Following the Open review process and the conclusion of a drug test appeal, the final list of female athletes that will receive an invitation through their performance at a Sanctional has been sent out.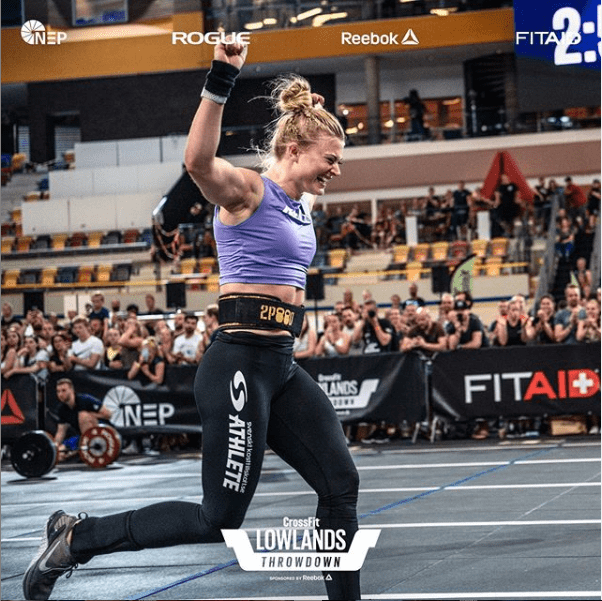 Source: Photo Courtesy of CrossFit Lowlands Throwdown
These are this season's Sanctional invitees:
Dubai CrossFit Championship – Bethany Shadburne (7th)
Wodapalooza CrossFit Festival – Taylor Streid (9th)
Australian CrossFit Championship – Madeline Sturt (2nd)
CrossFit Fittest in Cape Town – Mia Åkerlund (2nd)
CrossFit Strength in Depth – Jessica Griiffith (5th), and if declined, Emma Tall (8th)
Mid-Atlantic CrossFit Challenge – Meg Reardon (1st)
CrossFit Italian Showdown – Erin Vandendriessche (1st)
Asia CrossFit Championship – Oddrun Eik Gylfadóttir (2nd)
Reykjavík CrossFit Championship – Hanna Karlsson (5th)
Brazil CrossFit Championship – Paige Semenza (2nd)
Down Under CrossFit Championship – Alethea Boon (4th), and if declined, Lindsay Vaughan (5th)
The Rogue Invitational – Rachel Garibay (11th)
The CrossFit Lowlands Throwdown – Alice Mille (1st)
The Granite Games – Emily Rolfe (1st)
Two more invites will be sent to Thuri Erla Helgadottir and Cheryl Nasso who, after the final changes to the leaderboard, have qualified to the Games through the Open. Here are the other Top 20 women in the 2019 Open.