The Nike Metcon React is featherweight and form-fitting, building on the fine foundations of the Metcon 5 whilst employing newer technology to provide better cushioning, responsiveness and breathability as well as highly durable grip.
The new technology allowed me to move quicker and feel lighter on my feet in general, which translated well into WODs, especially longer conditioning workouts and training sessions with a wide variety of different movements.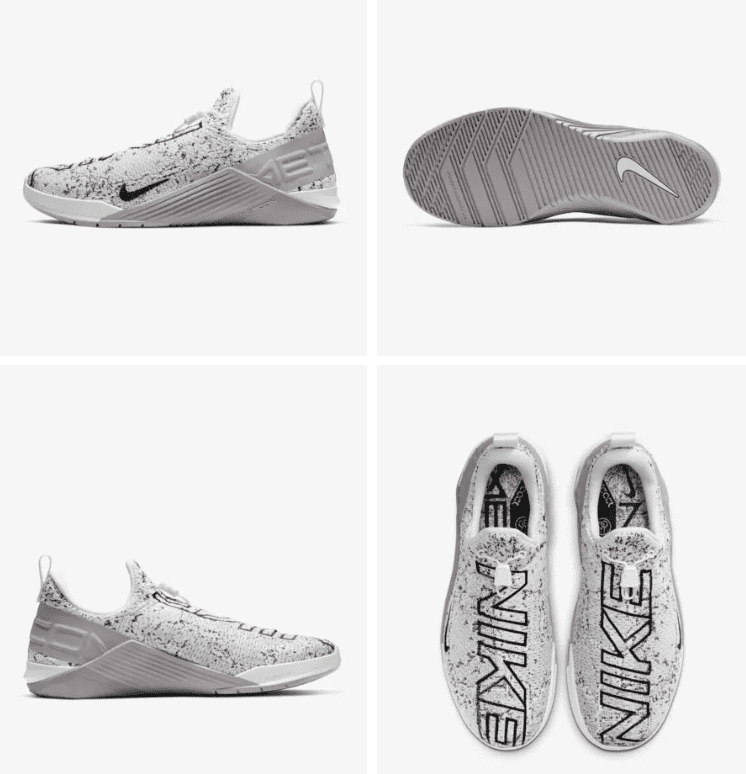 So, what's new?
BATTLEKNIT UPPER
Battleknit is a lightweight TPU infused knit, zonally fused for durability. It makes the Nike Metcon React light, breathable, comfortable and fast.
Nike told us that "The flyknit upper has been heated to the point of melting in certain zones of hi abrasion to create extra durability where needed. This is a 1st for Nike, and takes a different approach to how we have used flyknit in the past. It really is a great innovation that takes a Nike proprietary technology and makes it training specific for our athlete's needs."
Durability is ensured because the most vulnerable areas are given the largest amount of support. This intelligent approach to engineering and design, built with feedback from the community and years of experience, manages to maintain lightness without compromising practical toughness.
GHOSTLACE
Another technical innovation of the Nike Metcon React is the Ghostlace, a quick pull lacing system that adjusts easily and tucks away to eliminate distractions during WODs.
Combined with the bootie fit, the training shoe is great for movements such as bar facing burpees, box jump overs, thrusters, wall balls and other exercises that tend to be grouped into higher volume sets.
They were especially useful during lunges and unilateral lower bodywork, as support from the lacing system helped to stabilise my feet for movements such as overhead kettlebell lunges.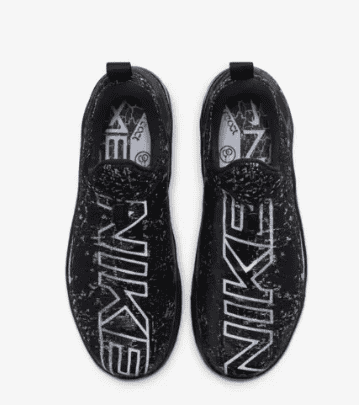 REACT CUSHIONING
One thing that you will notice when you first wear the Nike Metcon React training shoe is how comfortable and well cushioned they feel. The lighter, more responsive midsole is crafted with a 6mm offset and is built for speed.
The sole is the same strong, stable and reliable design that can also be found on The Nike Metcon 5, ensuring superior grip for movements in every direction. The rope wrap on the sole allows you to gain extra grip when rope climbing Hugely useful for those moments when fatigue starts setting in during longer workouts.
STYLE
In fine keeping with the Metcon tradition, the Nike Metcon React looks striking. From the bold new logo on the upper through to the wide heel wrap, they are designed to leave a lasting impression.
In white/atmosphere or black/white, the first editions stick to a muted, minimal palette. Find out which one suits your style best.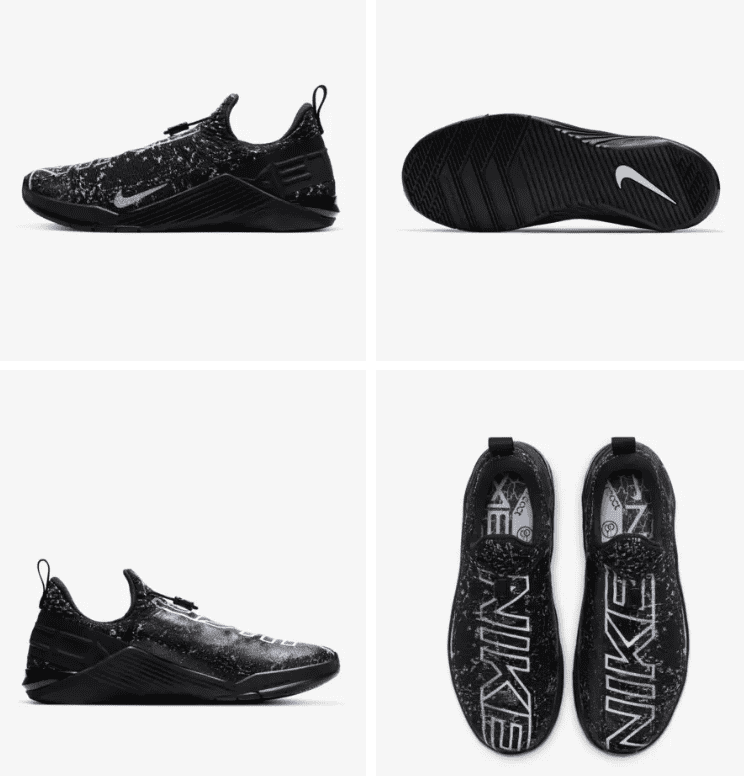 TRAINING TIPS FROM NIKE ATHLETE JOSH BRIDGES
Josh Bridges is a veteran of the fitness community. Pick up some training tips that will help you improve your performances.
NEVER WALK AWAY
When you train, and need to take a short rest during a WOD, stay where you are. Don't turn your back towards the object you are working with. When you are ready, attack it once again.
"I never walk away. I'm never going to rest and walk away from what I'm doing. For me it's a bit of a defeated posture. It feels like that barbell just beat me and I'm never going to let a barbell and weights beat me."
IT DOESN'T HURT TO GO A LITTLE BIT FASTER
"A buddy of mine once told me that it doesn't hurt to run just a little faster – and he was right."
Keep this phrase in your mind when you train. Can you pick up the pace a tiny bit? Can you go slightly faster on that long set of burpees or box jumps? Think about improving your performance in fractions, and these will all add up into better overall performances.
DON'T OVERTHINK THE WORKOUT
"It's just a workout man, go out there and do it. If you have to put the barbell down for second then put it down and pick it right back up again. I think overthinking can get you caught up in some bad scenarios."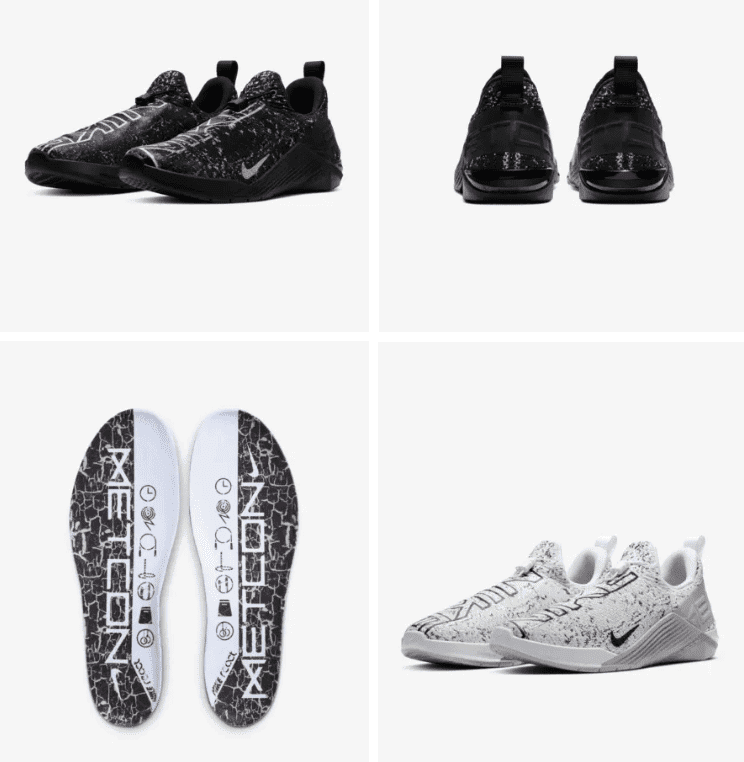 SMALL GOALS EQUAL BIG GOALS
Break up reps. Whenever you are faced with a large number of reps to complete, always break the workout down into smaller manageable chunks. Mentally, this will help to make it a much easier task.
"If I'm faced with a set of 30, I'm gonna do 5 then see how I feel, then I'm gonna do 5 more. Then 5 more. Once I hit 15 it might be starting to hurt so I change the goal to 3, then hit 3 more and so on. All of a sudden I'm at 25 and then it's only one more, and you can always do one more."
ENHANCE YOUR PERFORMANCE AND RESULTS
The Nike React Metcon, for Women and Men, builds on the stability and traction from the training original and combines it with Nike's most comfortable and high-performance cushioning.
Tackle high-impact WODs with a light, breathable upper and durable grip to help you ensure success and style every time.