These 4 workouts are a unique collection of sprints, chippers and repeated WODs. There is no doubt that the bar has been raised and both the teenagers and the masters athletes are going to have to work exceptionally hard and intelligently to strategise and overcome this workouts.
Sean Woodland: "Man – That escalated in a hurry!"
WORKOUT 1

WORKOUT 2
This is a repeat of Open Workout 16.2.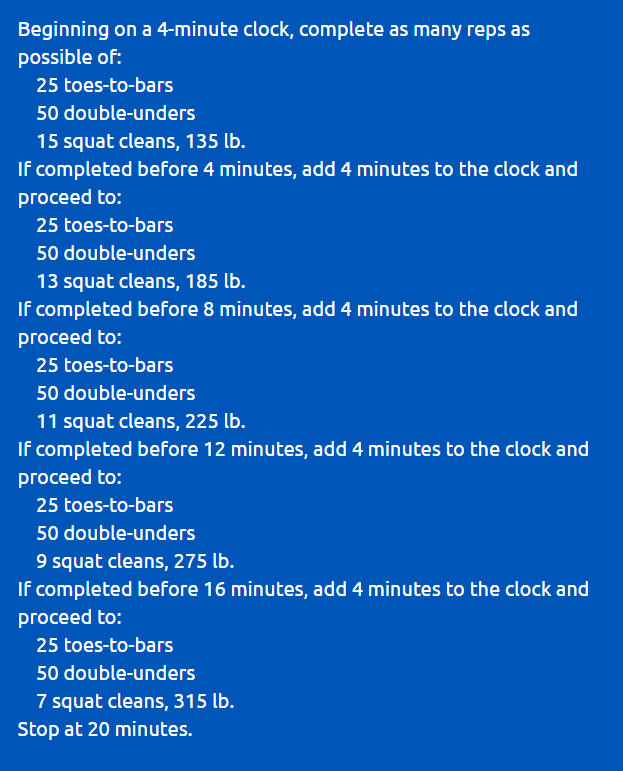 WORKOUT 3

WORKOUT 4

For more information on the exact specifications for each respective division and for all the rules and standards, check out the CrossFit Games site