Puori ambassadors Ben Smith and Lauren Fisher are Games veterans that have competed at the highest level in the sport of fitness. Consistent and dedicated, they train for long term health, to be able to stay fit, focused and happy for their entire lives.
This passionate pursuit of health and quality is mirrored by Puori, a Danish company that have created the cleanest protein powder in the US as rated by the Clean Label Project based on laboratory tests.
Use the special BOXROX code: PW1BOX to get 50% off Puori's PW1 Protein
LAUREN FISHER
7 x CrossFit Games® Athlete Lauren Fisher was born in 1994 in California. She excelled in both Basketball and Olympic Weightlifting.
In the latter, she won the best overall lifter award at the 2014 Junior National Championships after becoming Junior National Champion in the 63kg class. Lauren has also competed for Team USA at the Junior Pan American Championships, Junior World Championships in Russia, and the World University Championships in Thailand.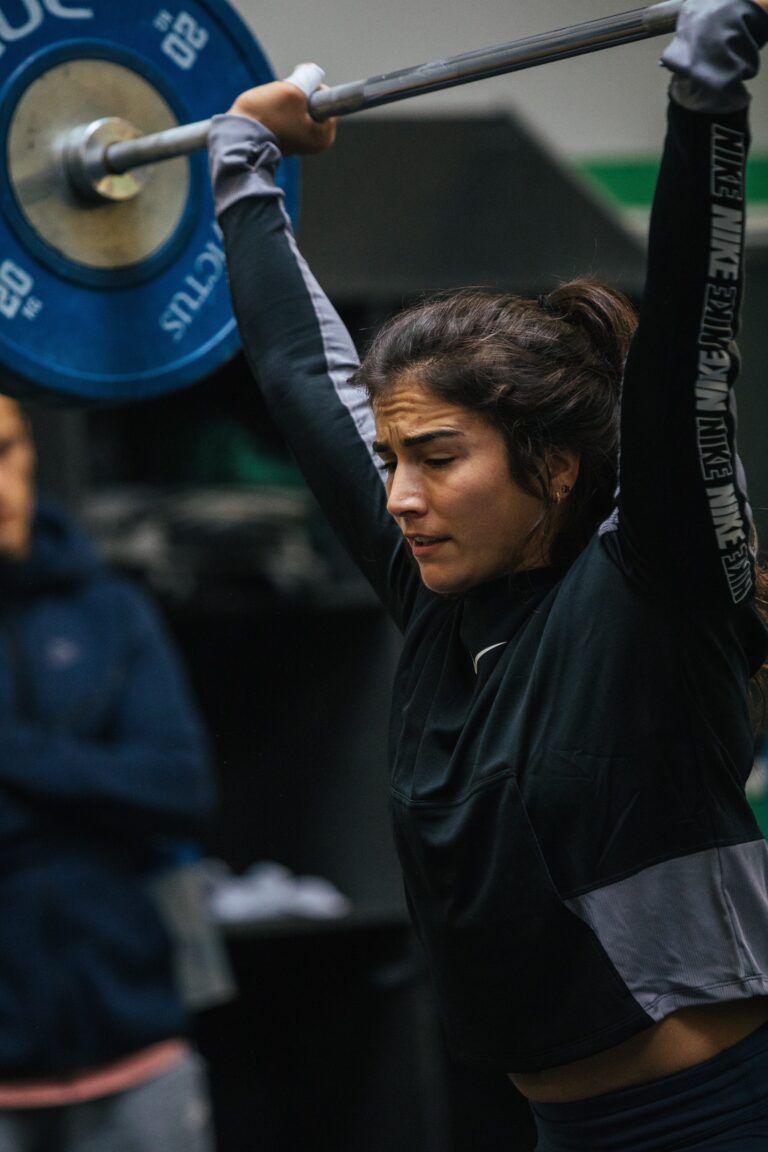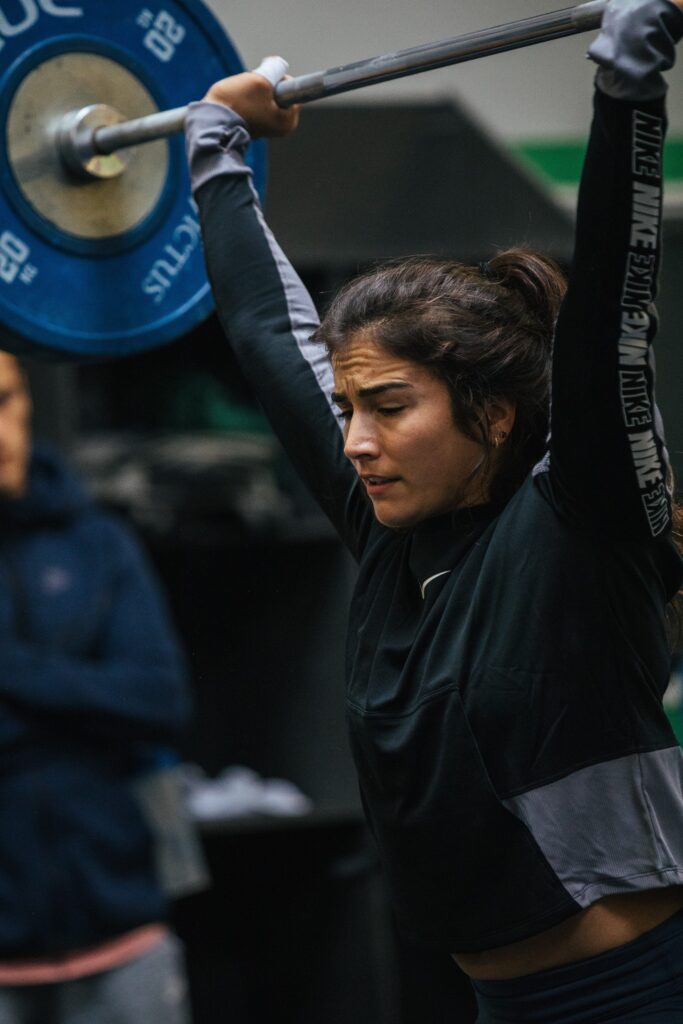 Puori caught up with Lauren to find out more about her transition into CrossFit® and learn more about her training and nutrition.
Hey Lauren, how did you find your way into CrossFit®?
Lauren Fisher: "I started CrossFit® in 2008. I had just graduated 8th grade and I was about to enter into my first year of high school. My two older brothers, Ryan and Garret, were doing it and they told me about their trainer, Vince Carter. I thought they were talking about the NBA basketball player, Vince Carter. I don't know why I was so naive, but I later found it that it wasn't him. :)"
"They took me to the gym one day and I did my first workout and I was hooked. I loved that feeling after you pushed yourself so hard in a workout and gave everything you got. I went on to do CrossFit® during my offseason for basketball as my supplemental training."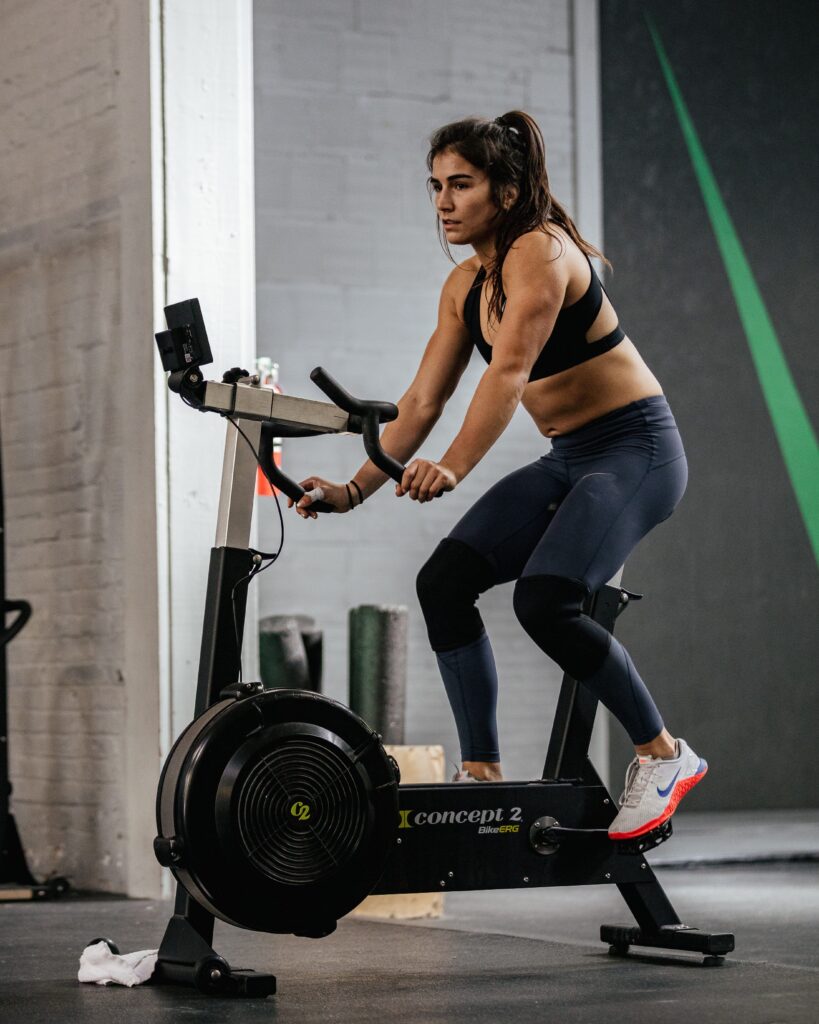 "I then moved to San Diego for college and my CrossFit career took off."
LAUREN FISHER BEFORE SHE WAS FAMOUS
Lauren in 2012 at The NorCal Regionals, aged 18.
https://www.instagram.com/p/lx-ibazRMs/
Before: 15 Years Old 110lbs. After: 19 Years Old 135lbs
"This was before I really started getting competitive in CrossFit® and only went to class three times a week only for one hour!"
"My main focus was sports like basketball and tennis. I wouldn't be able to lift as much as I do now or compete versus all the top level CrossFit athletes if I didn't put on the muscle. I don't worry about my weight. The only time I step on the scale is to make sure I'm gaining and not losing any! This works for me and I am happy with being strong and fit! P.S. I think my 3RM Back Squat back then was only 145lbs…"
https://www.instagram.com/p/k3QK6yzROe/?taken-by=laurenfisher
https://www.instagram.com/p/13bwMsTRNg/
NUTRTION AND TRAINING ADVICE FROM LAUREN FISHER
"I get so many questions on social media where people ask me how to get lean or what to eat to help lose fat, but build muscle and the first question I ask in return is how much protein are you eating every day."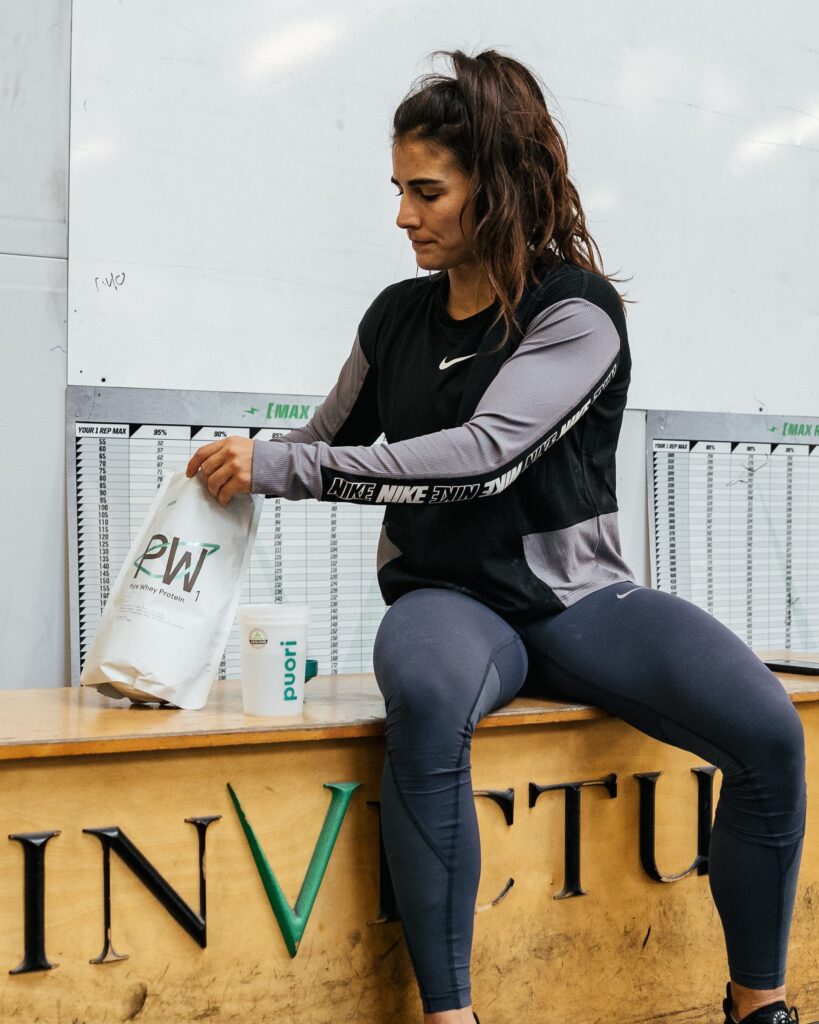 "If you didn't know, protein is one of the building blocks of the entire body and I know a lot of people don't eat enough of it daily."
"To start you should be eating .8-1.0g protein per lb of bodyweight and it's so easy to overlook when you travel or live a busy lifestyle. When I'm traveling, Ras and I always prioritize packing a whole bag of Puori protein to make sure we get in the proper amount daily. It's just so easy to travel with and it's simple as throwing some protein powder in some water and making a protein shake when your hungry rather than opting for something unhealthy."
https://www.instagram.com/p/BzWJFwLjiL7/
Use the special BOXROX code: PW1BOX to get 50% off Puori's PW1 Protein
What does a typical training week look like for you?
"I train five days a week with two sessions a day. My first session I do around 9:00 a.m., and it's usually around an hour to 90 minutes and is more cardio-based. I do running, rowing, assault bike, any aerobic work combined with some sort of gymnastics or accessory work."
"My second session starts at 1:00 p.m. and that will usually take me anywhere from two hours to 2.5 hours. So on average, I train around four hours a day. That session will have some lifting, a metcon, and finish again with accessory."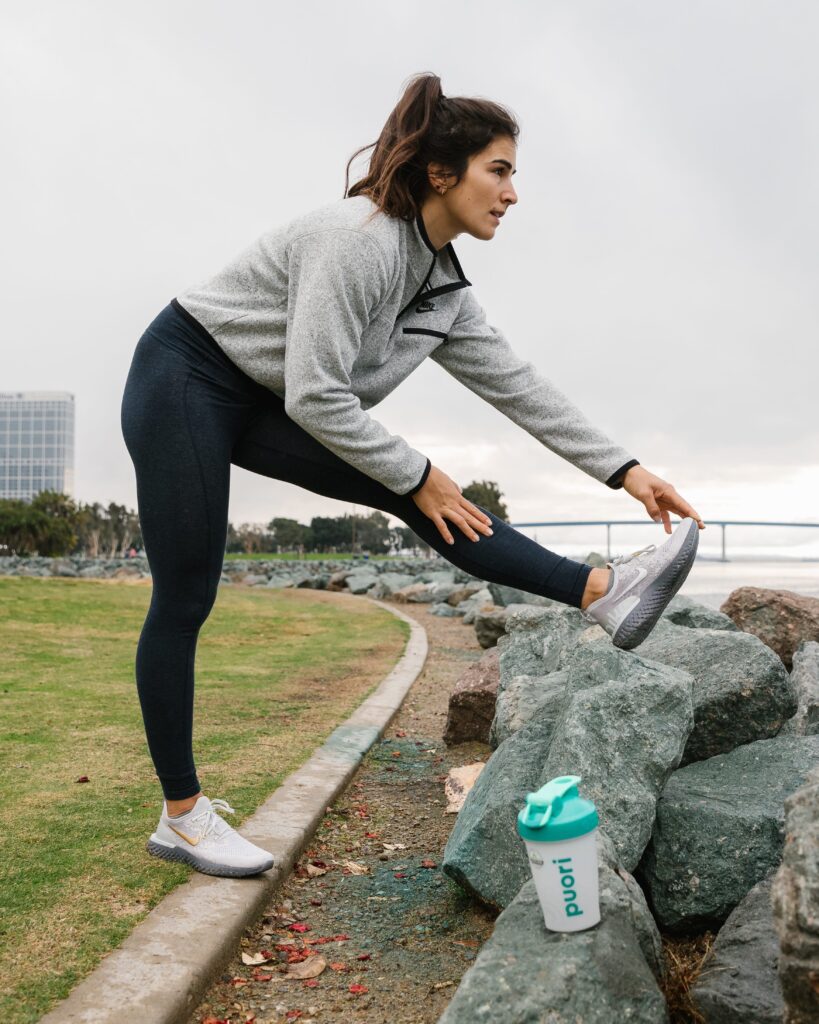 "On my two off days, I consider one an active recovery day. On Thursday, I might either bike or swim, or I'll just go on a hike. I prefer to swim in the pool, though, because I need to work on my swimming. Sundays are a full rest day and completely off from any sort of fitness."
How do you manage to keep your mind calm and focused during competitions?
"I've been competing now since 2012 and even though I'm only 24, I have a lot of experience when it comes to competing. I usually like to listen to music before I go out on the floor and visualize exactly how I'm going to perform the workout. I like to stay in my own little bubble and not worry what anyone else is doing while they're warming up."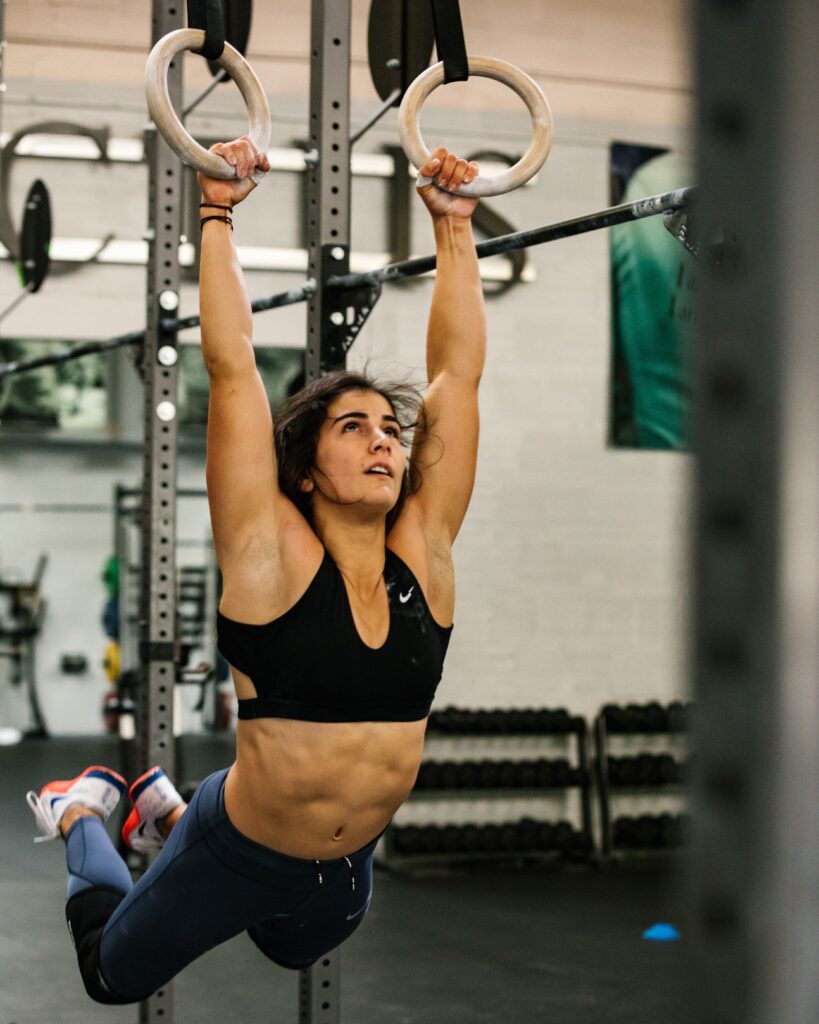 Source: Photo Courtesy of CrossFit Inc
"I'm also like anyone else though and I get nerves, but as soon as 3-2-1 hits, I know I'm ready to go!"
What do you feel are your biggest weaknesses and strengths in CrossFit®?
"I don't like to give away too much when it comes to my weaknesses, but I can tell you I strongly dislike rowing. (: For my strengths, I love deadlifts. One-rep max deadlifts, deadlifts in a workout, those are my jam. I'm also really strong at ring muscle-ups, thrusters, and double-unders."
Why did you decide to become a Puori ambassador?
"I only represent companies that I truly believe in and take their product every day, and it was an easy decision when it comes to representing Puori. They were voted for having one of the cleanest supplements in the market and on top of that, it tastes really good."
"I also love how they were founded in Denmark because my boyfriend is from Denmark, so it's nice to visit the headquarters when we're in Copenhagen."
What is your favorite Puori product and why?
"That's a tough decision! 🙂 The product I use the most is the Vanilla Whey Protein. I simply love the taste. It reminds me of drinking a milkshake. But if I really had to choose a favorite product, I would choose the Synbiotics SB3. It's something not all companies offer and it's the perfect blend of probiotics, prebiotics, and vitamin C. I eat it like a pixie stick. It tastes like candy to me."
What's one thing most people don't know about you?
"One thing people don't know about me is that I'm a big baker. I wanted to own my own pastry bakery when I was younger. I love making desserts, and pie is my specialty during Thanksgiving. I make them all homemade."
If you had to describe yourself in three words, what would they be?
"Sweet, hardworking, competitive."
BEN SMITH
"There's no substitute for hard work. You want it? Wake up and work for it."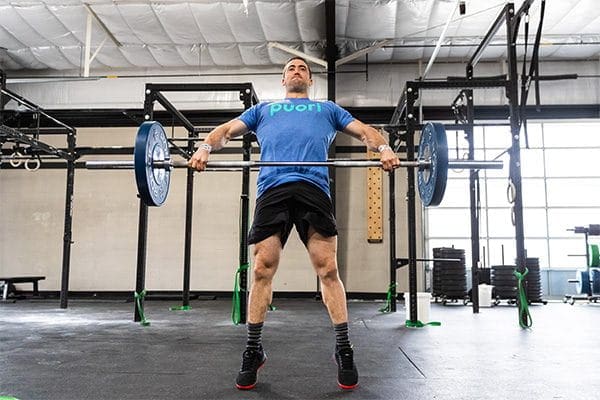 Ben Smith was born on May 16, 1990 and is from Virginia, United States.
He has competed at the CrossFit Games every year since 2009, finishing on the podium four times. In 2015 he finished first to claim the title of fittest man in the world. He finished second in 2019 and secured third position in 2011 and 2013.
Hey Ben, how did you find your way into CrossFit®?
"I have always had an interest in exercise and fitness growing up. My two brothers and I played many sports year round and always were practicing or training for something. We learned at a young age the discipline it takes to be good at your sport. I found CrossFit® in 2006 online at Crossfit.com and followed along there and did as many workouts as I could at home and in weight rooms at school."
"These workouts were some of the most challenging workouts I had ever done, but I knew that if I wanted to be better than everyone on the field I needed to work harder than everyone off of it."
"There was a local regional competition in 2009 right down the street from our house at the time, so I signed up and ended up winning the competition and going to my first CrossFit Games®. I have been back every year since and enjoyed every minute of it!"
BEN SMITH BEFORE HE WAS FAMOUS
Check out Ben way back in 2009 at his first ever CrossFit Games.
https://www.instagram.com/p/BBGq379tmj0/
https://www.instagram.com/p/BIGfqHsArbs/
BEN IN 2010
https://www.instagram.com/p/BIbal7hhcUT/
Ben grew up as the oldest of three brothers, alongside Alec and Dane.
https://www.instagram.com/p/0a016TNmlO/
https://www.instagram.com/p/vQoQh2tmro/
NUTRITION AND TRAINING ADVICE FROM BEN SMITH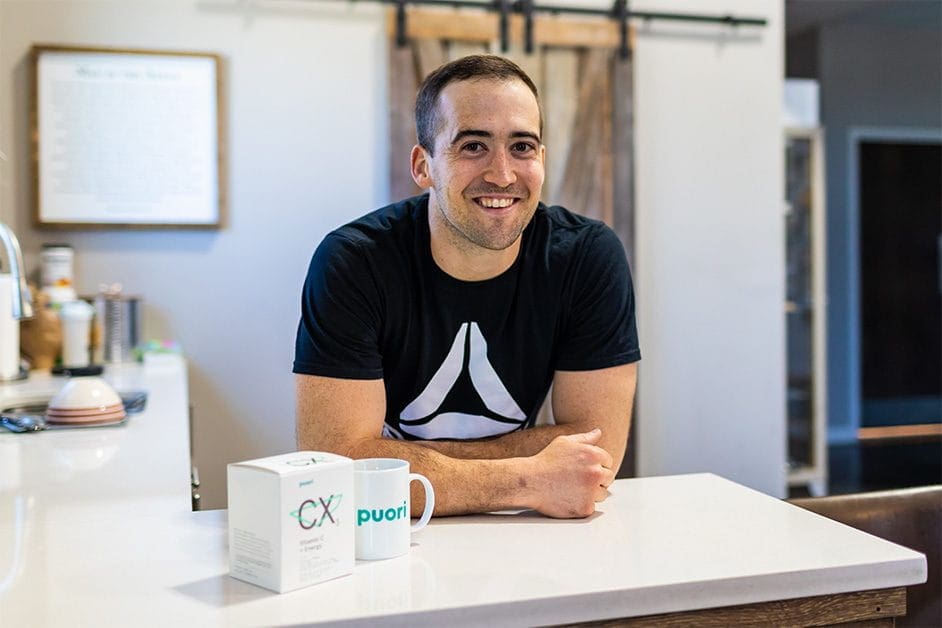 One of the distinguishing characteristics of Ben Smith is his humble dedication and commitment to excellence. He is one of the few athletes that have been able to compete at the highest level for such a long time. He puts this down to his solid nutrition and intelligent training. Always thinking of his long term health and never striving for any quick fixes.
What does a typical training week look like for you?
"My typical training week is 5-6 days of training and 1-2 days of rest. I rest every Sunday and sometimes take an extra day on Thursday if I really need it. I normally break my day up into AM and PM sessions. The morning session is typically from 9am or 10am until around 12 and then I will take a lunch break and come back around 2 or 3 and train and coach a class at Krypton in the evening. I typically leave the gym sometime around 5 or 6, but I am not training that whole time. I also coach, manage online programming, and help out with things around the Gym as needed."
Do you have a coach and who organizes your programming?
"I have never had a coach, I really enjoy programming and experimenting with different methodologies and workouts. For me, I am the one who will know my body the best and what I need to work on and when I need to rest. I don't think that anyone else can be a better judge of that than you."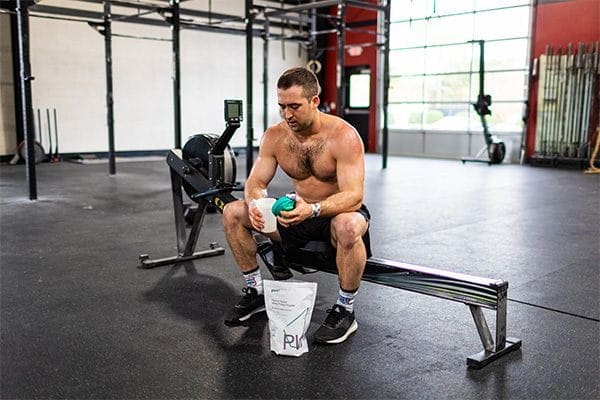 "I do understand that I may miss some things if I am always doing my own programming, so I am always looking around for good info and workouts online and I also have a good group of training partners that come up with some good stuff too! If you are going to coach yourself you have to be very honest with yourself and choose workouts that will challenge you! I offer my programming now for anyone who wants to follow the Blueprint that I use each year to prepare for the games! It is on www.bensmithblueprint.com and we have individual programs, strength programs, and affiliate programs."
"I just want to share with others what I have learned over the years as to what is most effective for me and how I program. I hope that this gives others some good/new ideas and learn and help them grow as athletes as they adapt to find the best training plan for themselves!"
What's one thing most people don't know about you?
"I love to spend my free time reading history, philosophy, science, religion, other non-fiction, and the occasional Jack Reacher book."
Why did you decide to become a Puori ambassador?
"I have a couple rules when it comes to representing a brand or company. First, I would't endorse a product that I don't completely believe in and use on a daily basis. And Secondly, I want that product or brand or company to represent some of the same values that I hold as important. Values that carry over to their products and make them something that I would want to share with my family and friends."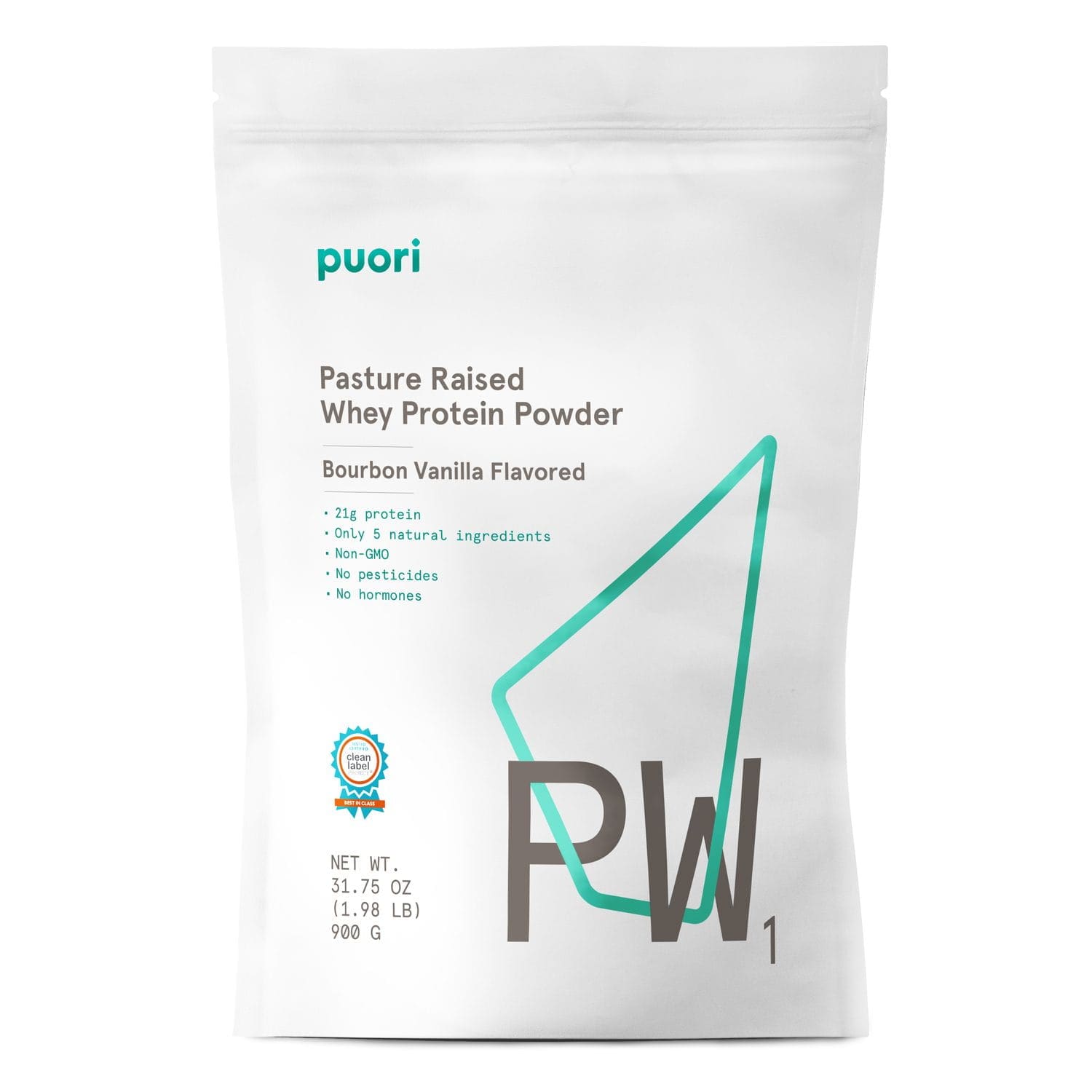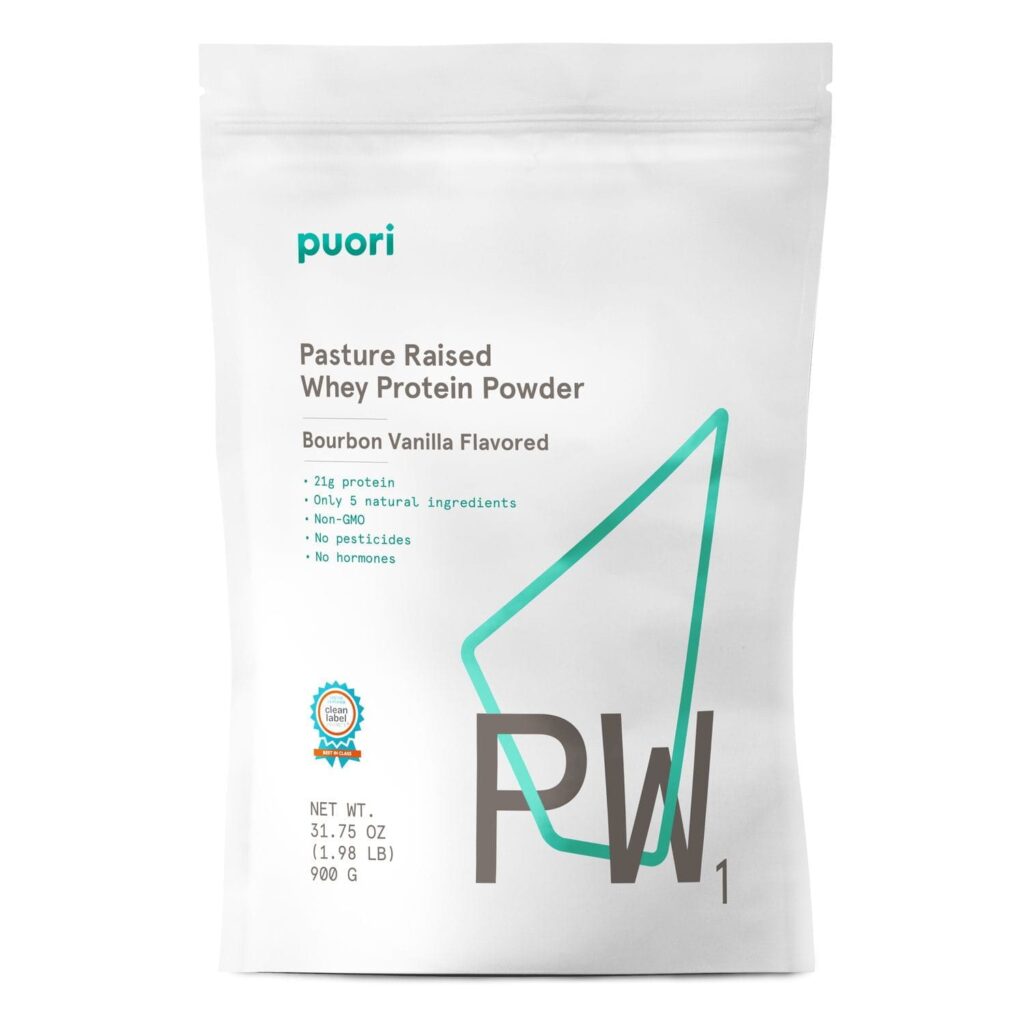 "In Puori's case their products are some of the cleanest and purest products on the market. And their brand stands for not only improving performance of athletes, but also improving health and wellness across the board from the elite athlete to the everyday citizen. Health, wellness, obesity, and disease are huge obstacles in today's society, and I know we are both passionate about helping others overcome these hurdles and improve their quality of life inside and outside of the gym! I am excited to be a part of the team!"
Use the special BOXROX code: PW1BOX to get 50% off Puori's PW1 Protein
What do you feel are your biggest weaknesses and strengths in CrossFit?
"I would like to say that I have worked all of my weaknesses out by year 10 of my CF career, but I haven't quite yet! I still am working to improve my overall conditioning (running, rowing, biking) and my bodyweight and gymnastics movements! I will always be working on these things and have found that the more I practice them the more I start to enjoy them! I would say my strength, if I have one, are workouts that combine something heavier (maybe odd object) and a gymnastics or conditioning skill. I have always worked on my strength and especially enjoyed things like strongman implements and sleds in the middle of a heavy workout!"
If you had to describe yourself in 3 words, what would they be?
"Stubborn/Resolute (but in a good way… I think), Hungry (pretty much all the time), Inquisitive."
Optimise your nutrition now