This is not your average list of WODs. Tough CrossFit workouts will test you and improve your strength and build muscle. These are not for beginners. You have been warned.
Real strength and muscle is built gradually over time in line with intelligent programming, but it's always a good idea to keep your body guessing and stress it in new ways.
We are not including some special events from the CrossFit Games, for example, as they usually include not easy-to-find equipment or space for some of the workouts.
Here Are the 10 Tough CrossFit Workouts For You to Try
1. Kalsu
For time:
100 thrusters (135/95 lbs)
5 burpess to start and at the top of every minute
Start with 5 burpees. Then complete as many thrusters as possible until the minute is up. At the op of the minute (1:00) complete another 5 burpees. Repeat each minute until 100 total thrusters are completed.
Good scores for "Kalsu":
– Beginner: 22-30 minutes
– Intermediate: 19-22 minutes
– Advanced: 15-19 minutes
– Elite: <15 minutes
We have previously named Kalsu as one of the toughest CrossFit workouts out there.
2. Murph
For time:
1 mile run (1.6 km)
100 pull-ups
200 push-ups
300 squats
1 mile run
Perform the workout with a weight vest (20/14 lbs)
3. JT
21-15-9 reps for time:
Handstand push-ups
Ring dips
Push-ups
JT is a Hero WOD and heavily focuses on your upper body strength. The combination of handstand push-ups, ring dips, and push-ups makes it worthy of being in this list of tough CrossFit workouts.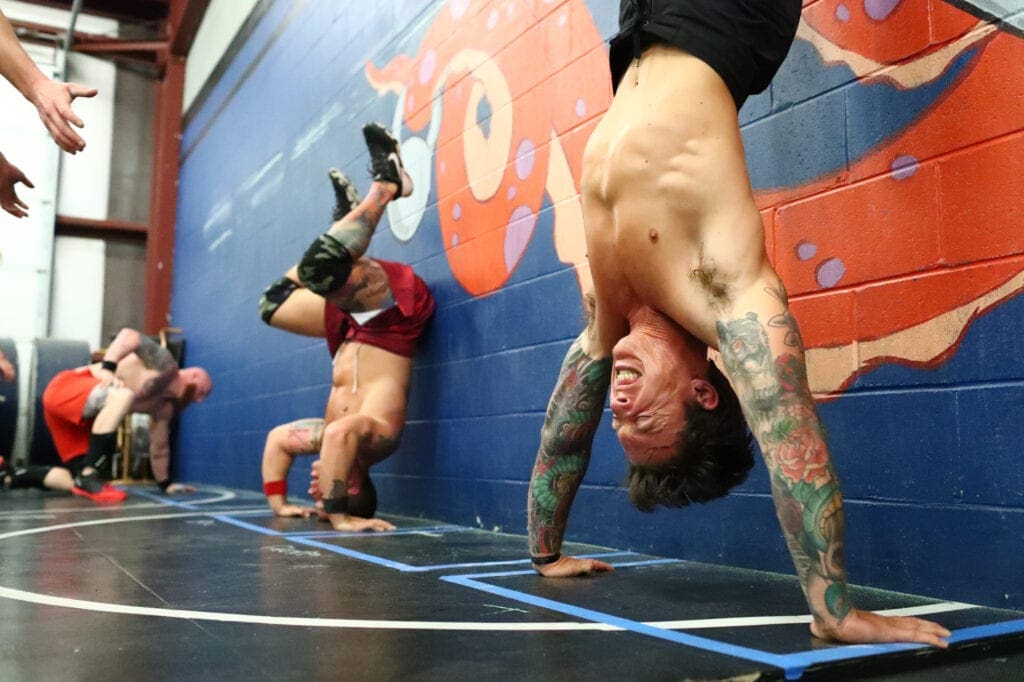 4. Filthy 50
For time:
50 box jumps (24/20 in)
50 jumping pull-ups
50 kettlebell swings (1/.75 pood)
50 walking lunge steps
50 knees-to-elbows
50 push presses (45/35 lbs)
50 back extensions
50 wall ball shots (20/14 lbs)
50 burpees
50 double-unders
When you think you are about to finish the workout, here comes the burpees to destroy any hope of staying alive.
5. Mat Fraser's Hardest WOD
EMOM for 20 minutes:
Odd minutes: 24 calorie assault bike
Even minutes: 18 GHD sit-ups
On a 20-minute clock, every minute on the minute (EMOM) perform the prescribed work. For odd minutes, complete 24 calorie Assault Bike. For even minutes, complete 18 GHD Sit-Ups.
Score is the total number of reps completed before the 20-minute clock stops.
Mat Fraser recalled this being the hardest WOD he's ever done. So it feels unfair not to put in our list of tough CrossFit workouts.
Tough CrossFit Workouts
6. Hidalgo
For time:
2 mile run
2 minutes rest
20 squat cleans (135/95 lbs)
20 box jumps (24/20 in)
20 overhead walking lunges (45/25 lb plates)
20 box jumps (24/20 in)
20 squat cleans (135/95 lbs)
2 minutes rest
2 mile run
* Wear a weight vest (20/14 lbs)
7. The Seven
7 rounds for time:
7 handstand push-ups
7 thrusters (135/95 lbs)
7 knees-to-elbows
7 deadlifts (245/165 lbs)
7 burpees
7 kettlebell swings (2/1.5 pood)
7 pull-ups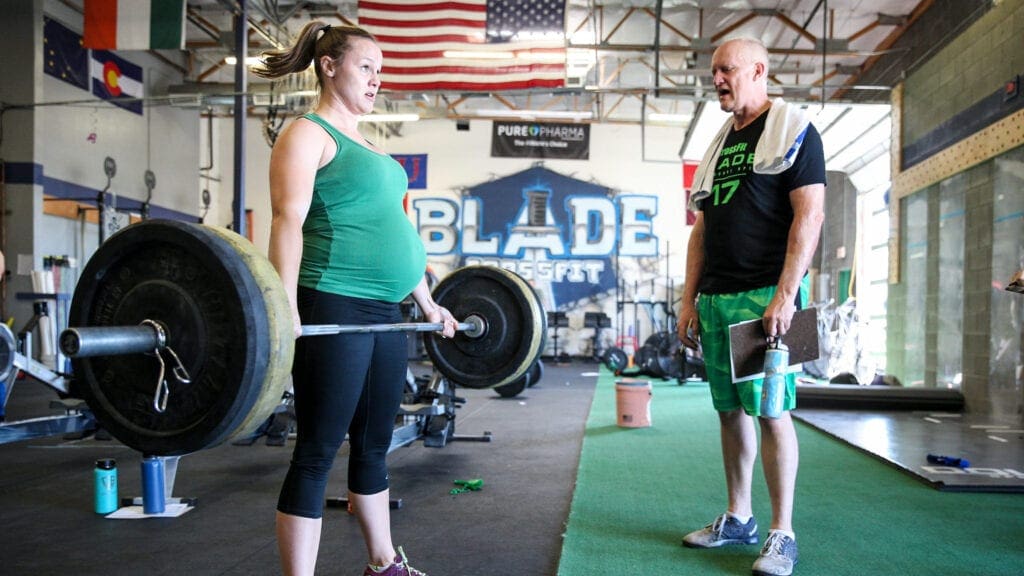 8. Zeus
3 rounds for time:
30 wall ball shots (20/14)
30 sumo deadlift high-pull (75/55 lbs)
30 box jump (20 in)
30 push presses (75/55 lbs)
30 calories row
30 push-ups
10 back squats (bodyweight)
9. Garrett
3 rounds for time:
75 squats
25 ring handstand push-ups
25 L-pull-ups
10. Stages of Grief
This one we found on Reddit.
For time:
Denial – 10 burpees, 1km on bike, 10 burpees, run 10 wall touches, 10 burpees, 400-m row
Anger – 3 rounds of: 10 squat cleans (135/95 lbs), 30 double-unders
Bargaining – 3 rounds of: 25 sit-ups, 15 push-ups, 10 pull-ups
Depression – 3 rounds of: 10 thrusters (95/65 lbs), 20 ball slams, 30 box jumps (20/16 in)
Acceptance – 1km on bike, 10 burpees, run 10 wall touches, 10 burpees, 400-m row
Time cap: 40 minutes
Read More: Top 10 Hardest Bodyweight CrossFit Workouts