Abs Exercises will help you develop A strong core, which is essential for any athlete. Six pack abs are not – but they are fun, and also a goal for some people. CrossFit always puts function first, unlike bodybuilding for example, which generally prioritises aesthetics over fitness. The former is a healthy approach, because your body becomes defined by what it can do, and not just by how it looks.
In the end it all comes down to what you are training for, and what goals you would like to reach. Whatever your targets, these 8 sit up exercises will help you to forge a strong core and six pack abs. Remember that without the right nutrition, you will not see or experience any meaningful results.
8. Abs Exercises L-SIT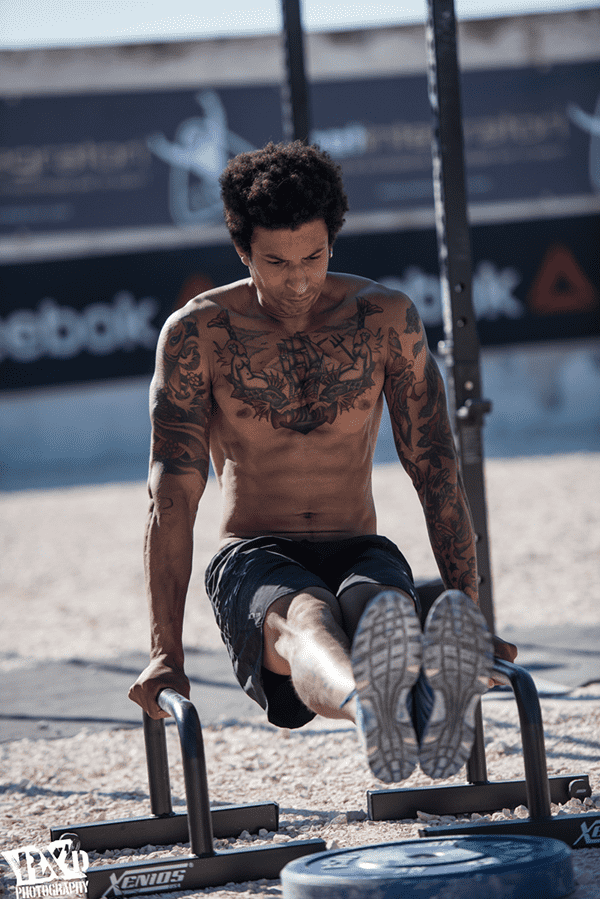 The L-sit hold is a deceptively brutal exercise with benefits that go way beyond the visual. Not only will this exercise help fill out your sleeves and chisel your abs, it will improve the health of your shoulders, help you with your deadlift, and build functional core strength as well. How do you do it? The L-sit hold is best done on a pair of parallettes. Nearly every gym has dip bars, and you can even do L-sits on a pair of pushup bars, on kettlebells, yoga blocks, or even on a pair of benches. You just need two sturdy and secure platforms of the same height that will lift your butt off the ground when you lock your arms pushing down in between them.
"L-Sit may be the most effective ab exercise. Athletes that can hold it for 3 minutes subsequently find all other ab work easy" Greg Glassman
To perform an L-sit, position yourself between the parallettes, set shoulder-width apart. Using a firm, neutral grip, push your body off the ground, locking your elbows as if you're at the top of a dip exercise. Make sure to keep your shoulders down as you lock your knees and hold your legs together tightly, forming a 90-degree angle with your torso. Your legs should be parallel to the ground.