In a interview with BOXROX yesterday, Tia revealed news about the forthcoming Open, and specifically CrossFit Open Workout 20.5.
She will be flying back from Cookeville, Tennesse to her homeland of Australia where she will compete at the live announcement of CrossFit Open Workout 20.5.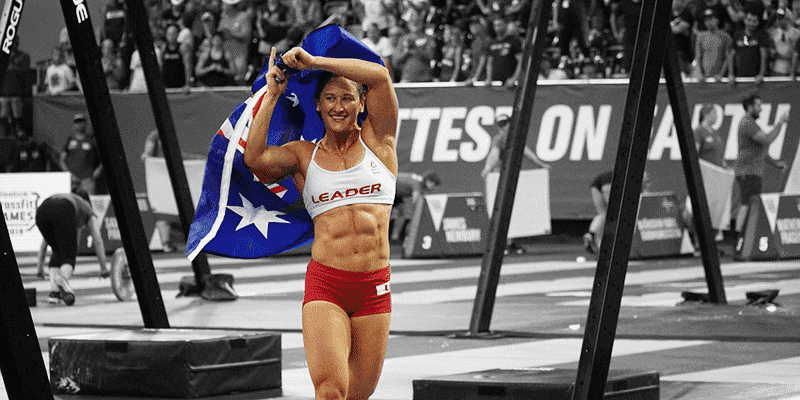 This will take place at the Torian Pro Event in Brisbane. Although she is not competing at the Event itself, it is a place close to home and a competition that is personally important to her.
"It's been running for about five years now and it's a competition that I hold dearly to my heart because in 2015, when I came second at The CrossFit Games, they started the event in Brisbane, Australia. It was the first year and I participated and I came first. The following year I didn't compete but I judged and so I was a part of the competition then."
She is not the only member of CrossFit Mayhem that will be heading across to the Event.
"This year Rich Froning is going to come over with Royce Dunn, Tasia Percervecz and Chyna Cho. They're going to compete in a pairs competition, so Rich and Royce (head coach at Torian) will compete together and Tasia and Chyna are going to compete together. Shane and I are going to go there and be part of the community and cheer everyone on, meet people and sit back and watch and spectate."
"I still get to compete, just not for the whole weekend."
THE TORIAN PRO EVENT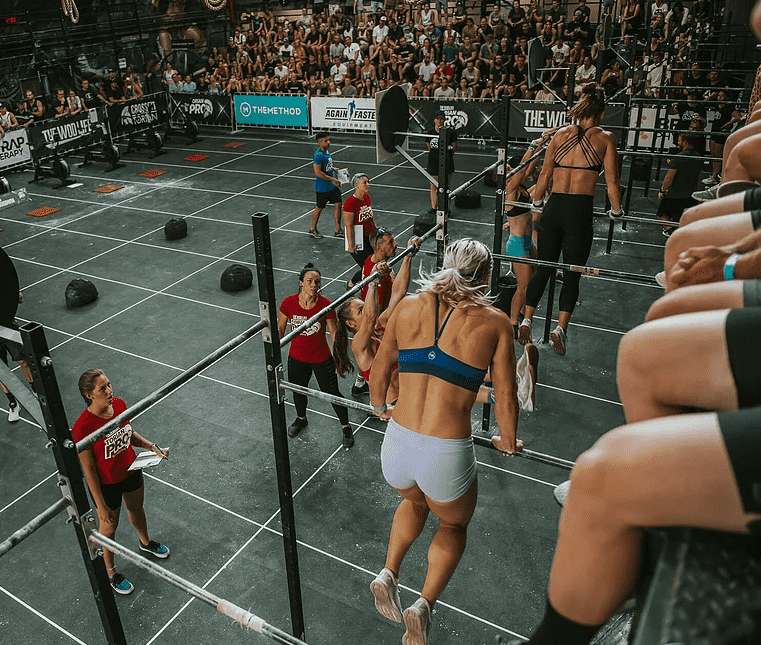 Source: Torian Pro
"The TORIAN PRO is the premier functional fitness festival in Australia. It has featured some of the most recognised and accomplished CrossFit athletes on the planet and continues to deliver an exhilarating and unique experience for athletes and spectators. 2019 will see the introduction of an online qualifier with the Finals being held on the 8th, 9th & 10th of November."
TIA'S THOUGHTS ON THE FORTHCOMING CROSSFIT OPEN
"Typically I would start moving and getting back into the gym around now but wouldn't have to have the pressure of having the Open in a couple of weeks. The first week, Shane and I will be heading over to Australia and doing the whole Open back home. It's been 12 months since I've been home so it's definitely going to be a nice time to see the family and friends."
"The Open is great. I remember when i started CrossFit in 2013. I walked into the gym and they had The Open going. I remember 13.1, they had to teach me a snatch 5 minutes before my heat was starting. The Open means quite a lot to me in that respect because it was something that helped me become close and a strong part of my community.
"I've always loved doing the Open and it's a really great way to qualify for The Games."
Tia spoke about how their planning for the CrossFit Open and any strategies that her and Shane employ.
"This year, just like other years, I don't prioritise The Open. I prioritise my training and incorporate The Open throughout my training and then do what I have to in order to either make the top 10 or come first as the Australian National Champion."
Despite a long off-season and her downtime after winning the CrossFit Games, Tia is still confident.
"I'm not concerned that I'm unfit for the Open this year, as I've had quite a long off-season, but I've still got a couple of weeks before The Open starts."
CrossFit Open Workout 20.5
PEOPLE OF ALL AGES AND ABILITY LEVELS CAN PLAY
People of all ages and ability levels can play, Rx'd or scaled. Use hashtags to see where you stack up with friends or others like you.
CROSSFIT AFFILIATES OR ANY GYM, GARAGE, PARK OR FLAT SPACE
Participate at any of the 15,000+ CrossFit affiliates worldwide or in any gym, garage, park, or flat space where you can bring your gear and a camera.
STARTING OCT. 10, 2019
Oct. 10 kicks off five weeks of Open workouts. Talk with your coach and make a game plan.
Stay tuned to BOXROX for more news about the Open announcements, which Sanctional Events Tia will be attending this year and what it's really like when Tia, Mat and Shane all train together at CrossFit Mayhem.