Check out our interesting list of celebrities that love CrossFit.
MAX GREENFIELD
Known also as narcissistic Schmidt from FOX comedy New Girl, Max Greenfield was overweight in his childhood and throughout college. Greenfield drew motivation right from his comedy role.
He started CrossFit in 2010 and currently trains with Brick CrossFit in Southern California.
He also regularly attends the CrossFit Games, which he explains below.
Even though he registers for the Open, Greenfield views it as a chance to test how his fitness has improved. His favorite work outs are toes-to-bar, double-unders situation. "Anything overhead scares me", he says.
CELEBRITIES THAT LOVE CROSSFIT -JESSICA BIEL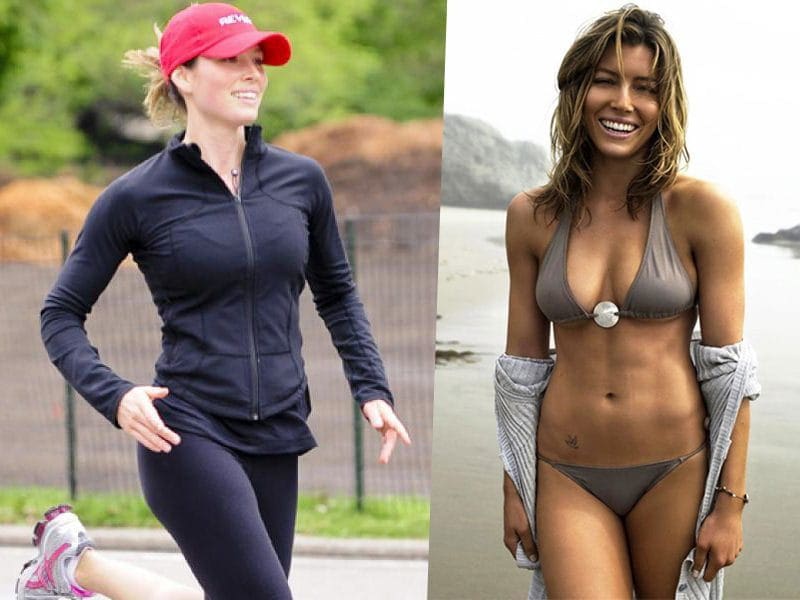 Starring in films such as The Texas Chainsaw Massacre, The Illusionist and Blade, Jessica Biel stays fit by training at the CrossFit Box Petranek Fitness in LA.
CELEBRITIES THAT LOVE CROSSFIT -JASON STATHAM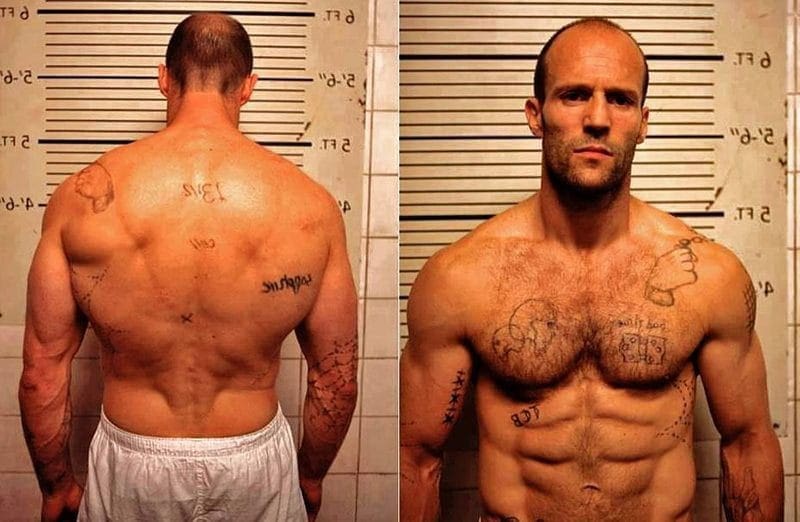 The actor, who does all his own stunts, described his Wods as:
'murder, a nightmare—and priceless'
Statham is well known for his film roles as a smooth talking cockney in Snatch and Lock, Stock and Two Smoking Barrels, and as an action hero in the Expendables and The Transporter series. Functional fitness played a large part of getting in shape for these roles.
As a martial arts devotee and a former international diver with 12 years experience on the GB Team under his belt, the man is no stranger to physical fitness.
CELEBRITIES THAT LOVE CROSSFIT – VANESSA HUDGENS
A teenage star from High School Musical movies or Sucker Punch movie which she also trained hard for.
The coach Logan Hood had her and other actresses do Kettlebell Swings, Kettlebell Push presses, Goblet Squats and Deadlifts. She enjoyed these exercises and worked her way up to deadlifting 180 lbs.
CELEBRITIES THAT LOVE CROSSFIT – HENRY CAVILL
Henry Cavill used CrossFit workouts to get into shape for The Batman V Superman movie.
His training with Michael Blevin consisted mostly of gymnastics, Olympic lifting, and plyometrics. Ultimately, the combination built functional strength and endurance on top of the muscles that filled out the suit and tights.
Training to fight Batman.
JACK OSBOURNE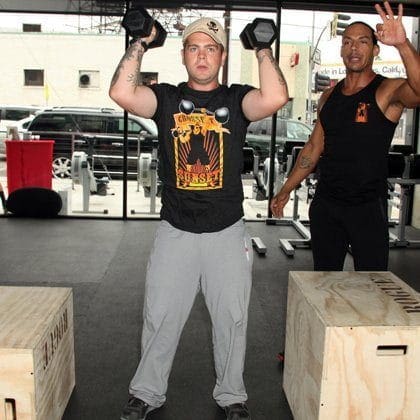 The son of the legendary metal star Ozzy Osbourne is a keen advocate for Crossfit, even working with Reebok and hosting Box openings such as Crossfit Sunset. A recent fb message from Osbourne stated how he felt after a WOD:
Jack Osbourne: OK crossfit killed me. i can barely walk. I'M DYING!!!!
ELIZABETH BANKS
Hunger Games and Magic Mike actress Elizabeth Banks keeps herself fit and disciplined with CrossFit. The biggest plus of CrossFit according to her is being able to engage her entire body at once.
"That's what is great about CrossFit, the philosophy of it: work everything at once, train your body, fire all your muscles," she says about her workout regimen.
What she prefers is working out with friends. "It is the best motivation when you need to get through tough exercises."
CELEBRITIES THAT LOVE CROSSFIT – TREVOR DONOVAN
Donovan, from a new version of popular TV show "90210," also has CrossFit to thank for his physique. He loves the CrossFit program and works out with his brother, who owns a certified CrossFit gym in California.
Trevor says that Crossfit helps him to think clearly and have plenty of energy.
Learn more about your health and fitness…
Super Healthy Foods to Help You Gain Muscle