Sean Sweeney, Sam Stewart and Aleksandar Ilin have withdrawn from the CrossFit Games. Sean and Sam are out due to medical reasons, not related to COVID, while it is still uncertain the reason why Aleksandar is not competing any longer.
Sean Sweeney is a 3x Games athlete and his 4th attempt at being the Fittest on Earth has ended prematurely. According to an official statement by CrossFit Inc., the American athlete has withdrawn from competition for medical reasons.
"As a precaution, Sweeney was tested for COVID-19 twice, and the results were negative," the statement read. Sean Sweeney capped on event 5 this Friday morning and was temporarily in 30th place.
"I had a crazy allergic reaction on Monday night," Sean wrote. Wednesday he felt like he was "drowning," and on Thursday it really hit him. "This morning I woke up and still felt like shit. I was hoping that the adrenaline of being on the floor would allow me to still perform ok."
This was Sam Stewart's first CrossFit Games, but he will also not be competing further for the title of Fittest on Earth. The Irish athlete shared the heart-breaking news through his Instagram stories. "Medically disqualified for bicep strain."
Sam Stewart was not able to compete at any of the events this Thursday.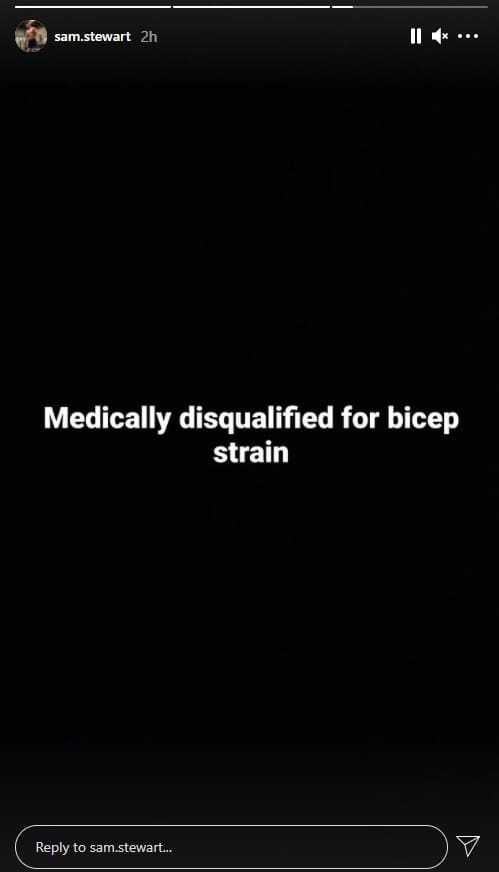 Aleksandar Ilin is the only Russian athlete who managed to get a Visa to participate in this year's CrossFit Games, but he is also not able to continue competing.
There is still no official statement from him or CrossFit Inc. regarding the reason why he is no longer able to compete. On the official leaderboard, Aleksandar was competed in the first 2 events before withdrawing.
The 2021 CrossFit Games
The CrossFit Games started on the 27th of July and runs through to August 1st. Individual athletes started event 1 on Lake Monona, swimming and paddling.
There will be a total of 15 events for individual athletes and teams.
On Friday, after individual event 9, the field of athletes competing for the title of Fittest on Earth will be shortened. A total of 30 athletes, male and female, will continue competing. On Saturday, after event 10, another 10 athletes will be cut, resulting in the remaining 20 athletes who will compete in the remaining 15 events to see who will be crowned Fittest on Earth.