The Down Under CrossFit Championship has finished and the competition was fierce – the final team event even came down to a photo finish. We also saw the record for the heaviest clean and jerk in a CrossFit competition being broken on the first day of the event.
https://www.instagram.com/p/BxoGnQDHrPM/
With three event wins and two second-place finishes, Amanda Barnhart won the women's individual event whilst Matt McLeod took the men's title with two first-place finishes.
Down Under CrossFit Championship final leaderboard
Individual women
Amanda Barnhart (664)
Jamie Greene (644)
Courtney Haley (562)
Alethea Boon (529)
Lindsay Vaughan (503)
Lindsay Vaughan was also awarded The Spirit of the DUCC Award and it was Alethea Boon who got an invitation to Madison this summer, as the top three ladies had already secured their places.
https://www.instagram.com/p/BxooHp0nekZ/
Individual men
Matt McLeod (570)
Jacob Heppner (554)
Jay Crouch (521)
Matt Reilly (490)
Luke De Jonge (483)
With this event win, Matt McLeod received an invitation to the Games this summer.
https://www.instagram.com/p/BxonX0pH1YB/
Team
X-Terminators (728)
Project X (716)
64 Army Black (656)
Renegade Z (650)
Starr Strength Black (520)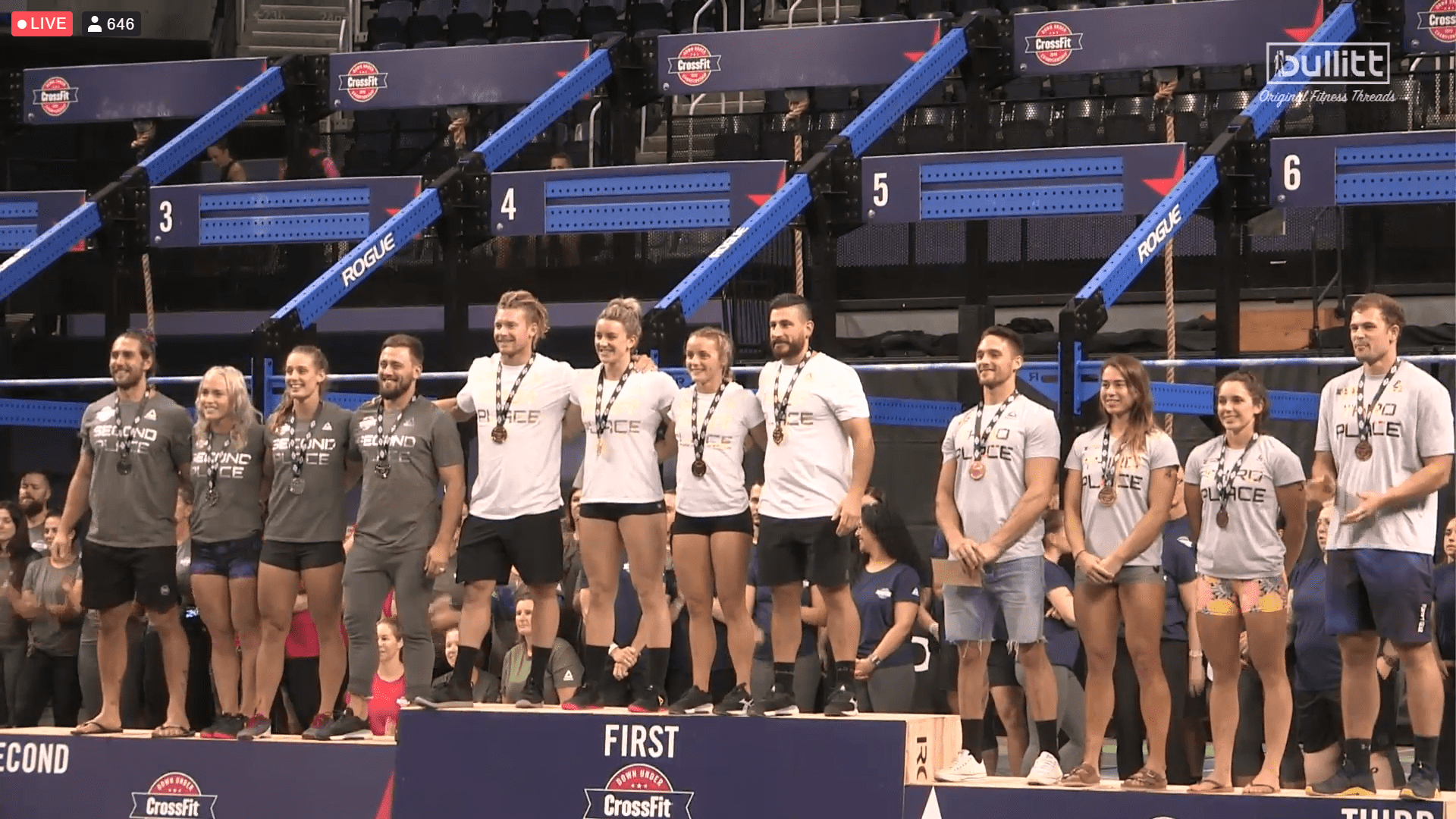 Source: Down Under CrossFit Championship
X-Terminators is also headed to Madison after their performance at the Down Under CrossFit Championship.
Full leaderboard here.
Final individual workout
7 Rope Climbs
21 Toes to Bar
7 Pistol Squats (each leg) Male 24kg Females 16kg
5 Rope Climbs
15 Toes to Bar
5 Pistol Squats (each leg)
3 Rope Climbs
9 Toes to Bar
3 Pistol Squats (each leg)
Over Head Lung to finish matt with Kettlebell