INDIVIDUAL PRIZE PURSE
The Rogue Invitational champions in the male, female, and team divisions will each secure a spot to compete at the 2019 Reebok CrossFit Games in Madison, WI. Additionally, every athlete that competes at the Rogue Invitational will take home a cash prize, with the winners of the male and female division taking home $50,000 each. Event wins pay a $5,000 prize and the total prize purse for all three divisions is over $400,000.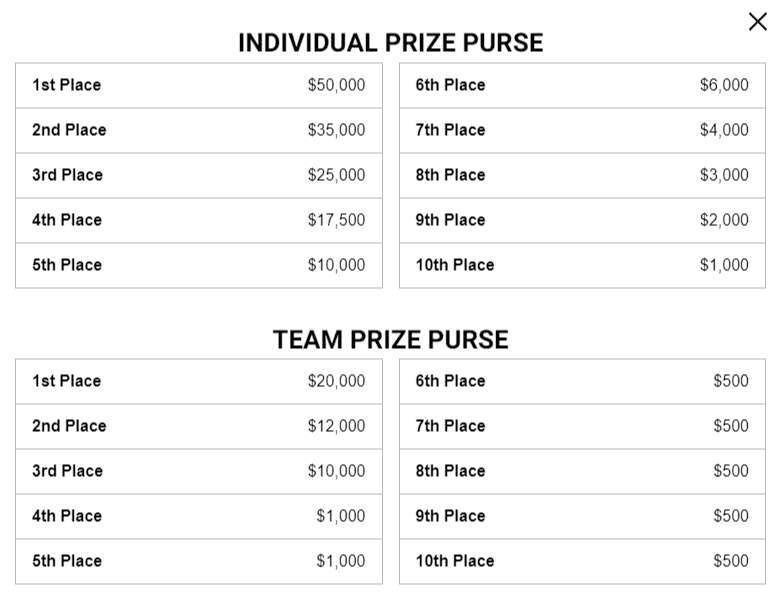 A CrossFit sanctioned event, scheduled to take place at Rogue HQ in Columbus, Ohio, on the weekend of May 18th and 19th, 2019. This unique event will feature first-class competitors from around the world, with 20 male and 20 female athletes in singles competition, as well as a team division consisting of ten squads and a legends category with top favourites from the history of CrossFit.
https://www.instagram.com/p/Bxn8QWwl9TV/
The Legends, including Mikko Salo, Chris Spealler and Julie Foucher will complete the GoRuck, Amanda, the c2 Biathlon and Cyclone events.
https://www.instagram.com/p/BxnzSsxFnPe/
Image Sources
Rogue-Invitational: Rogue