40 athletes on the field. Some are favourites to reach the podium, but some are relatively new and could shock the CrossFit community. Here are our picks for top female athletes to watch at the 2022 CrossFit Games this week.
These athletes have battled for their place at the Games and have demonstrated their athleticism to fight for the title of the Fittest Woman on Earth. The final stage of the 2022 competition season for which everyone is anxiously waiting will be held from August 3 to 7.
Check out our guide to the 7 top female athletes to watch at the 2022 CrossFit Games. Don't miss their performance as these ladies put on an incredible show of strength and self-improvement that is definitely worth watching.
Top Female Athletes to Watch at the 2022 CrossFit Games
1. Tia-Clair Toomey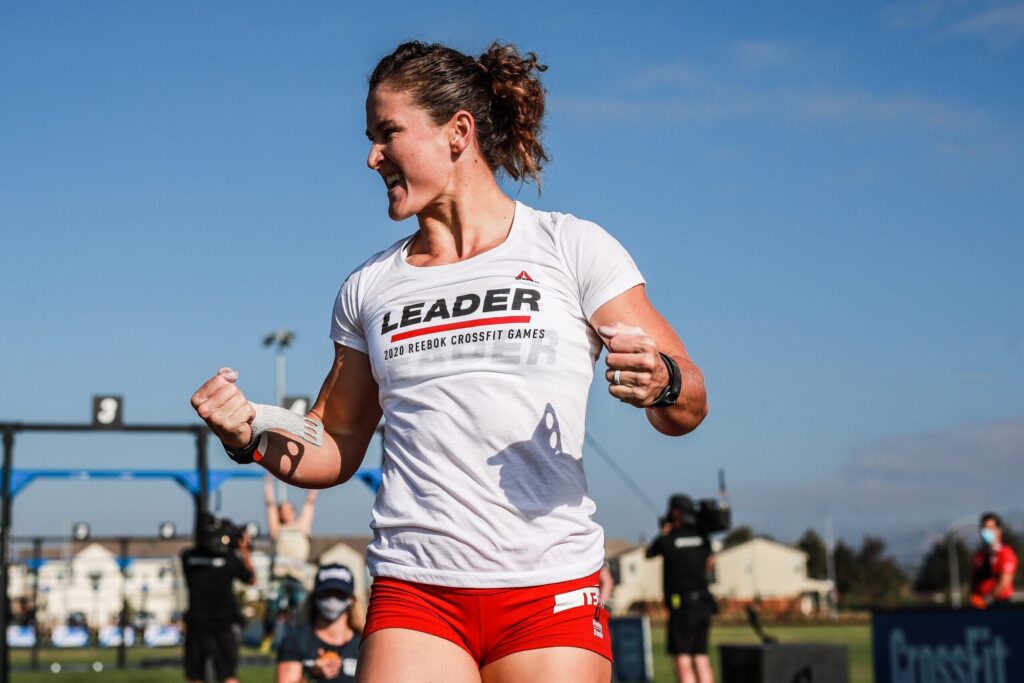 Of course she is the first one on our list of top female athletes to watch! Very few can imagine the Games without her. Tia-Clair Toomey is the most dominant CrossFit athlete ever, and with no plans to slow down.
Every time she steps onto the competition floor she breaks or sets a new record. The Torian Pro Semifinals was no exception as she became the first athlete ever to win every single Semifinals event.
Much has been said about Toomey and the chase for her sixth Games championship. In her interviews, Toomey always points out that if she didn't want to win the Games again, she wouldn't be training so hard. She has made it very clear that she is training to be a winner.
2. Haley Adams
The second one from our list of top female athletes to watch is Haley Adams. Adams is part of the first generation of native CrossFit athletes. That's the way we refer to those CrossFitters who have no prior professional background in other sports. CrossFit was officially founded in 2000, only one year before Adams was born.
Haley went from being a rising CrossFit star to competing at the elite level of our sport as one of the top female athletes. Her performance over the last few years has been impressive. She made it to the finals of the 2019 Games and in 2020 this top female athlete has qualified for the Games again.
Many know her for her spectacular performance that year when she became the 4th Fittest Woman on Earth. We saw her bleed considerably when she opened her hands performing pull-ups during the last 2020 Games event and running with an ankle injury while suffering an intestinal virus. Her great physical and mental strength are undoubtedly the qualities of a winner and a top athlete.
3. Gabriela Migala
Gabi is another of our bets for this ranking of top female athletes to watch at the CrossFit Games 2022.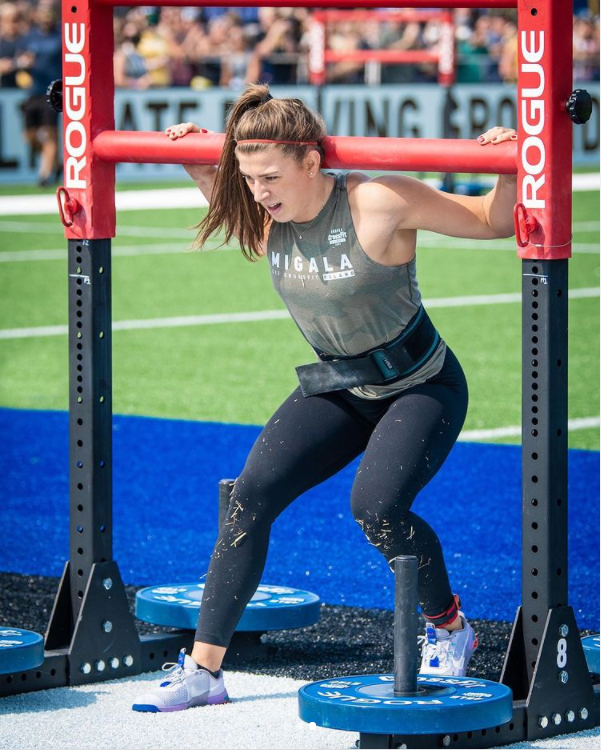 The 23-year-old Polish athlete has been very strong this competition season winning spots on the podium at the Rogue Invitational and the Dubai CrossFit Championship.
She has also finished 13th in the Open world rankings and won the European Quarterfinals… anything else to proclaim her the next Games champion?
She herself tries to be very cautious about her chances of sweeping Madison. As she says, she prefers to focus on being better than last year, when she finished 6th at the Games, than thinking about winning at any cost. Will that mindset will take her to the podium in the Games? We hope so because she is an athlete with an impressive performance.
4. Elena Carratala Sanahuja
Our next top female athlete to watch during the 2022 Games is the Spanish athlete Elena Carratalá. From the age of 5, and way before getting to know CrossFit, Elena competed in athletics. At the age of 9, she switched sports to horseback riding until the age of 17, and then at 21, Elena stepped into a CrossFit Box for the first time.
More than six hours a day of daily training for six years has led Elena Carratalá to fulfil her dream of going to the Games. A few days after winning French Throwdown, Carratalá surprised the entire community by finishing second in the Last Chance Qualifier and became the first Spanish athlete to qualify for the Games under the new qualifying rules.
5. Mallory O'Brien
This CrossFit athlete was the Rookie of the Year at CrossFit Games 2021 – 18-year-old Mallory is one of our top female athletes to watch. She won the 2022 Open, becoming the youngest athlete to win such a tournament. That title was previously held by Annie Thorisdottir, who won it at the age of 21.
After deciding to join Mat Fraser's HWPO program, she moved to Vermont to train under the guidance of the 5x CrossFit Games champion.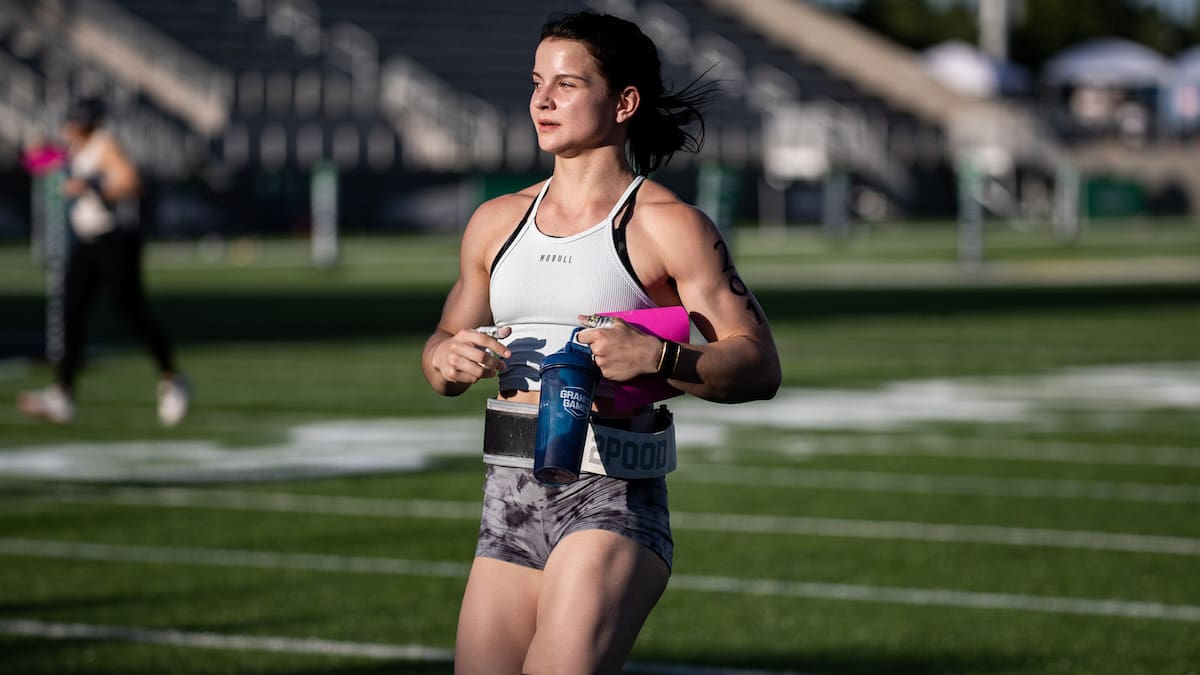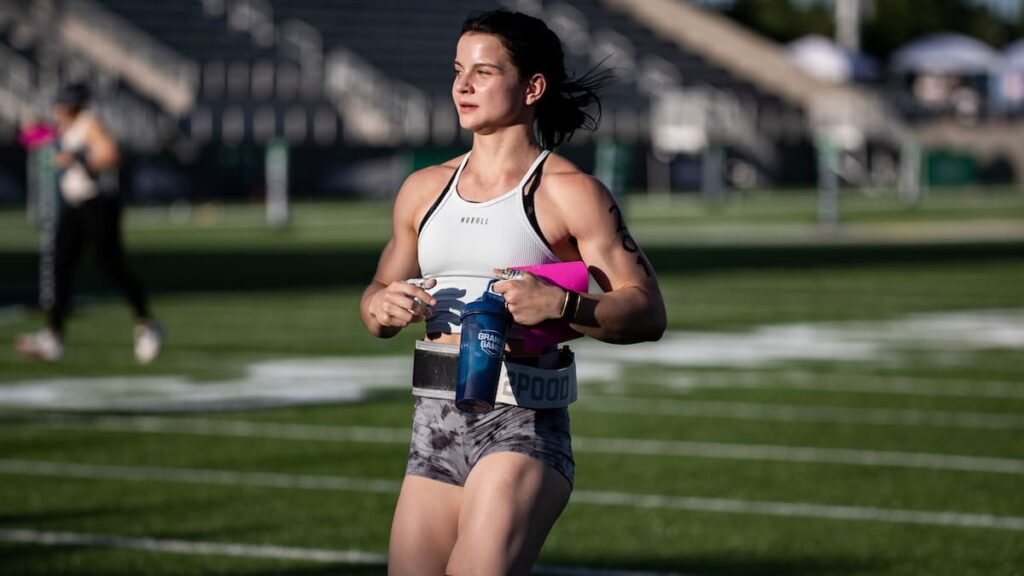 Young Mal finished seventh at the CrossFit Games 2021 and in 2022, in addition to winning the Open, she also won the Quarterfinals in North America. Everything presages that she is going to give much to talk about in the CrossFit world.
Many believe she could be the main threat to Toomey's sixth Games championship trophy or even her successor.
6. Emma Lawson
This young Canadian athlete, one year after being proclaimed the Fittest Teen On Earth, is now a professional division athlete.
She has been involved in CrossFit since she was 7 years old, a sport she discovered thanks to her parents. With a very solid background in dance and gymnastics, Lawson has been involved in the world of competition since she was a child and it is what really motivates her.
This young top female athlete, winner of the Semifinals Atlas Games, is hungry to go for the ultimate prize. Don't miss her performance at the Games.
7. Emma McQuaid
Emma, Ireland's Fittest Woman, earned her well-deserved spot at the Games after winning the CrossFit Strength in Depth Semifinal in London.
Thirty-two-year-old Emma started in the world of CrossFit seven years ago. This top female athlete was involved with another sport – quad racing, but Crossfit is definitely her thing. The three-time Irish national CrossFit champion has been improving her position in the global ranks year after year.
Note her big win at Wodapalooza where she won first place in the elite individual division. She is bound to bring that determination this following week.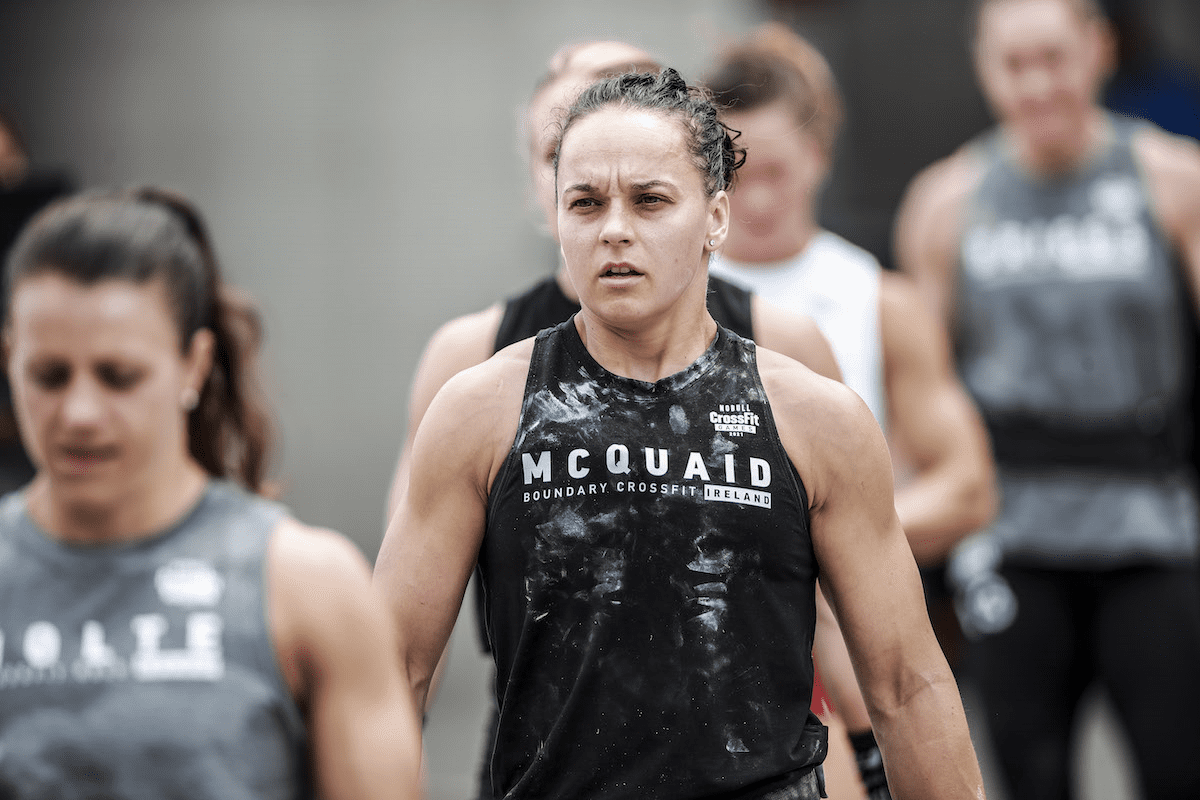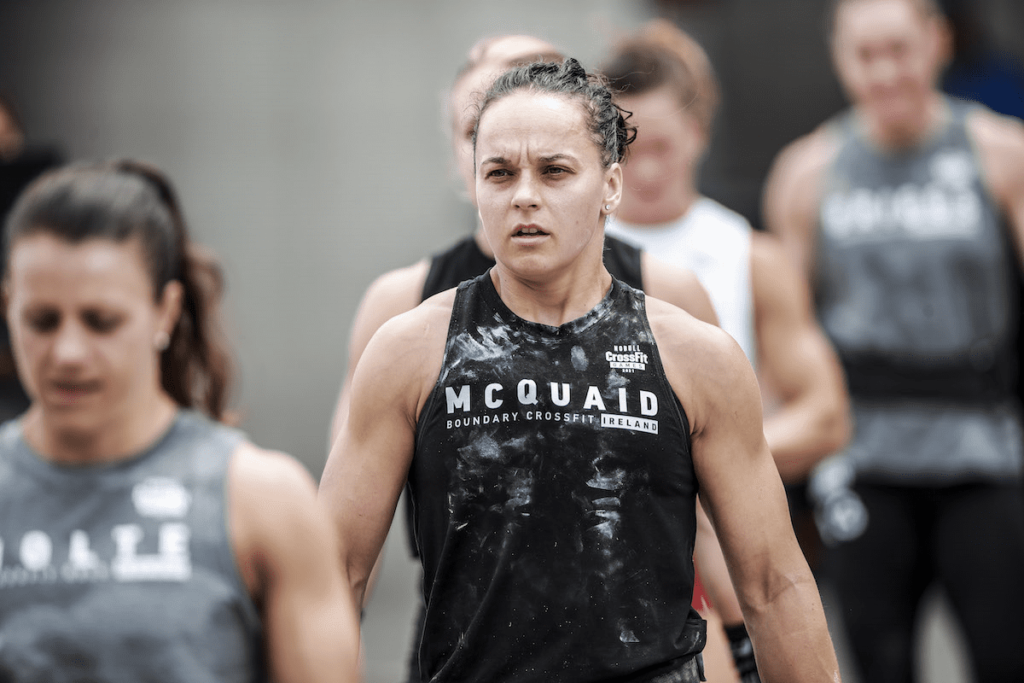 And there you have it, our pick for top female athletes to watch this week at the 2022 CrossFit Games. From BOXROX, we support all of them and wish all the athletes the best of luck. It is a pleasure to see them all in the competition arena. And you, do you have your favourite?
To know more about the organization and timeline of the CrossFit Games, learn more about the cuts here.