MARY
AMRAP in 20 minutes
5 Handstand Push-Ups
10 Pistols (alternating legs)
15 Pull-Ups
On a 20-minute clock, complete as many rounds and repetitions as possible (AMRAP) of the prescribed work in the order written: 5 Handstand Push-Ups followed by 10 Pistols followed by 15 Pull-Ups.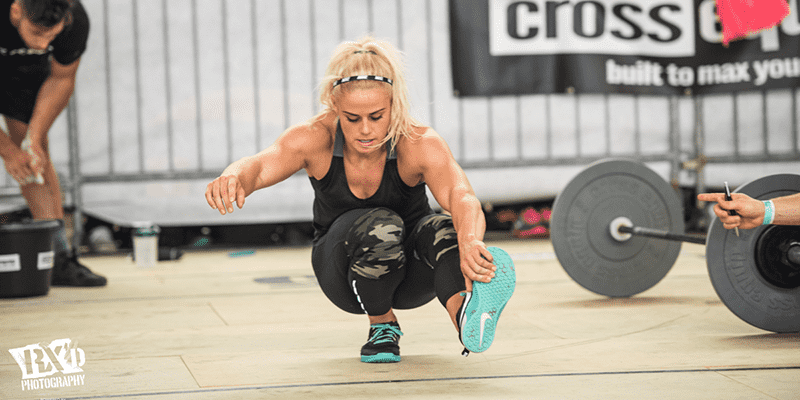 Source: RX'd Photography
Score is the total number of rounds and repetitions completed before the 20-minute clock stops.
Good Scores for "Mary" (source)
– Beginner: 7-8 rounds
– Intermediate: 9-12 rounds
– Advanced: 13-16 rounds
– Elite: 17+ rounds
AMRAP CrossFit Workouts – Scaling Options
"Mary" is a WOD that requires above-average gymnastics skills: Handstand Push-Ups, Pistols, and Pull-Ups. Scale the skill level of these movements so you can move smoothly throughout this WOD. You'll lose the intended stimulus of "Mary" if you treat the workout like a skill session.
Intermediate Option
20 Minute AMRAP
2 Handstand Push-Ups
6 Pistols (alternating legs)
10 Pull-Ups
Beginner Option
20 Minute AMRAP
5 Push-Ups 
10 Alternating Stationary Lunges 
15 Ring Rows