The heatwave left Berlin before we could stop complaining about it and start enjoying it. Sad news for anyone wanting to swim in the lakes for the weekend, but it was perfect for athletes competing at the Berlin Throwdown.
Upbeat music reigned all over the Malzfabrik, an impressive, old red brick building that played host to one of Germany's biggest cross-training competitions.
Yet the Throwdown wasn't the only interesting thing going on in the grounds. At the back, next to the sand beach and lake, two elite CrossFit athletes geared up in the new Metcon 5 were also there to inspire and share their knowledge with local athletes as part of workshops in the Nike Training Area.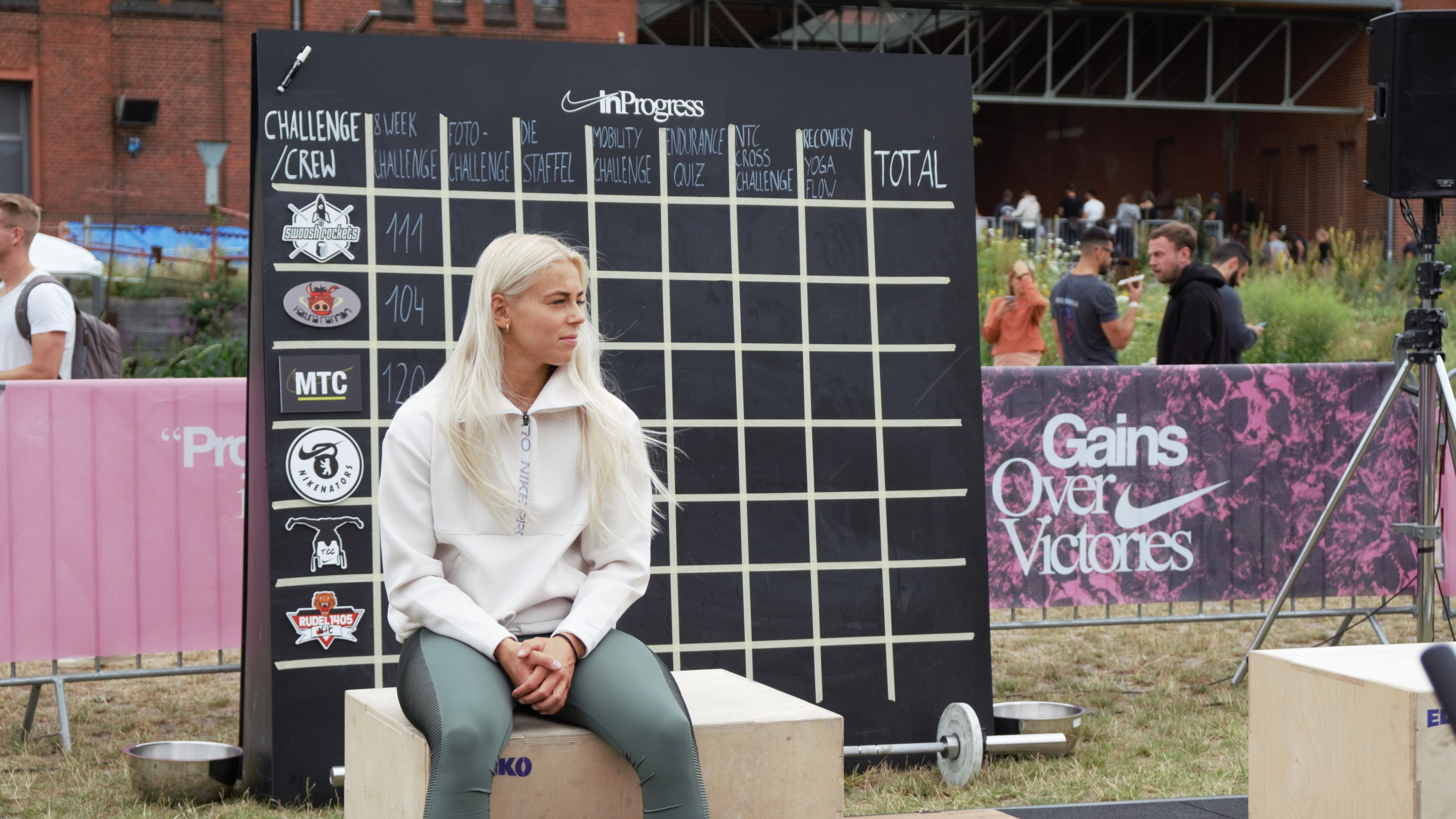 Sólveig Sigurðardóttir, whose cheerful demeanour is contagious, started CrossFit six years ago and has competed at the Games twice on a team in 2016 and 2017.
Making it to Regionals for the first time was surreal for her. She had barely competed in CrossFit before and somehow found herself on the Regional stage with a team. The thought of throwing up in a chalk bucket crossed her mind during one of the workouts, but that was nothing compared to the unforgettable experience she'd just had.
CrossFit lead her into weightlifting, and she made it to the World Championships. "I'm proud of, coming from a non-competitive background, having gotten to this," she told BOXROX.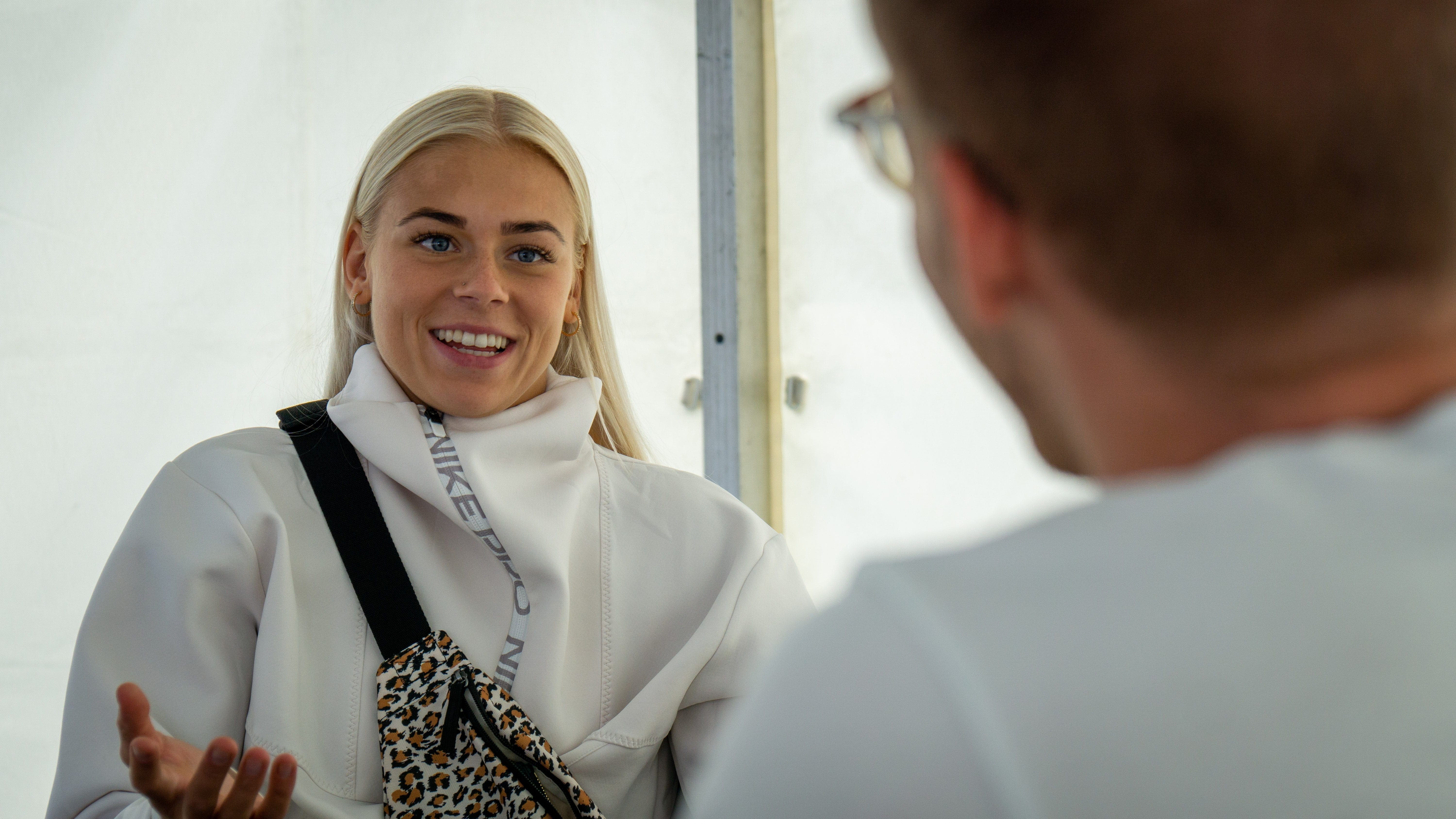 'In Progress' mirrors the idea that athletes are always progressing; learning through workouts and sport, not only to improve performance but also to be better as people and in life. Sol shared she has increased her confidence through workouts that she's not good at and doesn't like to do but ultimately, they're the ones that make athletes stronger. Every step counts towards reaching your goals, not only the big goal at the end.
She was joined by another charismatic and seasoned athlete: Switzerland's National Champion Adrian Mundwiler. The two-times individual Games athlete is his own coach and shared what he has learnt in his training process, mentality going into competition and intaking enough calories after training.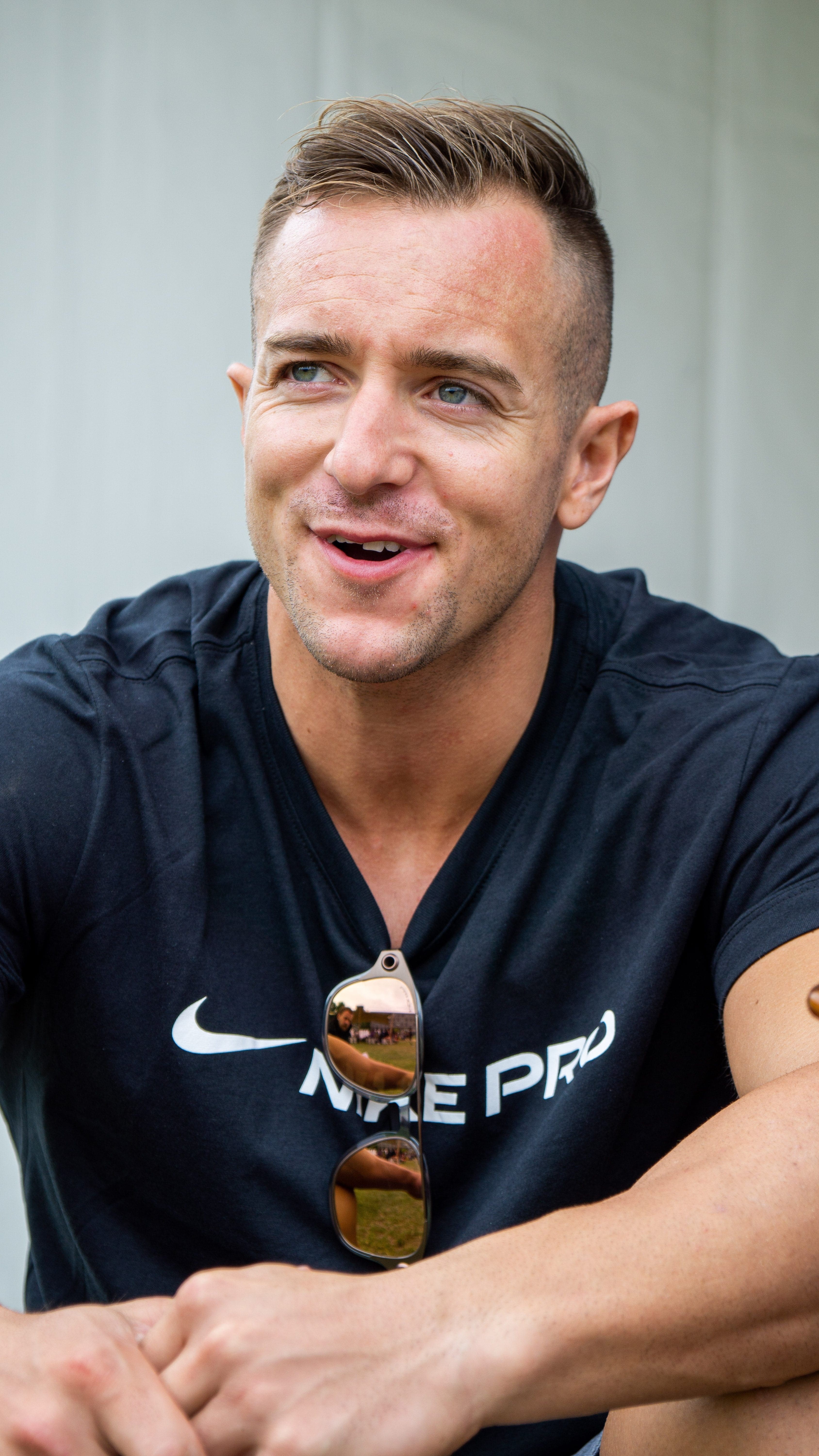 In an interview with BOXROX, he said he missed Regionals this year, especially as a European athlete. Sanctionals for him didn't go to plan and he went in with injuries, so he admits that he's missing some competitive self-confidence going into the Games but apart from that is fit, ready and on track.
"I'm interested to see how the Games go," he told us. "My feeling is that the first few events will be basic – you can't run a mass cycling race with 160 people – and then you'll have crazier workouts with a smaller field."
He's training everything he doesn't yet excel at: "This year, you can't afford to be bad at a single event or you'll be out."
And because training is so full-on just before the Games, the most effective recovery methods become an important subject to athletes.
"For me, the important part about recovery is the mental side. Everyone hurts after a lot of sport, so it comes down to how you handle it mentally," Adrian said. He eats pizza more than once a week and chocolate bars are pretty much a daily must. With the amount of training he does, there's no other way to consume enough calories to make up for the ones lost.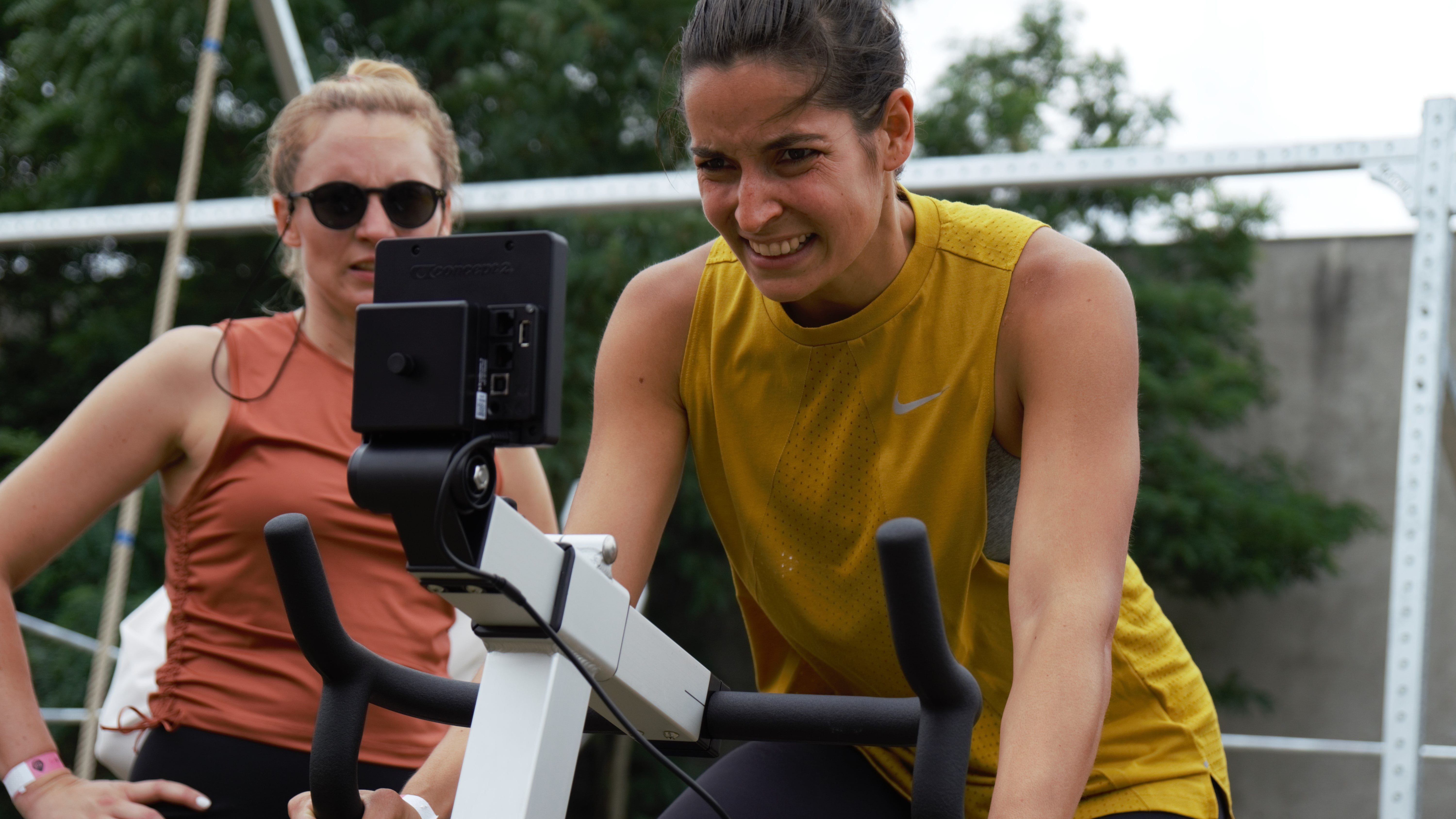 The Nike Experience at the Berlin Throwdown also included a workout with both athletes. It sure was inspiring; to be coached and learn from people at such a high level and experience first-hand their sharing of knowledge and skill.
They place focus on progressing in sport through different workouts, but also mentally and as a person. Learning from the challenges in sport and pursuing the best version of ourselves are qualities both Nike athletes practice every day.
Athletes taking part in the workout were able to test the second version of the Nike Free X Metcon during the workout, which was introduced by Sol. After running the warmup she passed on to Adrian, who explained deadlift techniques. A partner workout coached by both athletes followed:
100 cal bike erg
100 burpees over partner
100 box jumps
100 shoulder to overhead
With events like this, Nike brings the community together, giving locals the chance to learn from the elite and supporting athletes in all levels of the sport.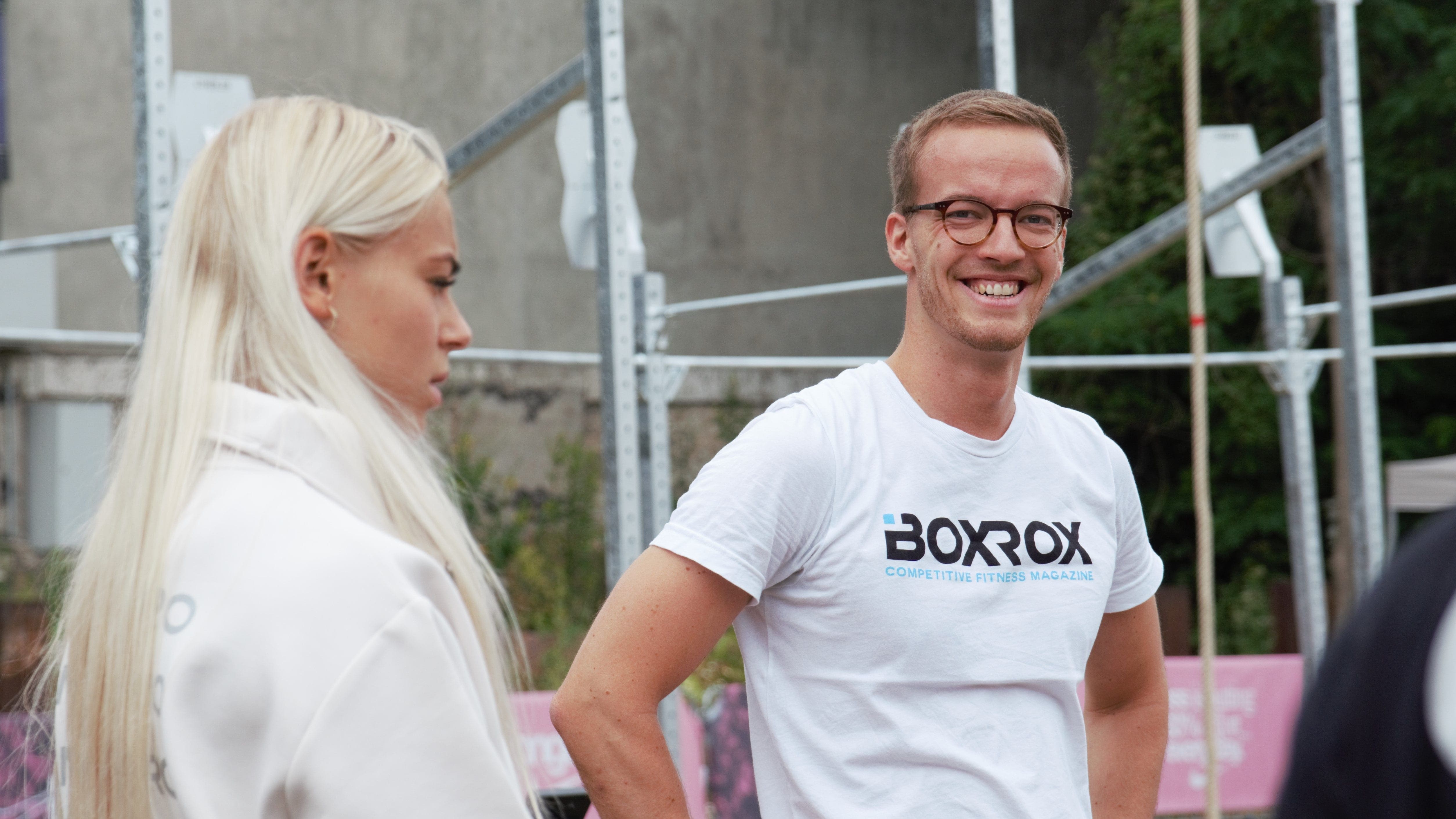 "It's cool to have someone believe in you," said Sol of her Nike sponsorship. "I don't see myself as… I don't know why so many people follow me. It's given me a lot of confidence," she said.
"Obviously I like the clothes too. I never wear anything else; when I go to the movies I put on Nike clothes," she laughed. "It's a dream come true and I'm very grateful to them for everything they have done."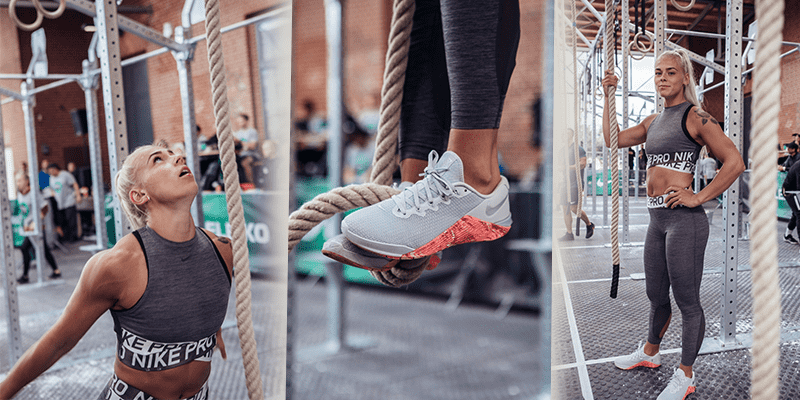 Shop the new Nike Pro apparel collection
With the news that athletes are allowed to wear the footwear of their preference at this year's Games, Nike training shoes will make a debut on the biggest competitive stage for a second time.
For Adrian, this is a Game changer. "I find it great that we can use any shoe this year. I train in Nike shoes all year long and, when the Games come, you have to adjust to the new footwear," he said.
"It was a problem every year; they didn't fit. Last year one of my shoes came off because it was too narrow, so I couldn't tie it up tight to feel comfortable in it and it came off – I lost five places. That wouldn't have happened if I'd been wearing a shoe I know."
The latest version of Nike's most prominent shoe, the Metcon 5, has just been launched. It is the most tuned Metcon to date: has been tested 12,124 hours by top CrossFit athletes, has a complete forefoot and sole redesign and upgraded sections for specific activities like rope climbs.
Both athletes spoke very highly of the Metcon 5, with Adrian even saying it was his favourite shoe. "It fits like a glove. It's so comfortable and softer than the Metcon 4. The Metcon 4 were a bit hard but you can run comfortably in these."
Image Sources
BTD-Sol: Nike
BTD-Nike: Nike