Ben Smith has competed at The CrossFit Games for the last 10 years in a row, winning the competition in 2015. He is an icon of the sport, testament to its values and an enduring representative of the worldwide CrossFit Community.
Now he needs your support.
The former champion has been recovering from a knee operation that was completed in January. He took part in the Open despite not being on peak form, posting his scores and being honest about what he was, and was not able to do.
After this he entered two CrossFit Sanctional events, finishing 14th at The Rogue Invitational and 10th at The Granite Games.
He recently posted the following message, stating his interest in competing if he was given a wild card.
"330 today. Starting to feel like myself again. I mean… I'd go throw down hard next week if the wildcard opportunity came up… What do y'all think?"
https://www.instagram.com/p/B0RwnEjjD4z/
This received overwhelming support from major CrossFit athletes from around the world.
Laura Horvath: Yes please
Katrin Davidsdottir: Yessssss!!
Brooke Wells: Wildcard!!!!!
Dan Bailey: #Ben11
Cole Sager: Oh my gosh!!! PLEEEASE!!!
Graham Holberg: You have been looking strong and on a mission. #ben11
Hunter McIntyre, the OCR champion, received the first Wild Card after stating his desire to compete on social media.
"It's Put Up or Shut Up Time" – Hunter McIntyre Gets Official Invitation to the Games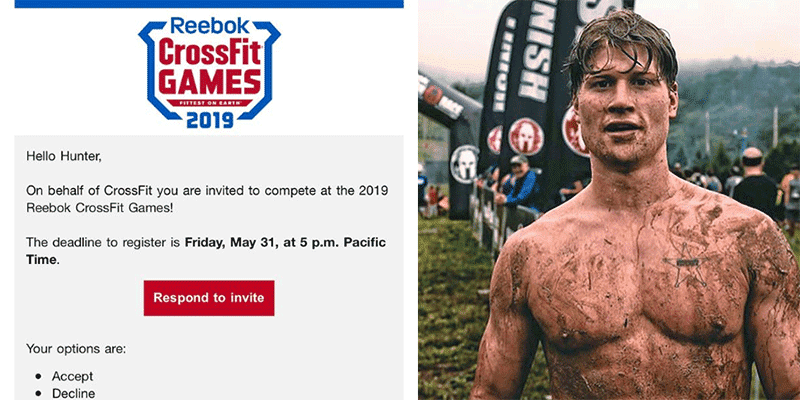 In our opinion Ben Smith deserves to be at the Games and he deserves the second Wild Card.
If you think the same, support the cause and share this article. Hunter McIntyre used social media to secure an invite, let's do the same for Ben!
Your help is much appreciated. #Ben11