REGIONALS 10.1 (NORTHWEST) – Overhead Squat Ab Workouts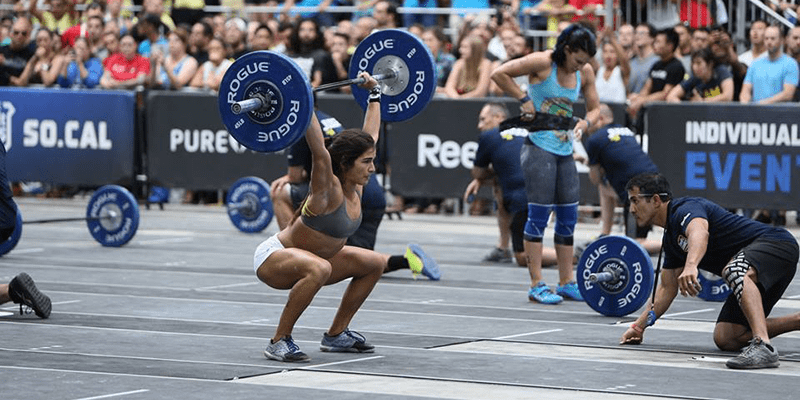 3 rounds for time:
10 overhead squats (135/95 lb)
50 double-unders
Regionals athletes completed this workout between 2:39/4:37 minutes (winning time for the men and women respectively) and 10 minutes (time cap).
OVERHEAD SQUAT AB WORKOUTS
3 rounds for time of:
10 Overhead Squats (75/55lb)
10 Box Jumps (24/20in)
10 Pull-ups
Make sure you keep an active midline when performing the overhead squat, as athletes are disposed to hyper-extending the lower back. This can lead to an unfavourable overhead position and injury. Make sure you warm up, keep your core muscles engaged and mobilise your lower back and shoulders as much as possible.
The paused overhead squat exercise above can help you strengthen your core.