These CrossFit Games highlights form a mixture of guts, glory, athleticism and pure heart. Which was your favourite?
10. SAM BRIGGS BEATS THE BOYS
Still jet lagged, Sam Briggs became a force to be reckoned with on the 7km Trail Run. Running through the dusty mountains and wooded ravines, she started at the front of the pack, and kept a strong pace with the leading guys. Towards the middle of the event, as athletes began to thin out more, she passed more and more competitors, and looked calm and resolute.
She finished in first place for the women, and third overall, beating 38 of the other guys! Only Mat Fraser and Josh Bridges were faster!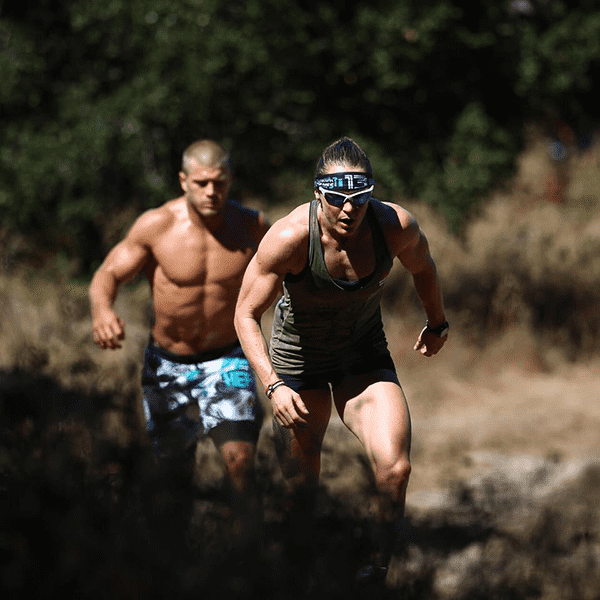 9. KATRIN DAVIDSDOTTIR DESTROYS THE HANDSTAND WALK
This Event was a 280 ft Handstand walk for time. Katrin set off quickly and took an early lead. She managed to walk the entire length of the stadium on her hands without stopping once. Right before the finish line she paused for a second to regain her balance, then stepped across to take first place. She really showed her athletic prowess with this performance.
8. THE BATTLE BETWEEN TIA-CLAIR TOOMEY AND KATRIN DAVIDSDOTTIR: SUICIDE SPRINTS
The fight at the top of the leaderboard between these two athletes was incredibly competitive throughout the entire CrossFit Games. Minutes after the Handstand Walk was completed, the Suicide Sprint Event started. Tia-Clair needed to respond and regain lost ground, and she fought back with great determination to take the win.
7. JOSH BRIDGES IN THE SQUAT CLEAN LADDER
Josh Bridges finished his final two lifts at 147 kg (325 lbs) during Event 6 in the CrossFit Games. This is what pure guts and mental toughness looks like, not pretty, but he had decided to complete the workout and that is exactly what he did! The other athletes and crowd were cheering him on and the atmosphere was incredible!
6. BRENT FIKOWSKI TAKES 4 EVENT WINS AND BURSTS INTO TEARS
This was Brent's first year at The Games, and the Canadian showed the world just how much he had improved as an athlete.
'This moment. This moment right here was worth everything. I gave it all I had on that final event, leaned on the wall, and some fan yelled into my ear "look at how far you've come". And I burst into tears.'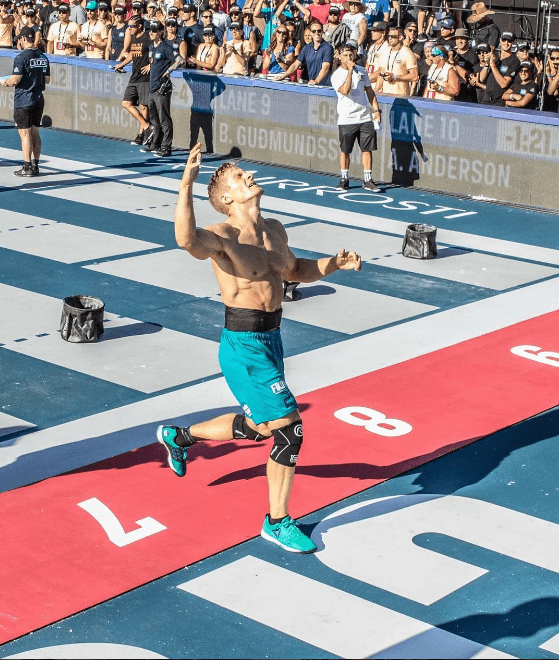 5. THE RETURN OF MURPH
Last year Kara Webb and Annie Thorisdottir suffered extreme heat exhaustion during this Event.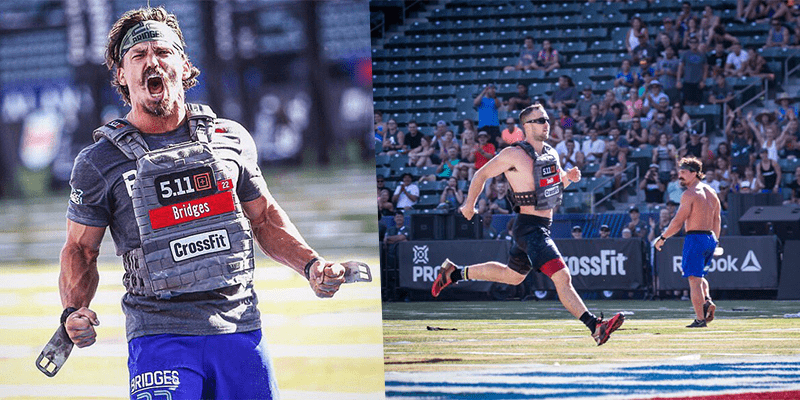 4. MAT FRASER WINS THE 7KM TRAIL RUN IN STYLE
First Event. Mat starts as he means to go on. He completed the 7km in 34:10. Josh Bridges came in second over a minute behind him!
3. SAM DANCER BECOMES A DEADLIFTING MACHINE
After finishing last in Event 1, the Trail Run, Sam made up for lost time by winning and completing the Deadlift Ladder with a final lift of 278 kg (615lbs)
2. MAT FRASER AND BEN SMITH FIGHTING IN THE SUICIDE SPRINTS
Mat Fraser is not known as a sprinter, but after this performance it was pretty clear that he has been training hard! With Ben Smith needing to make up ground on Mat if he were to catch him at the top of the Leaderboard, he went all out and gave it everything he had. The Event was electrifying to watch.
1. KARA WEBB FINISHING MURPH
This was a very special moment for the Australian athlete. Last year she finished, collapsed, and had to be carried off the field on a stretcher by the staff. This year she gave them high fives. She won 'The Spirit of the Games' Award for being such a resilient athlete, and for facing her demons with pride and determination.