A lack of endurance-based training will leave large gaps in the fitness of any athlete. A well-developed aerobic capacity is an essential aspect of any individual's physiological skill set. Intensity is key for, but endurance work that improves VO2 max will also have many positive effects on your performance in many other ways.¹
WHY A POWERFUL ENGINE IS SO IMPORTANT
Building a better engine will help you with all of the following points:
Improved conditioning across a broader range of different workouts
Quicker recovery times between sets during strength work. This is also perfect for heavy EMOM workouts, to help you recover and prepare quicker for the next rep.
A general improvement in endurance-based workouts involving running, rowing, swimming and high rep rounds at lower intensities and weights.
Endurance training is an effective way to develop mental toughness.
Promotes structural changes to your cardiovascular system that will benefit your heart, lungs and long-term health²
https://www.instagram.com/p/BiO-kPclaH8/?taken-by=adidas
AREAS OF ENDURANCE TO IMPROVE
To improve your aerobic capacity, you can target separate aspects of your endurance with different styles of workouts.
Aerobic Threshold: Steady workouts at a moderate intensity to develop fuel efficiency (burn fat), muscular skeleton system, and aerobic endurance
VO2 Max: Lower volume workouts, shorter distance intervals at higher intensities, and more rest between reps and/or sets
Speed Endurance: Very low volume workouts with interval distances less than 60sec. Extremely high intensities. Used to recruit fast twitch fibres and force them to develop endurance. Full recovery between reps and/or sets
Strength Endurance: Low volume workouts with high intensity intervals that include various explosive movements to recruit and develop your fast twitch muscle fibres³
CHOOSE THE RIGHT EQUIPMENT
For workouts it is essential that you don't overheat. This is especially true if you are training in warmer climates or summer conditions. You need to stay cool.
Adidas CLIMACHILL technology is a moisture wicking, quick drying fabric that keeps you fresh as you work up a sweat. It transports the sweat away from your body and is ventilated to help prevent and stop you from overheating.
"I found the T-shirt and shorts this especially useful for the longer running WOD (see below), the row/skip/run and the strength endurance workout. The polygiene odor control technology also allows the clothes to fresh and last longer – always a welcome bonus!"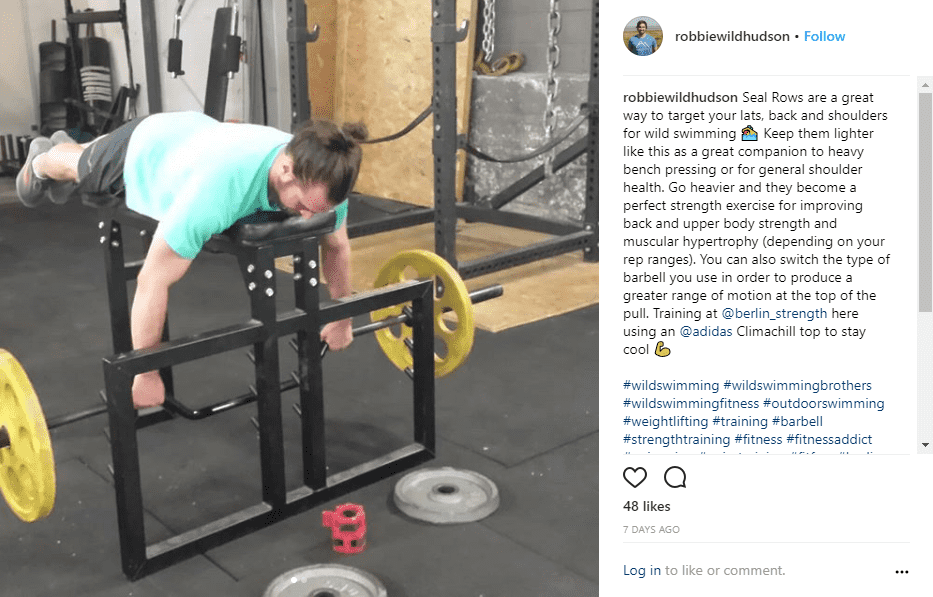 ELEVATING YOUR ANAEROBIC THRESHOLD/LACTATE THRESHOLD
The anaerobic threshold is the level of exercise intensity at which lactic acid builds up in the body quicker than it can be cleared away.
Anaerobic threshold can be significantly improved through training. By raising the anaerobic threshold, any athlete will be able to sustain higher intensity exercise for longer. A raised threshold has very direct and positive consequences for any athlete's performance.
"An increase can help to improve your performance over higher sets of repeated exercises such as wall balls (we all know that feeling when the lactic acid kicks in during these!) or burpees for example."
MONOSTRUCTURAL AND ENDURANCE BASED WORKOUTS AS ACTIVE RECOVERY
Monostructural workouts refer to workouts involving only one movement (such as cycling, rowing, swimming or running for example).
If the intensity and pace is lowered, these can serve as excellent active recovery sessions to compliment your other training. If you are a footballer, runner or play basketball for example, then a single swimming session per week will help to move your body at a slower pace and improve mobility.
British Strongman Eddie Hall, former world's strongest man and current holder of the world's heaviest deadlift (500kg) is a former swimmer and still swims once a week to compliment his training.
ENDURANCE WORKOUTS
Depending on your goals, pick and choose from the following list the workouts that you want to try, make sure you have the right clothing, then give them a go! From singular running workouts right through to barbell strength endurance work, there is something here for everyone.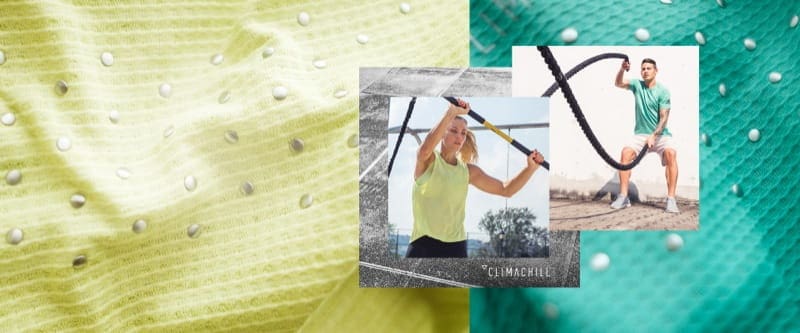 RUNNING WORKOUT
Workout focus:
All your attention is the on the 100m sprints. This workout has a total of 9 of these 100m sprints. Focus on your form. Your intensity should not be 100% max effort. Back off on your intensity (97-98%) to retain your form.
200m run at easy pace
100m sprint
400m run at easy pace
100m sprint
600m run at easy pace
100m sprint
800m run at easy pace
100m sprint
1000m run at easy pace
100m sprint
800m run at easy pace
100m sprint
600m run at easy pace
100m sprint
400m run at easy pace
100m sprint
200m run at easy pace
100m sprint
Total: 5900m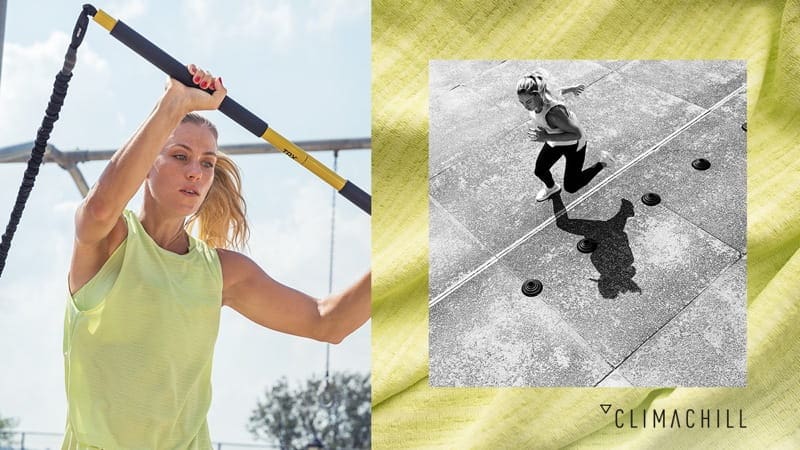 ROW/SKIP/RUN WORKOUT
3 rounds for time.
1000m row
100 double unders
1km run
"I tried this workout outside and alternating between the three different movements creates a tough workout! With the sun beating down I was thankful for the adidas Climachill T-shirtto keep me cool. I noticed as well that the redesigned form fitted much more effectively to the movements of my body as I ran as well."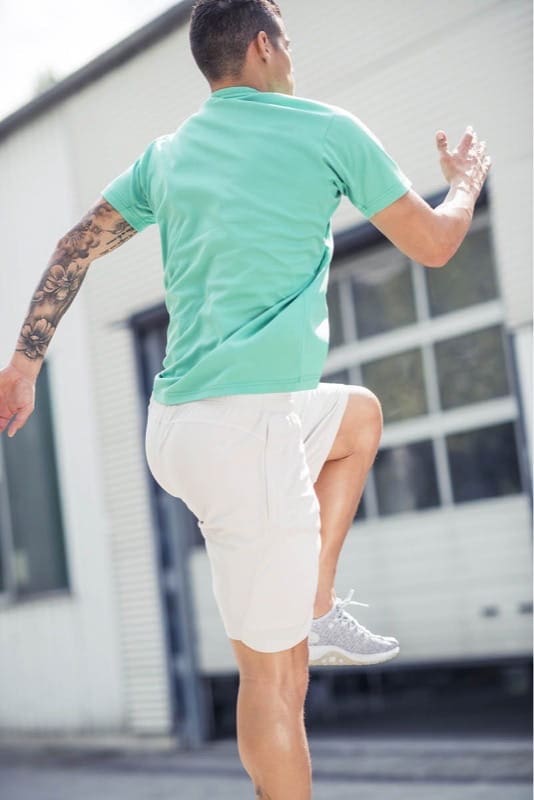 TABATA HIIT WORKOUT
Tabata is a way to structure a workout into intervals of 20 seconds on, 10 seconds active rest. Do each exercise three times through (20 seconds work, 10 seconds rest) for each set. The exercises target the glutes, thighs, and core, and there is a heavy emphasis on both cardiovascular and muscular endurance.
Jump squat
Push ups
Jumping lunges
Burpees
High knees
Tall plank leg lifts
Broad jump forward and 3 reverse lunges back to starting position
Hand release push ups
Cossack Squats
STRENGTH ENDURANCE WORKOUT
Rounds of 10-9-8-7-6-5-4-3-2-1
Complete the prescribed number of reps in each exercise before moving onto the next movement.
2.5 x bodyweight deadlift
Bodyweight back squat
0.75 x bodyweight squat clean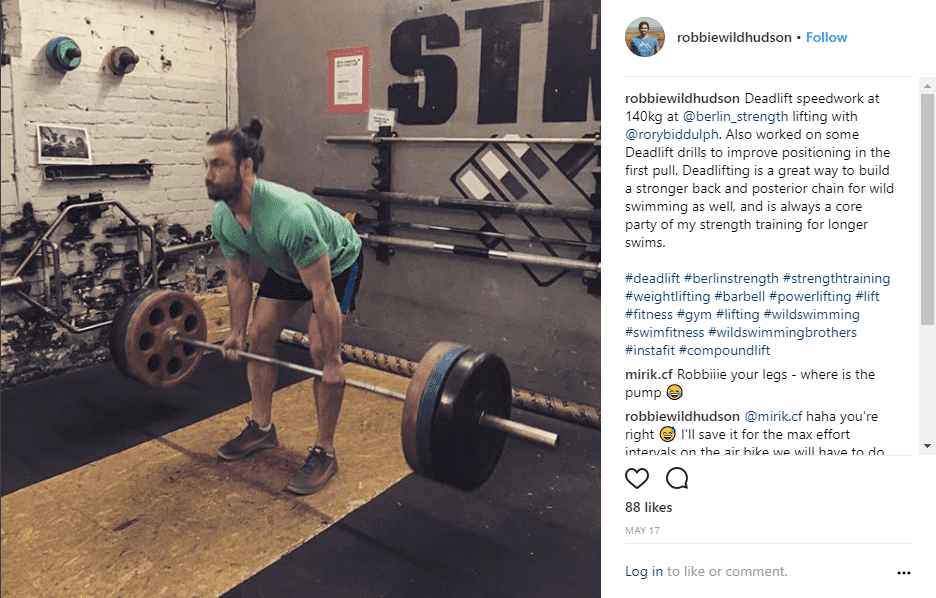 "This is a brutal adaption of a popular workout and I wore the adidas Climachill T-shirt to help me keep cool throughout the entire WOD. As well as wicking the sweat away from my skin, it has extra texture that cover the thoracic spine, shoulders and traps. This is great for the back squats, as it helped enhance the locked in feel as I held the barbell against my back during the lifts."
You can make alterations to this workout, such as replacing the back squat with an overhead squat or a strict press. The T-shirt contains unique lift height patterns in order to stops the tee from riding up during overhead movements, so it versatile and suitable for all movements.
ASSAULT BIKE WORKOUT – DEATH BY CALORIES
This one starts easy but gets exceptionally tough.
2 calories the 1st minute.
4 calories the 2nd minute
6 calories the 3rd minute
Carry on until you fail to achieve the required calories in the prescribed minute. Your score is the final number of calories you managed to completed before the round you failed in.
RUN ROW RUN
3 rounds for time.
1km run
1km row
50 burpees over the rower
Good luck with whichever workouts you complete and never underestimate the powerful and positive effect that a strong engine will have on your athletic performance and lifelong health.
¹ "The Effect of Training Intensity on VO2max in Young Healthy Adults: A Meta-Regression and Meta-Analysis" US National Libraby of Medicine
² "Interval training for a stronger heart" Harvard Medical Journal
³IBID