3 days ago CrossFit® legend and former Games winner Ben Smith posted an interesting perspective on the programming at the Sectionals Events. We posted his thoughts on BOXROX, but there have been further advances as the debate continues. Here are Ben's words:
"To all these "Sanctional" event coordinators that are qualifying athletes for the CF Games: This seems like common sense?
… Don't have people programming the events for the competition. ALSO be the coaches of athletes competing in these events. What am I missing?
I'm all for this format/changes and think it should work just fine, possibly even better than the last format. But these comps have a responsibility to be un-biased. I love that the events are varied in structure And programming but I see this programming bias potential as an issue that needs to be resolved and should just be common sense. Thoughts? Am I missing something?
(Ps. Don't say that programming doesn't matter. It does. And That's not the point, I'm thinking bigger picture for the "sport" as a whole and just want to start a discussion. Thx.)"
Here are the responses from other CrossFit Games and Regionals athletes.
ADRIAN CONWAY ON SANCTIONALS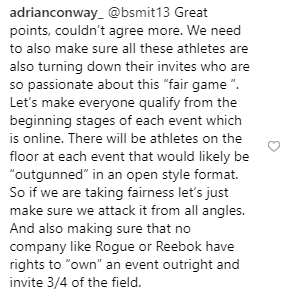 RICH FRONING

TRAVIS WILLIAMS AND MEREDITH ROOT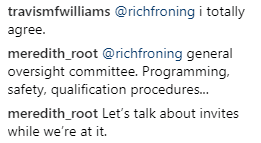 LUCAS PARKER
BRENT FIKOWSKI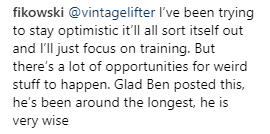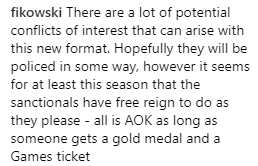 TIM PAULSON

ADAM KLINK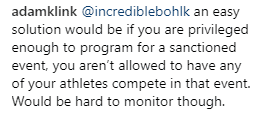 What do you think about the Sanctionals format? What do you think about Ben's thoughts? Let us know in the comments section below.