Justin Medeiros is a 22-year-old CrossFit athlete who was named Rookie of the Year in 2020, finished 3rd during 2020's CrossFit Games and won the recent 2021 CrossFit Games in Madison.
Although young, Justin has a long history of competing. Before CrossFit, he was a wrestler and a football player during his high school years in Lodi, a city in California with less than 70,000 residents.
Check out how Justin looked like before CrossFit.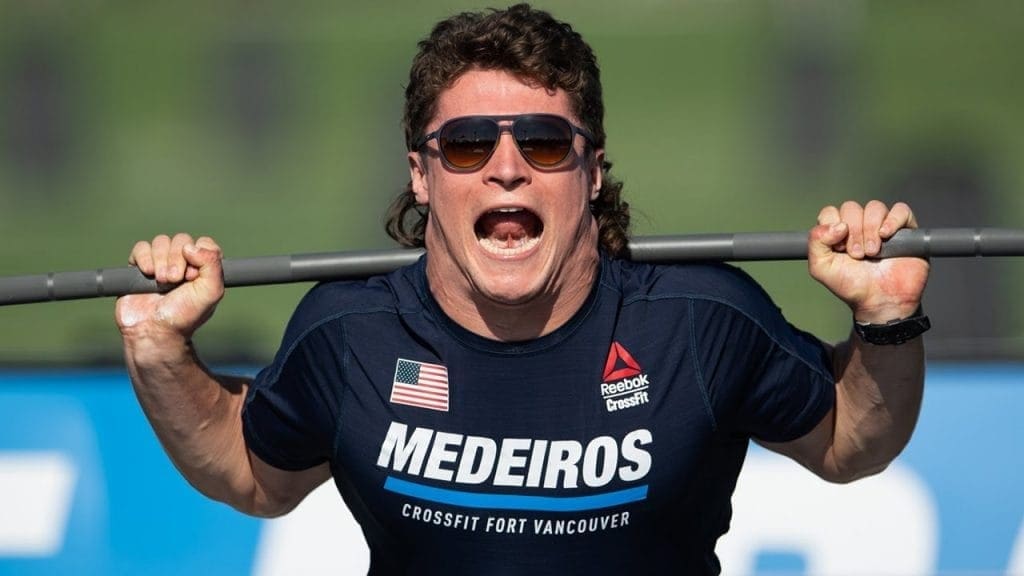 Adam Neiffer has been Justin's coach for a couple of years. The American athlete qualified in 20202 to the Games early in the season by dominating the Filthy 150 tournament.
Before that, Medeiros competed in the California Regional for the first time in 2017 and finished 15th when he was 18 years old. The following year, CrossFit made a regional alignment and the athlete competed at the West Regional, in a field full of experienced athletes. He finished 14th.
In 2019, Regionals were replaced by Sanctionals. Justin competed at the Granite Games and was in qualifying position up to the final workout, which revealed a weakness in him and meant the athlete finished 10 points and one place shy from qualifying for the 2019 CrossFit Games.
Justin Medeiros added CrossFit training to his routine when he was 13 years old to improve his wrestling and football skills.
Check out some of his workouts.
Workout 1
For time:
100 calorie row
80 wall balls
60 GHD
40 box jump all the way overs
96' double kettlebell overhead walking lunge
Workout 2
For Time:
50 strickt handstand push-ups
50 deadlifts
50 ring dips
50 box jump-overs
50 push press (lightweight)
GHD sit-ups
50 cal ski
Workout 3
Every 30 seconds, 8 rounds of:
15 double-unders
1 squat snatch (185lb)
Rest 1 minute
Every 30 seconds, 8 rounds of:
15 double-unders
1 squat snatch (205lb)
Rest 1 minute
Every 30 seconds, 8 rounds of:
15 double-unders
1 squat snatch (215lb)
Rest 1 minute
Every 1 minute, 4 rounds of:
30 double-unders
1 squat snatch (225lb)
Rest 1 minute
Workout 4
1 rep max-load overhead squat
Time cap: 8 minutes
Followed by 3 minutes of:
30 thrusters (95lb)
90 double-unders
15 thrusters (135lb)
Double-unders for the rest of the time
Workout 5
2 sets of:
20 dumbbell front-raise
50 band pec fly #1 band
No rest between exercises, although you can divide into sets each movement.
Workout 6
Barbell cycling:
Clean & Jerk at increasing loads
10 – 8 – 6 – 4 reps
Workout 7
5 rounds for time:
10 dumbbell snatch (80lb)
15 GHD sit-ups
3 rope climbs 20'
Workout 8
11-Minutes AMRAP
7 clean and jerk (155lb)
7 burpee to target
7 toes-to-bar