The release of CrossFit Open Workout 20.2 is only hours away, but Dave Castro has decided to tease CrossFit athletes all around the world into guessing what the workout could be.
CrossFit Open Workout 20.2
https://www.instagram.com/p/B3sC1Y_AJrh/
Games athlete Chandler Smith once again added his fun take on how to unravel the mystery behind Dave Castro's clue.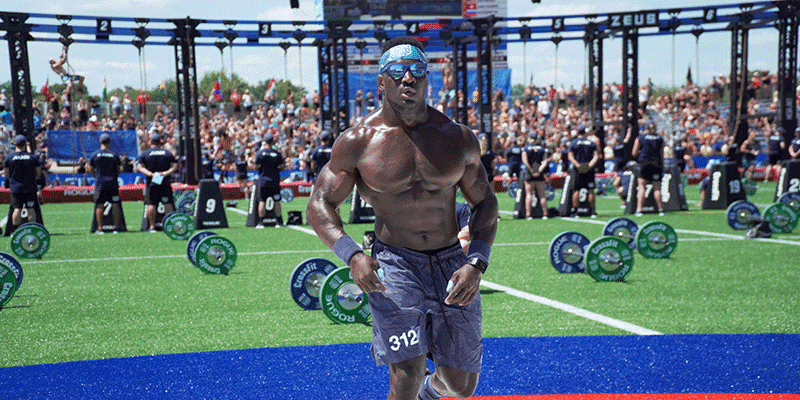 "Yet again Dave has fallen for my trap! By refusing to use the movements I correctly identified from his last hint he unwittingly selected the movements that I actually would have chosen for 20.1. I am sorry for deceiving all parties who read my last message and I hope Dave does the right thing and sticks with what his hint suggests this time around. To the action. This picture contains many many blades of grass.
This grass may look like many different plants, but they are actually genetically identical. The shared heritage of these blades of grass means that there is an element of repetition across the organisms in the picture. This obviously means that we will see a repeat workout this week, as we have every open. But the sheer amount of grass here gives the real hint, that being the FACT that this will be the first non final multiple Open repeat. 20.2 is 19.2 is 16.2.
The jury rests."
The CrossFit Community also added their guesses as to what this signifies
victor_melgen – post wod burial site?
quadslikesully – Amrap 7 min of who can eat more grass
palomacft – Ok its a field of grass. Grass is green, which has 5 letters. Since it's a big open space, it means there will be 5 different exercises because every single plant if different. Grass represents nature, the nature of crossfit is different stimulus, meaning it will combine a dumbbell, gymnastics, deadlifts, bodyweight movement and of course, a new movement which could possible (and really likely) be running (shuttle sprints). Throwing it back to VIII A.C , the greeks celebrated 5 different panhelenic games in a time-spam of 4 years. 5×4 20 min AMRAP. ?
kaysweet227 Still trying to figure out 20.1s clue correlation ??‍♀️
marcus_grodd Lungs will be smoked
javi_ferreira_89 I cant believe a picture of grass is giving me so much anxiety ? ?
nissaallie 1000 cartwheels for time
ms.vonne Squats !! ass to grass ! Let's gooo
squilllllliam – Who ever said there is alot of weeds in that grass is right. This is a "weed out" workout. He talked about that in his last video!
Dave Castro also went into depth about the ideas and developments of 20.1, which you can check out below. Unfortunately he declined to offer his own score in the WOD.
https://www.instagram.com/p/B3m8rjgAq2R/
THE CROSSFIT OPEN
The CrossFit Games Open will be the single largest qualifier of athletes to the 2020 Reebok CrossFit Games. The top 20 men, 20 women and the fittest male and female in each country will receive an invite to the Games in Madison.
Each weekly workout will be released on Thursday at 5 p.m. Pacific Time. Athletes will have until the following Monday at 5 p.m. PT to complete the workout and submit a score.
The 2020 CrossFit Open kicked off on Thursday, Oct. 10. Subsequent workouts will be released at 5 p.m. PT on Oct. 17, Oct. 24, Oct. 31, and Nov. 7. The 2020 Open will close on Monday, Nov. 11, at 5 p.m. PT.