Lefteris Theofanidis and Emma McQuaid sit on top of the leaderboard after the first week of the 2020 CrossFit Open with impressive performances, both of which have been filmed.
Theofanidis is the current Fittest Man in Greece and finished last year's Open ranked 4th worldwide. Four times a National Champion, the Greek athlete got his first invitation to the CrossFit Games in 2019, where he finished 60th overall.
However, he seems to thrive in the Open and submitted a score of 8:05 for 20.1 – the fastest of all men, 11 seconds ahead of joint seconds Canadian Cedric Lapointe and Iceland's Bjorgvin Karl Gudmundsson.
Arguably, Emma McQuaid's performance is even more impressive. She logged a score of 7:41. Only 15 women were within a minute of McQuaid's time. Second place Sam Briggs finished 20 seconds behind with a time of 8:01 and Sara Sigmundsdottir was 30 seconds from the top with 8:11 – all mind-blowing performances.
McQuaid ranked 15th overall after last year's Open and made the CrossFit Games for the first time as Ireland's National Champion, she finished 21st.
Have a look at the Top 20 female athletes on the leaderboard after the CrossFit Open workout 20.1: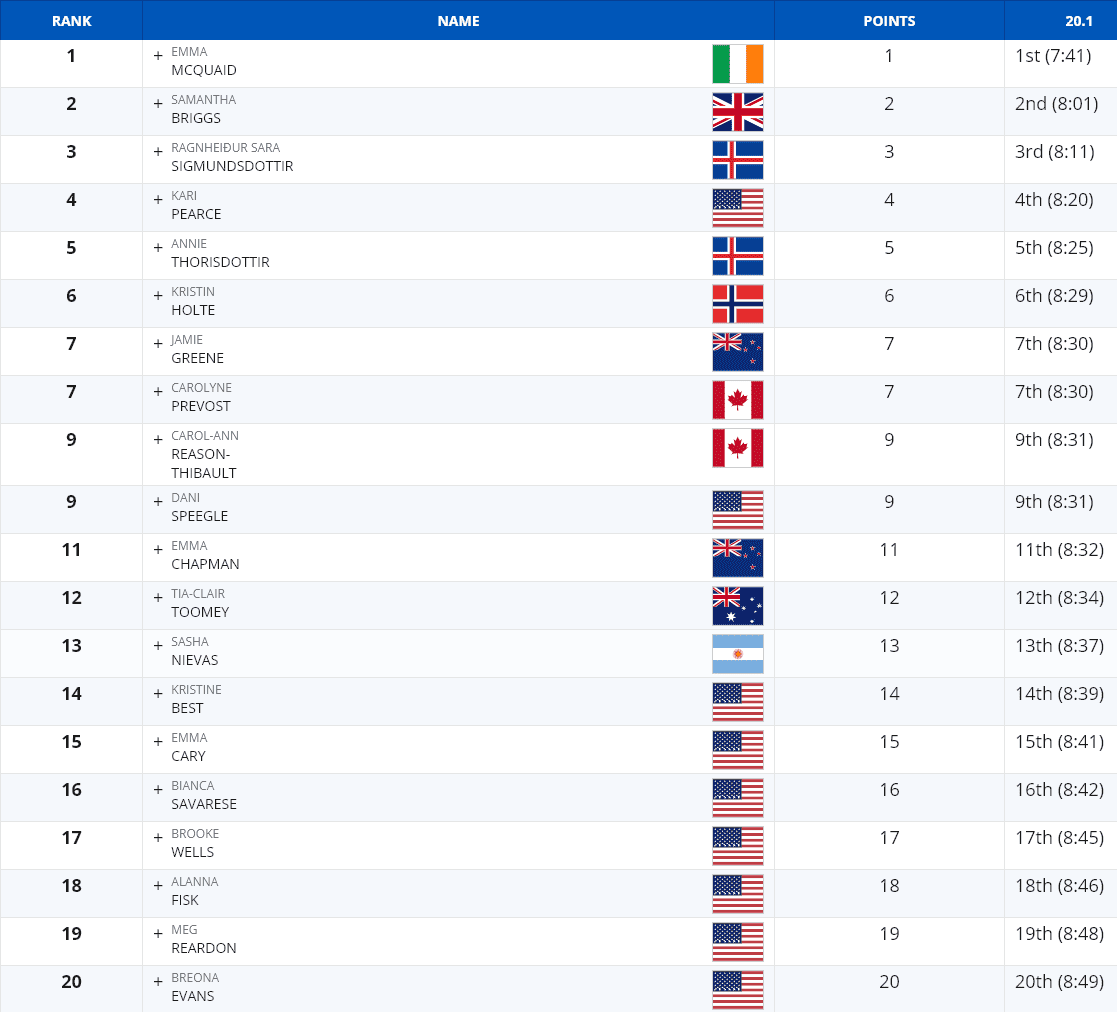 Source: CrossFit Games
Top 20 male athletes following 20.1: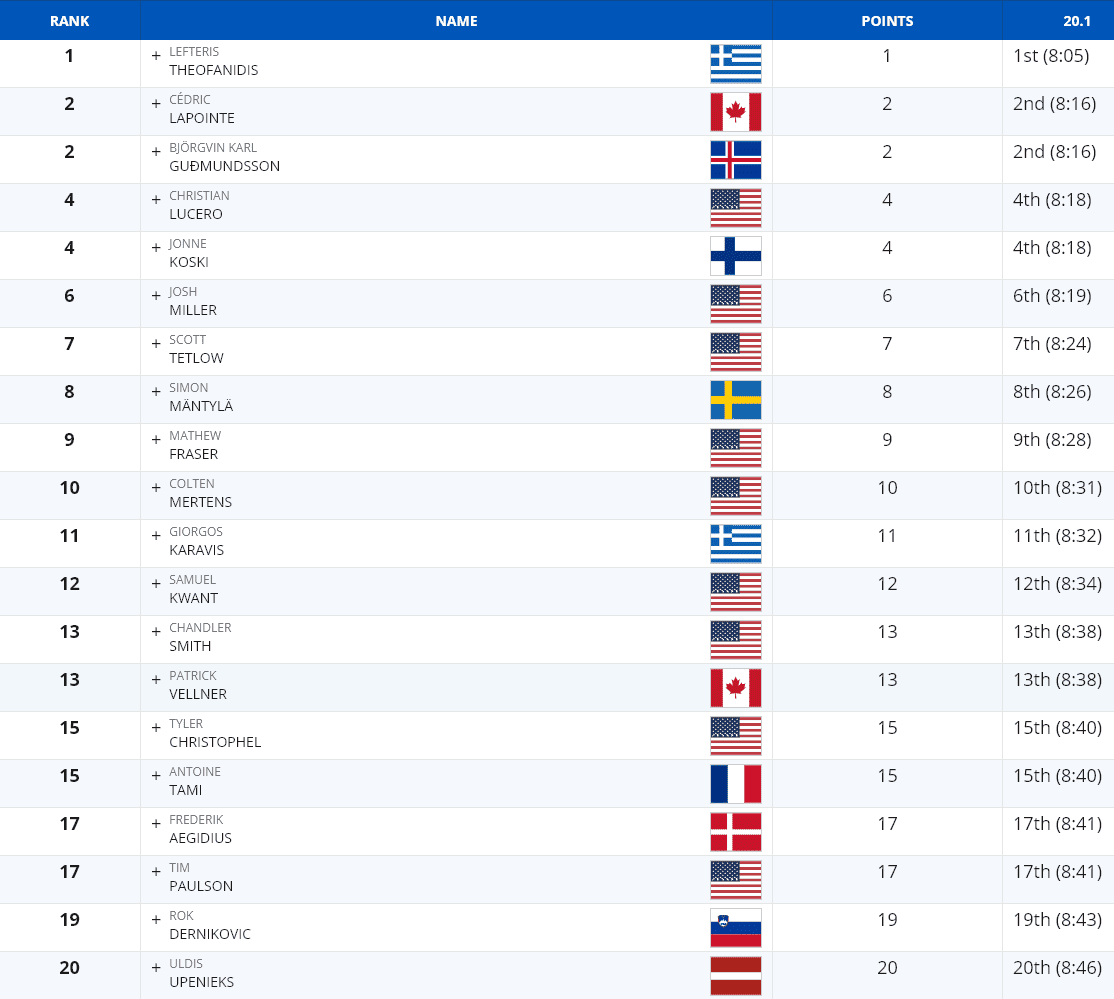 Source: CrossFit Games
Athletes like Chandler Smith celebrated their highest Open WOD finish, while the Open Humiliation has punished Brent Fikowski for his "low" performance .
Check out the full leaderboard here.
Good luck to everyone doing 20.2 tonight!