CrossFit recently released an article stating that many top athletes will receive major scoring penalties for Open Workout 20.2.
CrossFit Open Workout 20.2
Complete as many rounds as possible in 20 minutes of:
4 dumbbell thrusters
6 toes-to-bars
24 double-unders
35-lb. dumbbells 50-lb. dumbbells
The following athletes all received scoring adjustments
Lefteris Theofanidis – scoring adjustment for false start and heels not breaking the vertical plane on toes-to-bar
Noah Ohlsen – adjusted score from 980 to 973 for rounds where he did not complete the required number of double-unders
Mathew Fraser – adjusted score for final toes-to-bar after time cap
Simon Mäntylä – major penalty for consistent lack of depth and lockout on thrusters
Chandler Smith – score adjusted from 922 to 898 because in 24 of 27 rounds, he performed only 23 double-unders
Kristi Eramo O'Connell – adjusted score from 954 to 946 for rounds where she did not complete the required number of double-unders
Karin Freyova – score adjustment for final thruster performed after the time cap
Katelin Van Zy – score adjustment for last 4 double-unders performed after time cap
Kristine Best – score adjustment for completing only 23 double-unders one round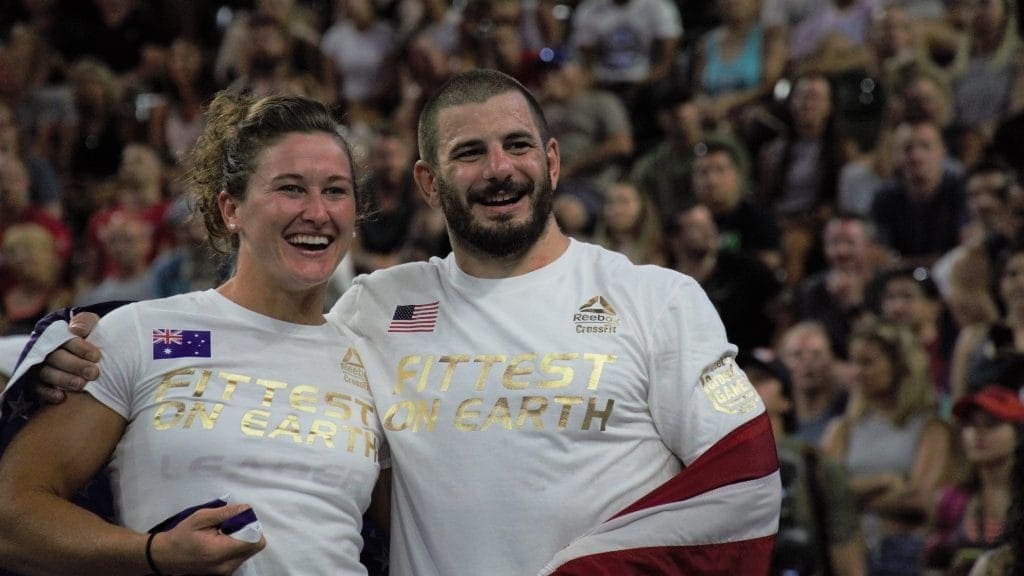 Source: BOXROX
20.2 Scorecard: "This workout begins with the dumbbells on the floor and the athlete standing tall. After the call of "3, 2, 1 … go," the athlete may begin performing thrusters."
The following athletes received a penalty for a false start:
Women: Jamie Greene,Tia-Clair Toomey, Emma McQuaid, Carol-Ann Reason-Thibault, Camilla Salomonsson Hellman, Gabriela Migala, Brooke Wells, Andrea Solberg, Meg Reardon, Dani Speegle, Emily Rolfe, Bethany Shadburne, Emilia Leppanen, Andrea Nisler, and Kristine Best
Men: Lefteris Theofanidis, Björgvin Karl Guðmundsson, Giorgos Karavis, Patrick Vellner, Josh Miller, Jean-Simon Roy-Lemaire, Logan Collins, Cole Sager, Scott Tetlow, Martin Fuentes, Samuel Cournoyer, Brendan Willis, Sean Sweeney, Willy Georges, David Shorunke, Jeffery Moss, Karar Margrander, and Adam Klink
The internal review team will continue to review score submissions and allegations throughout the Open.
20 Fun Memes to Sum Up CrossFit Open WOD 20.3