The International Online Qualifier (IOC) is the opportunity to qualify to many Sanctionals in one go. A partnership between Sanctionals in the USA, Canada, Ireland and Argentina, the IOC allows athletes to complete a single set of qualifier workouts for many Sanctionals.
With 28 Sanctionals lined up for the 2020 Season and each of them sending an athlete to the CrossFit Games, the IOC partnership aims to simplify the qualification process.
It is the official qualifying route to:
Wodapalooza
CrossFit Filthy 150
CrossFit Atlas Games
SouthFit CrossFit Challenge
Set to officially start on August 21, the IOC released their first workout on Monday evening live on Facebook:
9 min AMRAP
3 hang power snatches
3 OH squats
30 double-unders
Barbell reps will increase by 3 each round (3/3… 6/6… 9/9… etc.)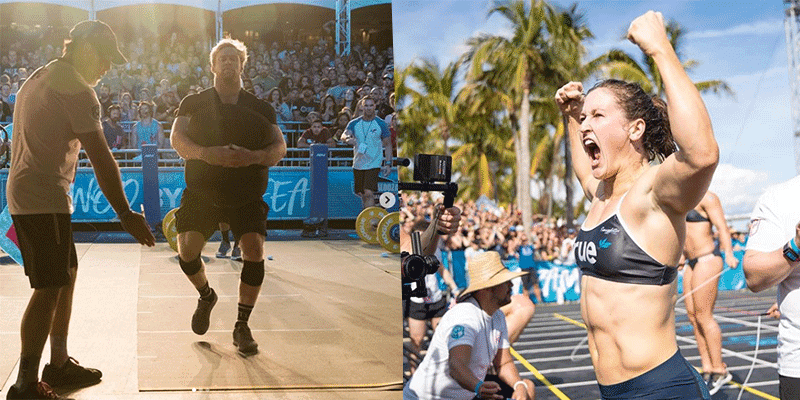 The IOC will run from August 21 to September 9, taking place over three weekends with workouts set to be released every Wednesday and completed by the following Monday.
There is talk about a Spring International Online Qualifier, but nothing has been confirmed yet.
The WOD was completed by top athletes like Chandler Smith, Kari Pearce, Alec Smith and Dani Speegle during the live announcement.
Elite Individuals and Elite Teams will take on the same workout. Full movement standards together with division breakdowns will officially be released on Aug 21.
Deadline for score submissions is August 26th at midnight. ⁠
You can sign up here.
How to Qualify to Next Season's Many Sanctionals
Image Sources
Pat-Vellner-Tia-Toomey-WODAPALOOZA: WODAPALOOZA
International-Online-Qualifier-WOD-1: BOXROX