Each iteration of every Nike Metcon gets tested by Nike's most elite training athletes — Mat Fraser, Kara Webb, Josh Bridges, Sara Sigmundsdottir and Lauren Fisher, among others, have all provided feedback on various Metcon silhouettes throughout the years. Josh Bridges talks about how much wear and tear he puts his shoes through:
"I always rip through shoes. There's always a hole somewhere from doing way more rope climbs, box jumps and burpees than most people do. Or something is falling off. Or something is broken."
Josh trains trains for up to five hours a day six days a week in the same pair of shoes. "I got my first pair of the new Nike Metcon 4iD back in March, and I wear it for everything," he says. "And they're still completely wearable — no tears, no holes, the heel's not falling apart, the toe box isn't ripping — it's unlike any of my other shoes."
SO WHAT'S NEW WITH THE NIKE METCON 4iD?
HAPTIC TECHNOLOGY ON THE UPPER
Nike made the Nike Metcon 4iD more durable by adding haptic technology on the upper part of the shoe.
The tri-star shapes (think of this as a rubberized TPU, inspired by the rubber outsole) can be individually printed large or small anywhere on the shoe, adding strategic durability where it's needed most. That means high-wear areas like your toes and the sides of your feet are more protected than if it went straight from outsole to mesh.
REP YOUR STYLE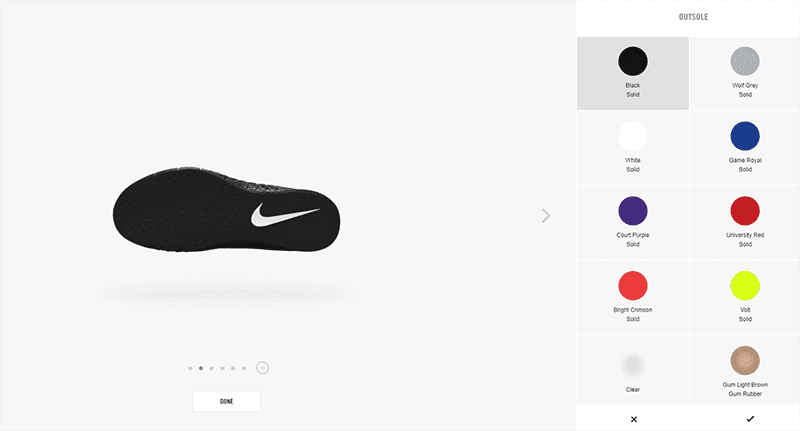 The Nike Metcon 4iD is fully customisable so you can create your perfect style! Here is the BOXROX design.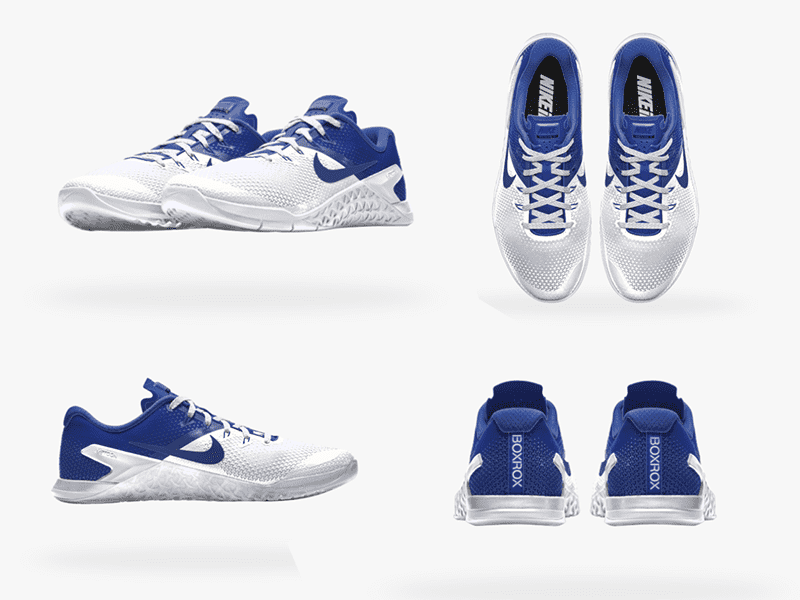 The new tri-star shapes can even be coloured in order to create striking layers of detail and pattern. Add these to new designs for the sole and upper and you have an almost unlimited array of variations. Time to put your imagination to the test.
NEW MESH AND FOREFOOT CUSHIONING
The mesh has been redesigned into a two-layer mesh with vertical fibres running through the material. This creates a much more snug fit that hugs the feet and provides cushioning on top as well as from the sides and sole.
EXTRA EYELET
There's an extra eyelet for your laces which creates a more precise fit.
REDESIGNED HEEL COUNTER
The heel counter has been carved out has had a section of the material cut away in order to make the shoe lighter. This also creates a more minimal aesthetic.
NEW TONGUE
A soft tri-star at the top of the tongue provides a little extra padding between the forefoot and laces.
WHAT FEATURES HAVE BEEN KEPT?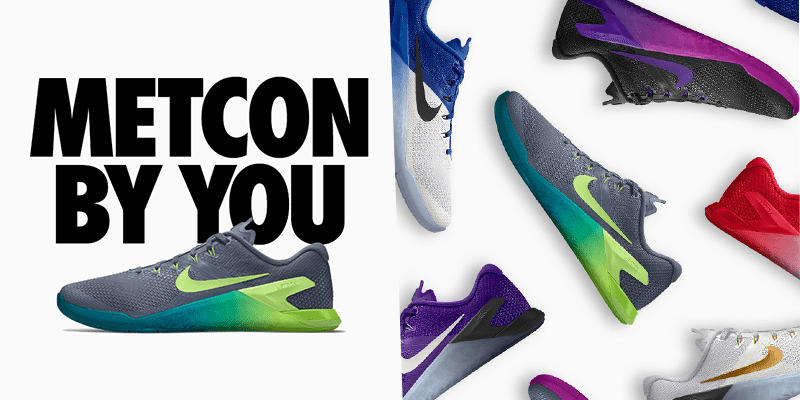 UNDERFOOT CUSHIONING
All the cushioning you need for high-impact movements comes from a drop-in midsole — not the full rubber outsole (most traditional running and training shoes get their cushion from foam that's exposed on the outsole, which doesn't offer great traction and can get shredded during high-contact movements such as rope climbs).
THE OUTSOLE
It has the same allover-rubber tri-star design (for traction in multiple directions) and the same 4-millimeter offset (which is relatively flat for a stability shoe) as the Nike Metcon 3, so you get the same underfoot experience you've grown to love.
Time to create your perfect design: