AMRAP Gymnastic CrossFit Workouts are tough; gymnastics movements require skill, strength and control and, during AMRAP workouts, you must keep your form whilst trying hard to get yet another rep.
Gymnastics are a core part of CrossFit and the skills learnt in gymnastics are applied to many WODs. Also known as bodyweight mechanics, gymnastic movements produce impressive strength gains without an external load.
One of the three foundational modalities of CrossFit; gymnastics develop an athlete's:
accuracy
agility
balance
coordination
cardiovascular endurance
flexibility
power
speed
strength
stamina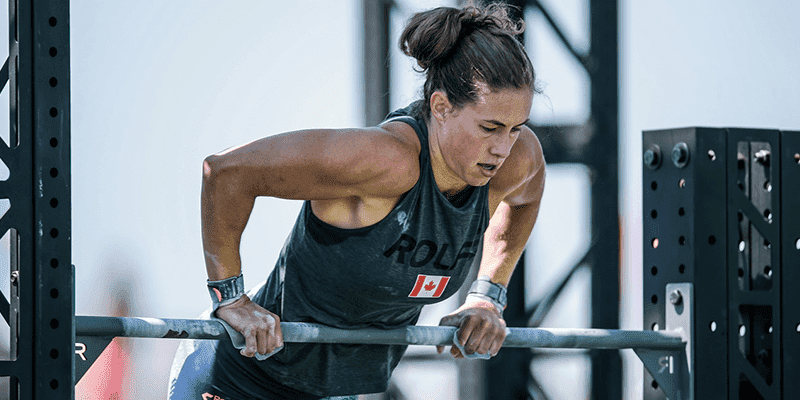 Around a third of the events at the CrossFit Games include some form of gymnastic element, as should your CrossFit training.
The sport of competitive CrossFit makes a point of finding weaknesses in an athlete's fitness, encouraging people to train all-round. When performing a gymnastics WOD, it is important to maintain good technique and execution, as many moves can be complex and risk injury if not done correctly.
AMRAP Gymnastics CrossFit Workouts
Have a go at these AMRAP gymnastic CrossFit workouts to test your abilities.
WOD 1 – Handstand Push Up
20 min AMRAP
5 Handstand Push-Ups
10 Alternating Pistols
15 Pull-Ups
Handstand push-ups crop up in a lot of workouts and, as daunting as they might seem at first, they are a great exercise for building impressive upper body and core strength, agility, coordination and power.
WOD 2 – Bar Muscle Up and Toes-to-Bar
25 min AMRAP
7 Muscle-Ups
11 Thrusters (155/105 lb)
14 Toes-to-Bar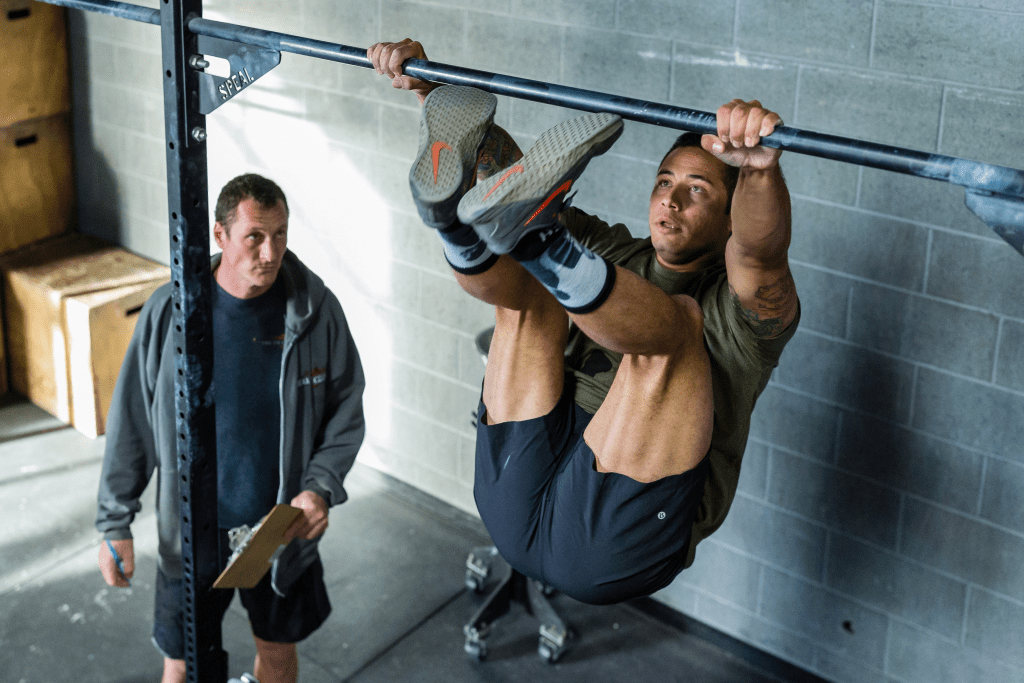 WOD 3 – Mary
20 min AMRAP
5 Handstand Push-Ups
10 Pistols (alternating legs)
15 Pull-Ups
As far as AMRAP gymnastics CrossFit workouts go, this one is a classic.
A pull up is one of the most basic, foundational gymnastics exercises around. They are the basis for movements CrossFitters should train to master, such as chest-to-bar and muscle ups, both with their kipping variations.
Pulling your body up is a motor skill. And to develop a motor skill you must practice it often.
WOD 4 – AMRAP Gymnastics CrossFit Workout
10 Minute AMRAP (Alternating Movements)
2 Pegboard
100ft Handstand Walk
Rest 5 min
10 Minute AMRAP (Alt. Movements)
7-5-3 Pull Up/Chest-To-Bar/Bar Muscle-up
50 Double Unders
Rest 5 min
10 Minute AMRAP (Alt. Movements)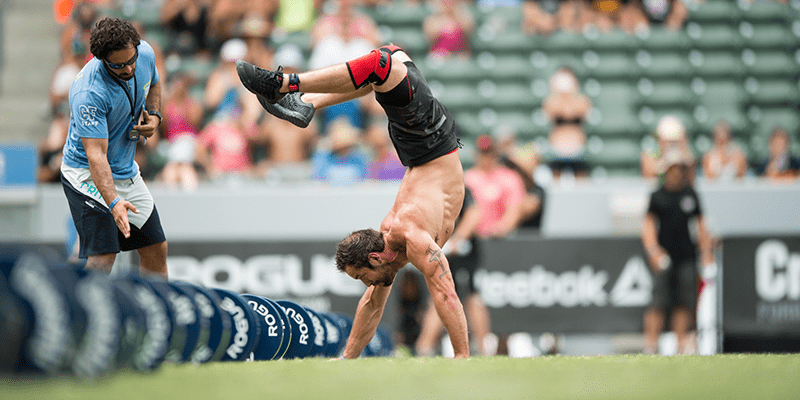 WOD 5 – Regionals 9.3
20 min AMRAP
250m Row
10 Burpees (8-foot target)
10 Ring Dips (shoulder below elbow)
This is a Regionals workout, so feel free to scale it appropriately.
WOD 6 – Ring Handstand Push Ups
AMRAP 5
4 Ring Handstand Push-Ups
10 Air Squats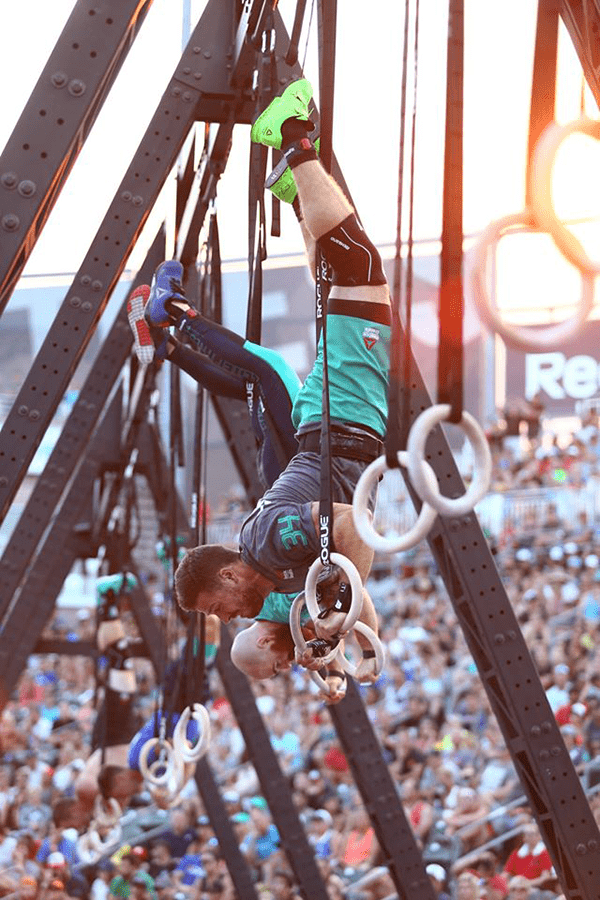 Ring handstand push-ups are of the most advanced gymnastic exercises there is in CrossFit. Because you're working on a moving, unstable surface, this gymnastics movement requires a good sense of balance, as well as a strong and stable core to keep you stable throughout the full range of motion.