CrossFit has released the floor plans for the 2022 Age-Group Quarterfinal and the Occupational Games.
As we saw happening with the individual and team divisions, athletes eligible for the age-group quarterfinals and the occupational games will have to perform 5 workouts. Although the events have not been revealed yet, here are the floor plans so you can get an idea of what to expect later.
* note: athletes who qualify for both the Age-Group Quarterfinal and Occupational Games will have the ability to participate in both competitions. Click here to find out more.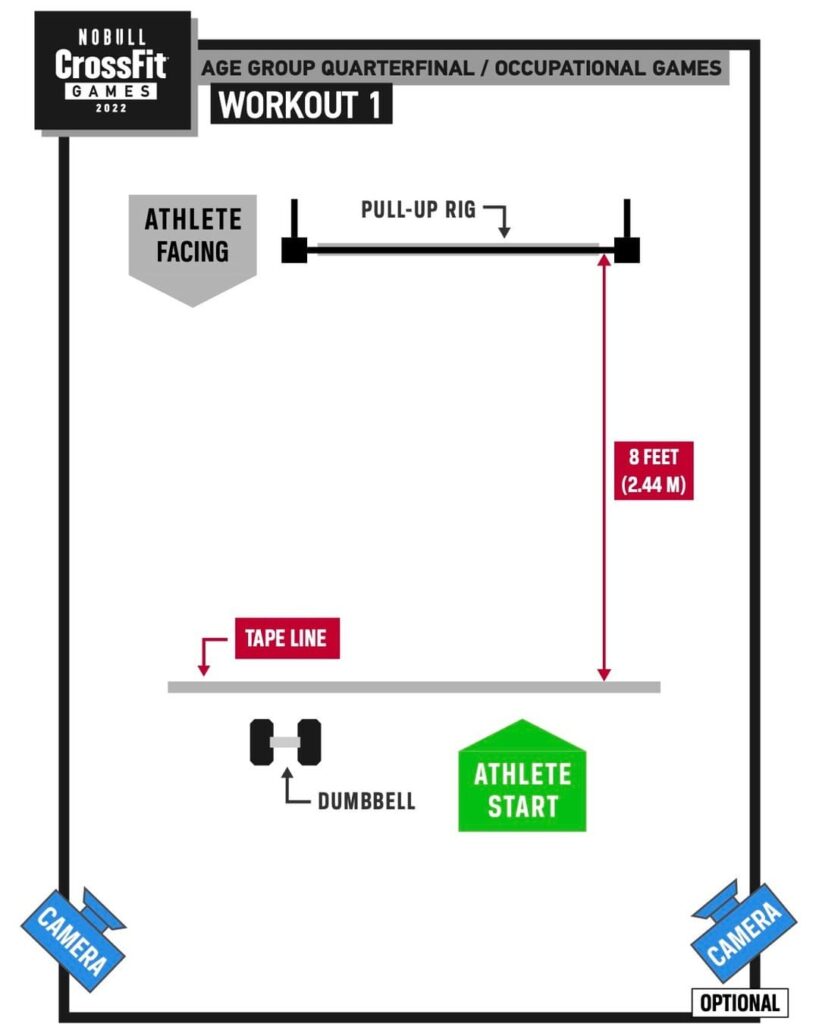 The Age-Group Quarterfinal and the Occupational Games will take place on April 21-24.
What Is The Age-Group Quarterfinal and Occupational Games
In the past, masters and teens athletes had to go through the Age-Group Online Qualifier which qualified the top athletes from the Open to the CrossFit Games. This has been modified.
Now, masters and teens will have to compete in virtual Quarterfinals and virtual Semifinals before the best athletes qualify for the Games.
The Occupational Games was first introduced last year. The competition is eligible for any of the following occupations:
Active-duty military
Military veterans
Law-enforcement officers
Firefighters
First responders (e.g., paramedics, emergency medical technicians)
Medical professionals (e.g., physicians, nurses)
Educators (e.g., professors, school teachers, tutors, school administrators)
College students
The top 10% of athletes in each of the aforementioned occupations will go through 5 workouts throughout the weekend in a friendly competition. The result will decide who will be crowned the fittest in their occupation.
To learn more about this competition, click here.
Read More: How to Host a CrossFit Competition