AMRAP dumbbell CrossFit workouts will test your endurance, pace, technique and overall fitness.
Whilst dumbbells have been used since the inception of CrossFit and had made a few appearances at the Games, it wasn't until the 2017 Open that they were put on the map for every CrossFit athlete.
Since then, they're included in regular programming at CrossFit Boxes around the world, and with good reason. Dumbbells are great tools to target a specific set of muscles in isolation and can be included in a huge range of exercises.
Dumbbells lend themselves to explosive training, so combining dumbbell exercises in an AMRAP format is sure to test your fitness. Because you usually control two independent pieces when training with dumbbells, movements become more complex than, for example, barbell exercises, and will challenge your coordination.
You have probably seen Games athletes smashing alternating dumbbell power snatches or single-arm dumbbell overhead lunges. It's impressive stuff, yet it requires a lot of training. Add these AMRAP dumbbell CrossFit workouts to your routine and boost your progress as an athlete.
AMRAP DUMBBELL CROSSFIT WORKOUTS
1. 15-MINUTE AMRAP
10 DB hang snatches (70/45lb)
20 burpees
2. 7-MINUTE AMRAP
8 toes-to-bar
8 DB thrusters (35/25lb)
12 DB walking lunges (35/25lb)
3. AMRAP DUMBBELL CROSSFIT WORKOUTS 3
7-minute AMRAP.
20 push ups
10 DB overhead squats (50/35lb)
A short workout that will probably leave your arms pumping and your heart racing. Overhead squats are a complicated movement to master that requires extensive shoulder mobility.
4. 20-MINUTE AMRAP
400m run
20 DB power cleans (2×50.35lb)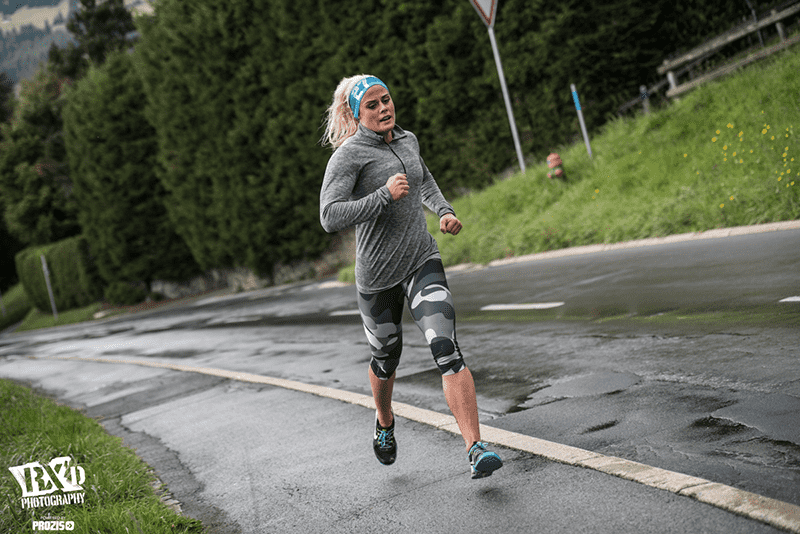 The time it takes you to complete the 400m run at the start and at the end of the AMRAP should not be too different. Make sure you pace yourself and make the most out of the whole workout, whilst still pushing hard every minute.
5. 12-MINUTE AMRAP
6 bar muscle-ups
6 dumbbell pistol squats (50/35lb)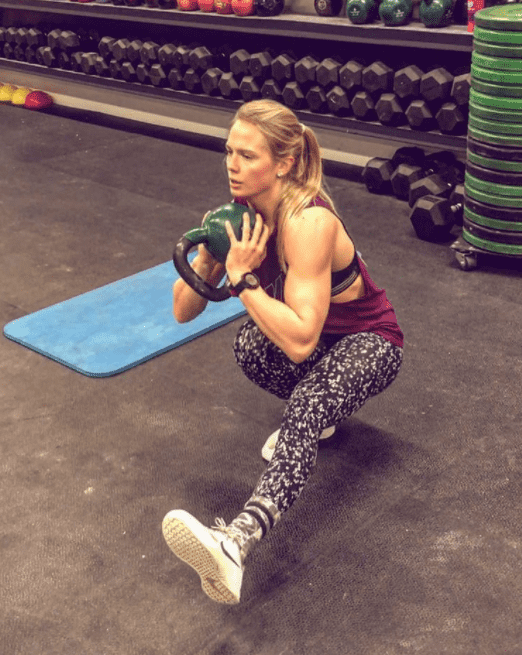 Even though this is not the longest of AMRAPs, you might want to consciously start slower than you would keep your form throughout. Your arms will be thankful for it halfway through.
6. 16-MINUTE AMRAP
16 DB snatches (35/25lb)
100 double unders
This workout's focus is on building endurance more than strength. Slightly on the longer side for AMRAP workouts, it'll be hard to catch a breath in between reps on this one, but you're sure to boost your stamina.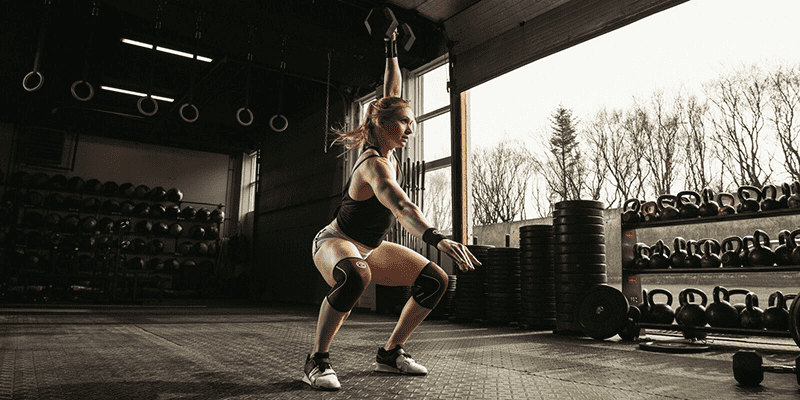 7. 6-MINUTE AMRAP
1-2-3-… dumbbell facing burpees
1-2-3-… dumbbell snatches (50/35lb)
Fast and dynamic, this workout is great fun – plus it's easy to keep count.
8. OPEN 17.2
2 rounds of:
50ft DB walking lunges (50/35lb)
16 toes-to-bar
8 DB power cleans (50/35lb)
Then, 2 rounds of:
50ft DB walking lunges (50/35lb)
16 bar muscle-ups
8 DB power cleans (50/35lb)