Oman's first Games athlete, Pasent Medhat, found CrossFit at the end of 2014 as she tried to escape the regular gym. Participating in the Open only a couple of months later, she found there were many skills she needed to learn.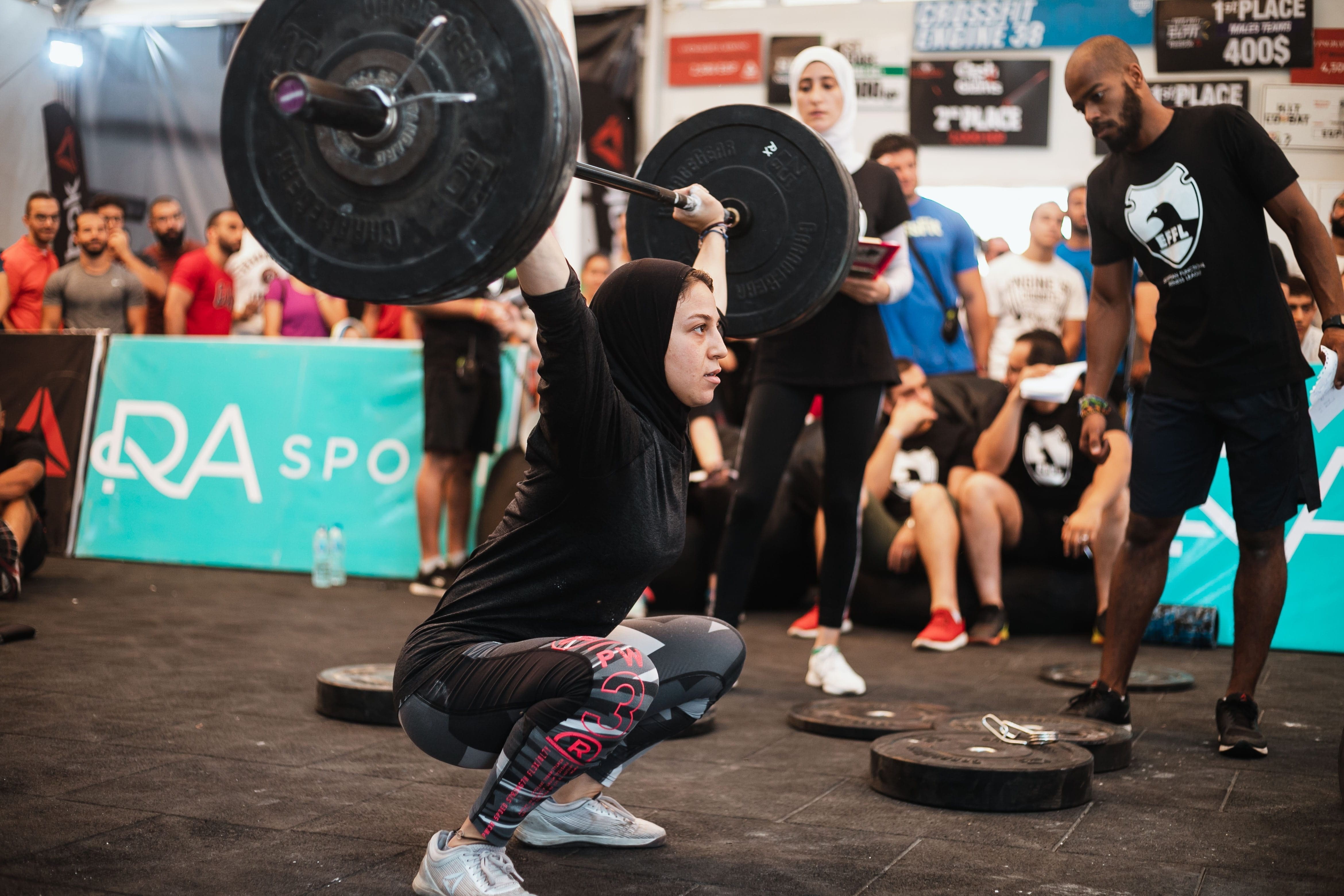 And so she did, going on to join the Open again in 2016 – she placed second in Egypt. She kept that position four years running until this year, where she became a National Champion. "Things were going in a great direction and I found that everything was interesting, and the competition is really fun!" she said about that time in 2016.
"It [competition] brings the best out of you throughout the upcoming year in terms of learning and training. During training you're looking forward to, what if I get muscle ups in 17.5?"
Once you have those skills the natural progression is to want more: "CrossFit keeps you wanting to learn something new; you get a muscle up, so you want five, you get a one metre handstand walk, now you want 10."
A POSITIVE IMAGE
The National Champion said the most significant thing about her going to the CrossFit Games is that she'll be "representing a girl from the Arab world that's gone a little further than we all thought would happen, [which means] people won't be scared to try, people won't be scared to give it a go, give it their all."
https://www.instagram.com/p/Byi1y1nnd3y/
The Omani athlete is based in Egypt, a country she moved to for her studies. With CrossFit's ruling changes this year and athletes required to register to the Open under their nationality instead of the country they reside in, Pasent became Oman's National Champion.
CrossFit only reached Oman around 2016 and, even though there are only five Boxes in the country, Pasent says they are very professional and the coaches incredibly knowledgeable. 14 Omani women participated in the Open which, according to Pasent, considering there were zero women participating in CrossFit in the country a few years ago, is a big progression.
https://www.instagram.com/p/BySwdyrH3rW/
"The ladies over there were not really into sport but now, if you join any Box, lots of Omani girls – and lots of other nationalities as well – are all confident doing CrossFit, doing all sorts of fitness in the Boxes with no issues at all.
"None of the girls were okay lifting weight and getting muscle and wanting to lift heavy, but CrossFit made us want to lift heavy and look muscular and be happy about it."
She said it was not very common for a girl in Oman to train in a mixed location with men and women all together, and now there are Boxes that provide sessions for ladies only so they can train freely. She thinks the change came in when people started training and found the benefits.
PREPARING FOR THE UNEXPECTED
"I never knew I need to ride a bike but it's so much fun! Going to the Games made me want to learn lots of new things that I didn't know how to do before," Pasent told me in an excited voice. She learnt how to ride a bike about two months ago.
Now that she's going to the Games, the athlete and CrossFit coach said the way she trains is more intense: "I've been training intense for the past four years but not this intense. Right now, I've been working with odd objects, handstand walks, bicycle, swimming, running outdoors. All those things that you don't get in the Open or the Regionals."
With a laugh, Pasent told me she loves everything that doesn't involve a bike, rowing or running.
https://www.instagram.com/p/Bx-wKVxHSfG/
If she could program a workout for this year's Games it'd be Fran, with bar muscle ups instead of pull ups.
FROM REGIONALS TO THE GAMES
"I've been planning to go watch the Games, but the plan has changed because I'm going to compete at the Games," Pasent said. She's most looking forward to being in the athletes' area with all the elite women she's been watching for the past years.
"Getting to be under the spotlight next to all those athletes is amazing."
Pasent is a CrossFit athlete, part-time coach and, with a joyful laugh, she welcomes the 'artist on the side' profession as well. She went to the Meridian Regionals last year with her team, CrossFit Engine 38, but unfortunately could only complete "half a workout".
https://www.instagram.com/p/Bvgr4PWhSy7/
The first event involved a relay of overhead squats and, sadly, one of her fellow team members dislocated her shoulder and the team was disqualified. Despite it, Pasent says it was still a great experience being there.
She said having two teams from Egypt qualify to Regionals last year says a lot about the country's progression within the sport. With a Sanctional in the country now in place, Pasent thinks the competition will bring athletes from around the world to Egypt and inspire local aspiring athletes to be there.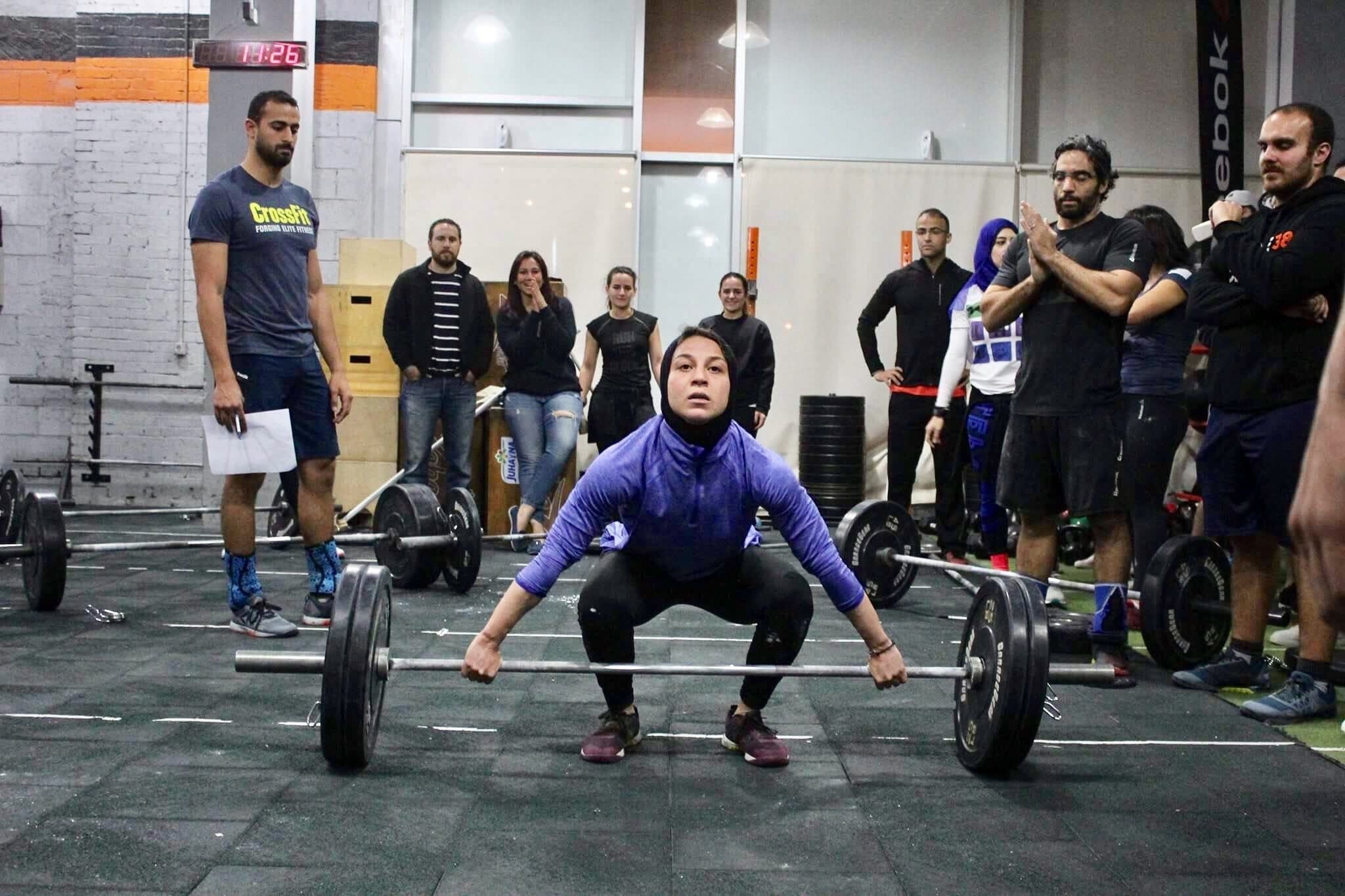 The ELFIT CrossFit Championship "has been a great competition since it started. It's been the greatest in the Middle East – until the Dubai CF championships came and took over – and now they're both CF Sanctioned events.
"Qualifying before was not very easy but manageable, but now as a Sanctioned event it's a whole new level.
"We're working our asses off to qualify next year," she half-joked.
https://www.instagram.com/p/Bs5B0KxBh4I/
Follow Pasent's journey on her Instagram: @pasentmedhat.