From beginner to elite athlete, these CrossFit AMRAP workouts will improve your overall fitness.
The acronym AMRAP sounds weird at first, but it's a simple concept and adds a new dimension to your usual training routine. Besides "as many reps as possible", it can also mean "as many rounds as possible".
An AMRAP workout works like this: You have a certain number of reps of each exercise to complete in every set before moving on to the next. Once you have completed all the sets you go back to the start and begin again. That counts as one round.
The aim is to perform either as many reps and rounds in the given time. Between the rounds, you can take little breaks but they shouldn't be too long, since time is limited. The aim is intensity. CrossFit AMRAPS workouts are scored by the number of reps and/or rounds you completed in the time frame.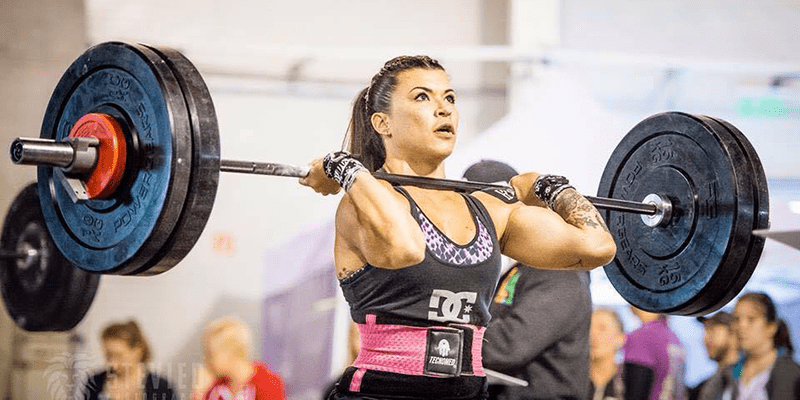 PERFECT FOR ATHLETES OF ALL LEVELS
No matter if you are a total beginner or an elite athlete, CrossFit AMRAP workouts will be challenging. If you need to do band-assisted Pull-Ups, or Press Ups on your knees instead, then do that. AMRAPs can be easily scaled to suit all abilities, the right attitude to give it all you have is the most important thing!
Most AMRAPS tend to be between 5 – 30 minutes long, but there are exceptions.
This kind of workout is very intense and time-efficient. It's individually challenging due to the possibility to create a personal plan for every skill level. You can integrate all kind of exercises and it presents a perfect mixture of strength and endurance training.
AMRAP IS A GREAT WAY TO:
Burn fat
Test your mental toughness
Improve your technique under pressure and fatigue
Build strength and conditioning
Increase your capacity for working well at a high heart rate
Testing your physical limits
Due to the high intensity, these workouts are exhausting. They are tough, but that makes them rewarding and useful. If you are new to the AMRAP style of workouts, take the time to think about the following tips.
TECHNIQUE TIPS: PACING
Think about your pacing. For longer AMRAPS, this is especially important. Be smart about how long the workout is, should your pace be the same for a 3 minute AMRAP and a 30 minute one? No, probably not. Work slightly harder than you think you can, and you will be surprised at what you are able to achieve.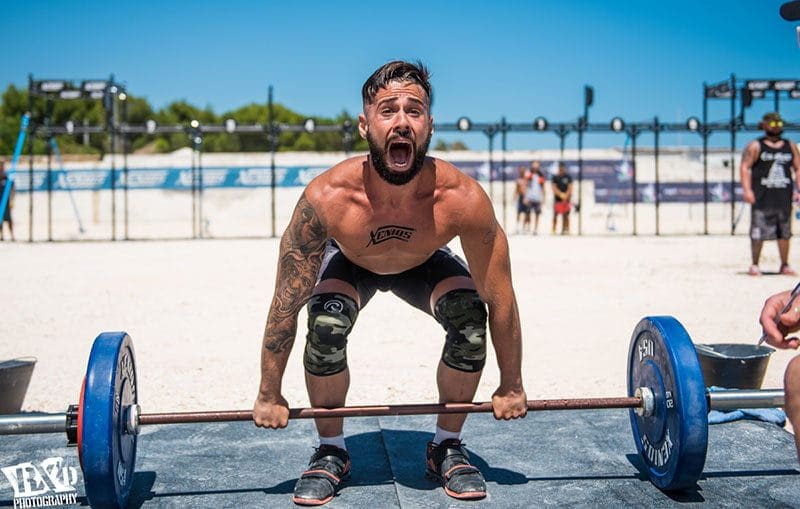 BREAKING UP SETS
If you know you have 10 rounds of 30 Wall Balls, but these aren't a strength of yours, then try breaking the sets down into smaller chunks of 10 or less. This will also help you psychologically to get through the workout at a good pace.
CONTROL YOUR BREATHING
This is exceptionally important! Concentrate on your breathing and make an effort to control and regulate your breaths. This will ensure that you don't burn out in the first 2 minutes, and create a rhythm that you can use for the rest of the AMRAP workout. Rich Froning is an excellent example of an athlete that does this well. For more tips on this, check out the article on his breathing techniques.
Pick one of the following 10 Workouts and give it a try. If you spot one you've tried before, then re-test yourself to see if your scores have improved.
Learn more about CrossFit AMRAP workouts and other acronyms by clicking here.
10 CrossFit AMRAP Workouts
10. BODYWEIGHT AMRAP
A deceptively simple workout to begin with. These are all bodyweight exercises, so you can try this one anywhere.
10 minutes
10 Push-ups
15 Air-squats
20 Crunches
9. CINDY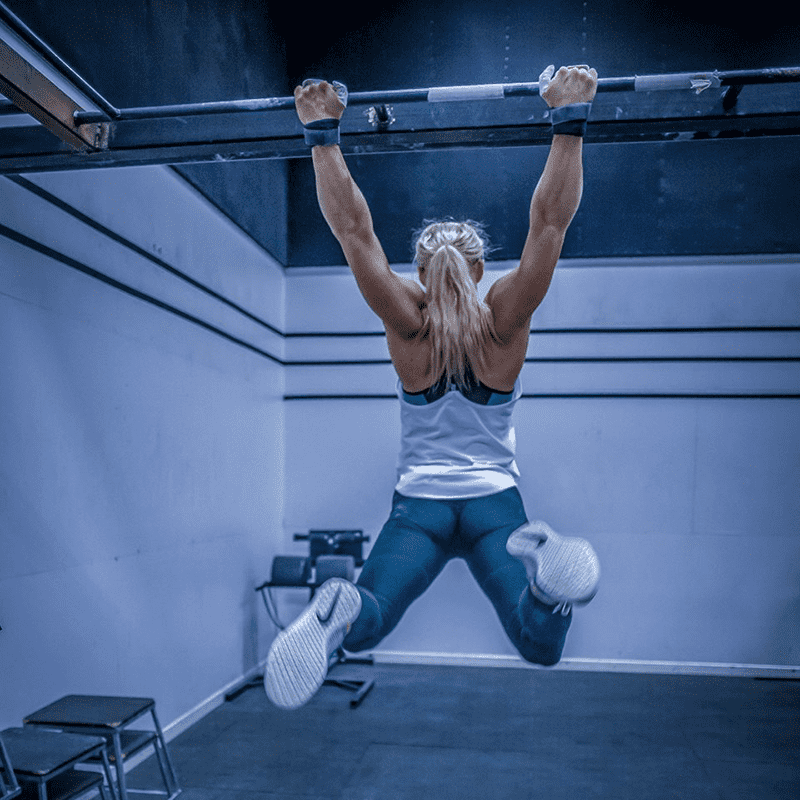 One of the infamous "CrossFit Girls" workouts, Cindy is a great test of strength endurance and mental fortitude.
20 minutes
5 Pull-ups
10 Push-ups
15 Air Squats
8. HERO WOD "DANNY"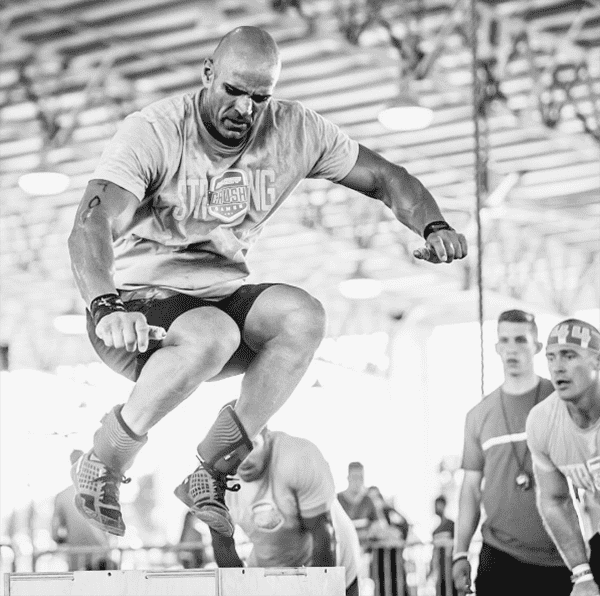 Hero Workout "Danny" is a great benchmark to use to test yourself. If you've never tried it before, give it a go and mark your score (the total number of reps) then try it again in 6 months and see if you have improved.
20 minutes
30 Box jumps
20 Push Press 35 / 52.5 kg
30 Pull-ups
7. TEN MINUTE AMRAP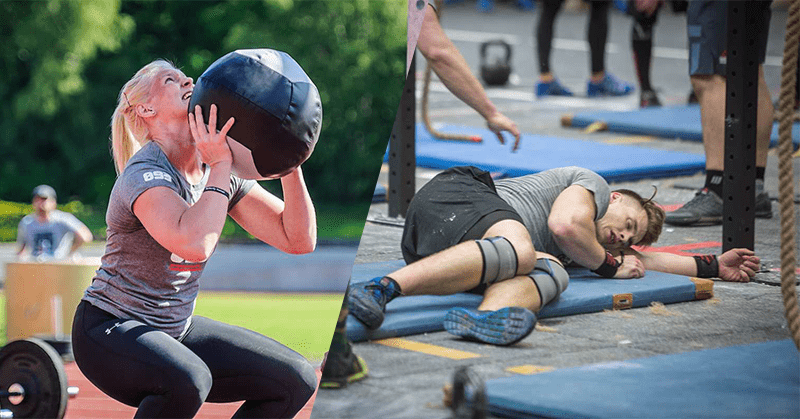 One to try if you want to test and develop strong lower body strength.
10 minutes
25 Mountain Climber
5 Squat Cleans (40 / 60 kg)
10 Wall Balls
6. SIMPLE AND DEADLY
This one is great for helping to increase your endurance.
5. CHRISTINA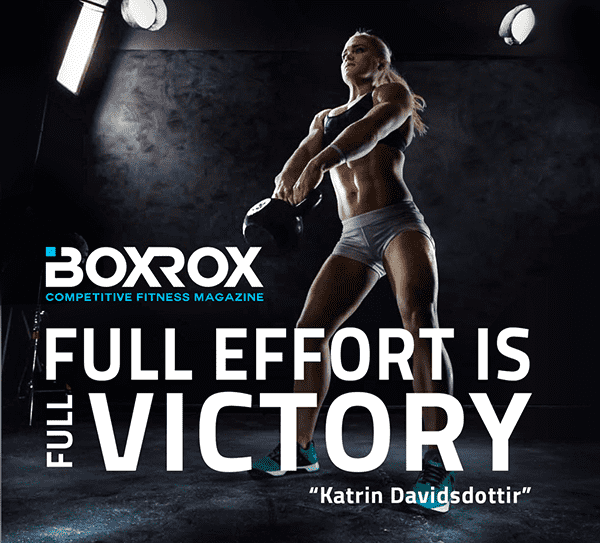 Christina combines endurance and strength training.
20 minutes
9 Pull-ups
9 Cleans
9 Kettlebell Swings
9 Toes-to-bar
9 Push Press
9 Burpees
4. JASON KHALIPA's AMRAP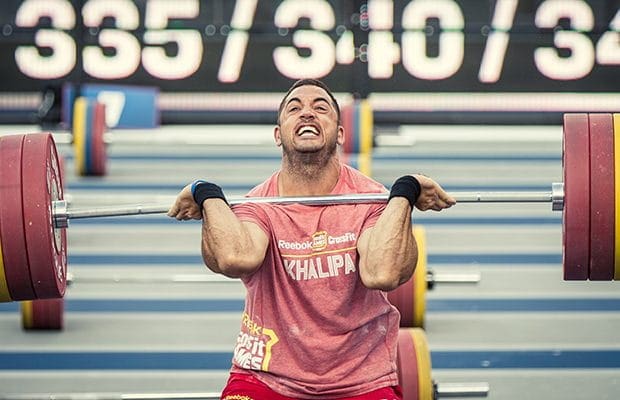 Crossfit icon Jason Khalipa created the following workout. Minimal and deadly:
20 minutes
15 Squats
15 Push-ups
15 Sit-ups
3. AN AMRAP FROM RICH FRONING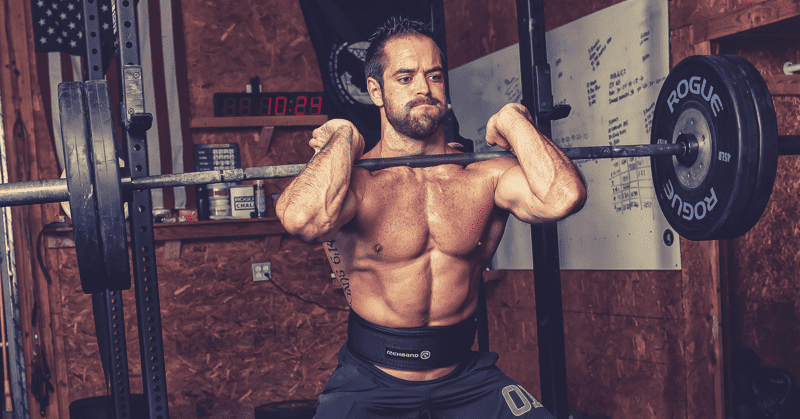 Rich Froning includes this AMRAP in his training:
7 minutes
9 Front-squats (50 / 80 kg)
7 Burpees
5 Shoulder to Overhead
2. ENDURANCE AMRAP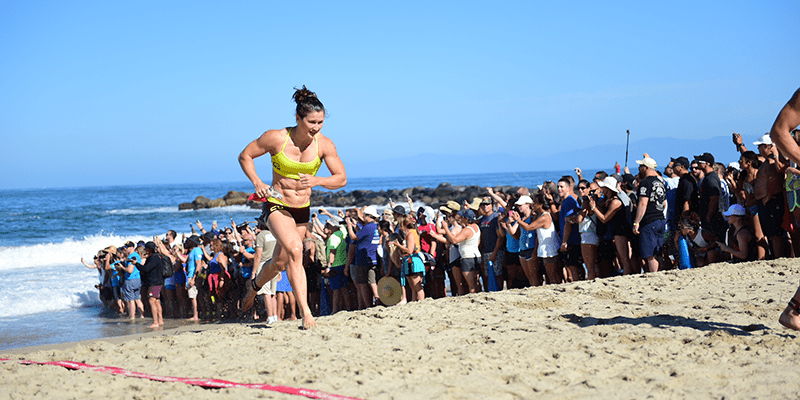 This one will get the lactic acid flowing but will help you to increase your speed under difficult conditions.
10m Sprint
5 Burpees
10m Sprint
1. CROSSFIT OPEN AMRAP WORKOUT 15.1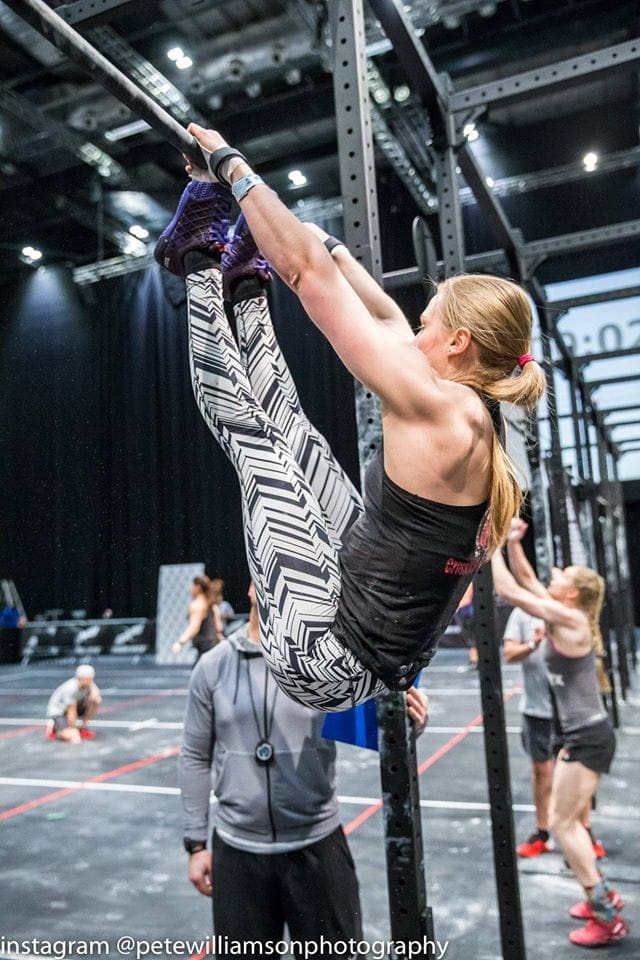 Try this Open workout from last year.
9 minute AMRAP
15 toes-to-bar
10 Deadlift 52.5 / 34 kg
5 Snatches 52.5 / 34 kg
When you perform these workouts, go as quickly as you can, but don't forget safety and proper form! Never sacrifice form for the sake of a quicker time.
AMRAP's are great to track your improvements over time, just write down how many repetitions or rounds you completed and watch your progression (hopefully) when you re-test workouts.
You can combine any exercises you want and experiment to find the perfect AMRAPs for you. They are intense workouts that can train your whole body if you put together the right exercises, and are a pillar of the Crossfit training methodology.
Now time to get back into the Box!