Since first taking up CrossFit at Santa Clara University, San Jose native Jason Khalipa spent nearly a decade carving out and defending his territory at the top of the sport. In 2008, he earned the title of "Fittest Man on Earth" at the CrossFit Games. And unlike many of his competitors at that event, Jason remained a major force at the Games year after year, with six Top 10 finishes in all—including 2nd overall in 2013 and 3rd in 2014. A switch to the Team Competition in 2015 produced a first place finish at the California Regionals with Team NorCal CrossFit.
When not competing as an athlete, Khalipa has made a huge impact through his work as a CrossFit coach, ambassador, and box owner. He runs NorCal CrossFit as well as several other major facilities on the west coast. Jason is married to his high school sweetheart Ashley and they have two children, Ava and Kaden.
So how can Jason Khalipa help you to become a better Crossfitter?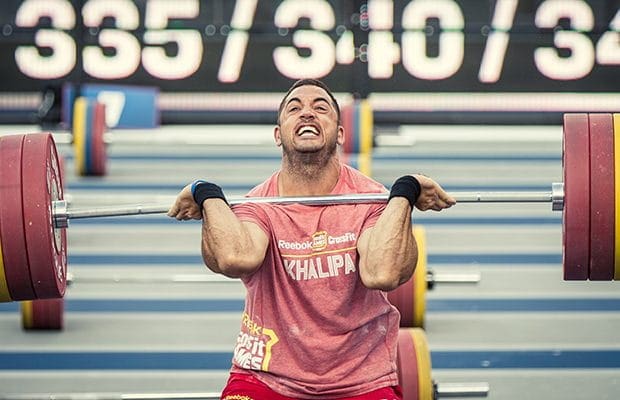 1. EXPECT THE UNEXPECTED
Listening to Jason Khalipa talk about preparing for the CrossFit Games, it's hard not to imagine he's just describing the Hunger Games movies: "I know the Regionals happen in an arena, so there probably won't be a swim. But for the Games, though they happen at the Home Depot Center, they'll often take us off-site. So anything can happen there."
The Games themselves are basically weaponized CrossFit workouts that the competitors don't learn about until shortly before the event. You can end up rowing an actual boat, or doing circuits of long runs peppered with push-ups and pull-ups, or having to walk on your hands for 100 feet.
If the first event is a 10K, then of course a runner is going to win. But if you do one event after another, the specialized athlete eventually finds their weakness. If you're great at something, you probably have a deficiency somewhere else. So you don't want a four-minute mile—you want a five-minute mile and to be able to squat 500 pounds.
2. LOOK AT EVERYTHING IN LIFE AS AN AMRAP
"That's the way I like to look at it. People who understand CrossFit, they think AMRAP—as many reps as possible. You're in the middle of an AMRAP and your phone goes off. Are you going to answer it? Hell no. If I'm at work, answering e-mails or on calls, that's what I'm doing. I'm not doing anything but [that]. If I'm home with my daughter, that's what I'm doing. So, no: My phone is put aside and I'm AMRAP'ing it."
That's the advice Khalipa would give anyone trying to shoehorn serious training into a busy work/life schedule. It's the same approach the former CrossFit champion is taking as he prepares for his competitions.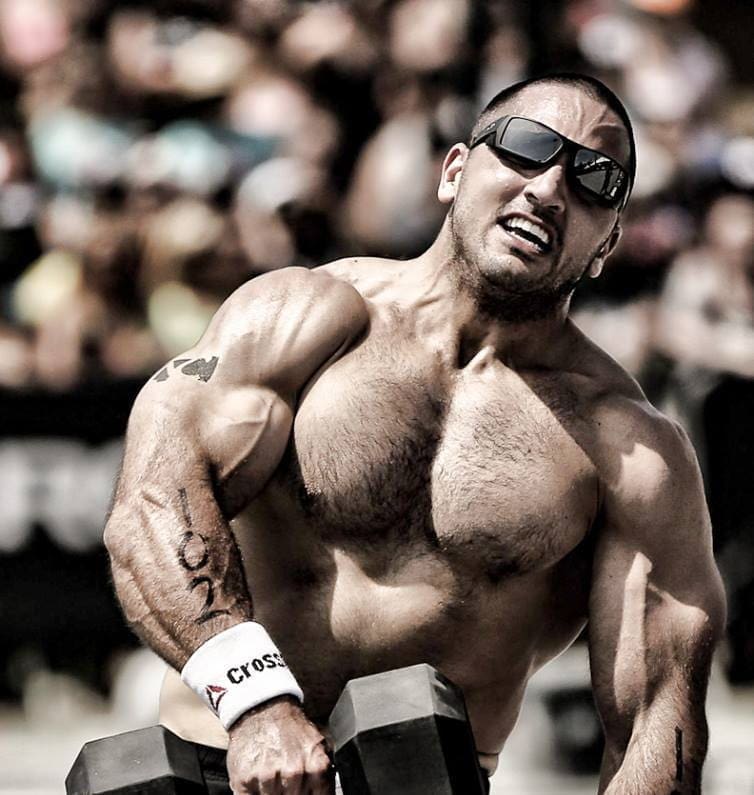 3. NUTRITION, NUTRITION, NUTRITION! ALWAYS LOOK AT WHAT YOU'RE EATING
Most of the time, when plateaus occur, it has to do with nutrition. When it comes to weight loss or weight gain, Khalipa tells people to start by looking at what they're eating. In terms of fitness, however, most people just don't plateau. CrossFit is so varied that you're hitting the body in so many different ways that, generally speaking, people are always progressing.
Khalipa suggests Meat, vegetables and nuts. Really simple food. If it comes in a box and has a ton of different ingredients in it, he probably won't be eating it.
He typically doesn't eat huge meals, just moderate snacks. Throughout the day he tries to maintain a state of not really being hungry, and never feeling too full. Just satisfied. This way, he can work out throughout the day and it's not a big deal. At night he eats a bigger dinner. In general, something more along the line of Paleo principles, mainly meat and a good blend of vegetables.
A typical day for Jason looks like this:
Breakfast
Scrambled eggs with spinach and tomatoes, avocado
Coffee with whole milk, to cut down sugar
Lunch
Salad with grilled shrimp and balsamic dressing
Dinner
Fish tacos with almond-flour tortillas, brussels sprouts with bacon
4. DO MORE YOGA
"Instead of rushing through stretches after a workout when you're not really focused, in yoga, you're spending a full hour focusing on your breathing, your mobility and just relaxing. I'll go once or twice a week, minimum."
Work hard in everything that you do
5 JASON KHALIPA: "USE LESS WEIGHT"
The guys at the CrossFit Games make Deadlifting 400 pounds look effortless. Why? Because they've done it a thousand times with a quarter of that weight.
"For any exercise, you have to first perfect your technique and movement, then increase the load."
Sometimes going back to just the barbell for a set is the smartest thing you can do.