Check out everything you need to know about CrossFit Open Workout 20.3
With one day to go before the final workout of the 2021 CrossFit Open, CrossFit's General Manager of Sport Dave Castro has shared his final workout clue for 21.3 over on his Instagram account.
As usual, we can't glean very much from this nugget of insight, but it's always fun to try and work out what exactly what kind of workout we can expect. Much like his clues for 21.1 and 21.2, it's yet another head scratcher…
View this post on Instagram
So far some of the most popular theories include one from @thesauce365 who ponders "ICE, 3 letters=triplet I=inverted (hspu) c=cleans e=extra doughnuts after finishing," or @ssg_crossfade who thinks we might all need an ice bath after we're done. Another good idea comes from @furyphotography who thinks 21.3 could be "Fran" — because she's cold as ice.
Dave Castro's workout clues are an infamous part of the CrossFit Open, even if they don't make a huge amount sense.
Where to Watch Open Workout 21.3: Sibling Rivalry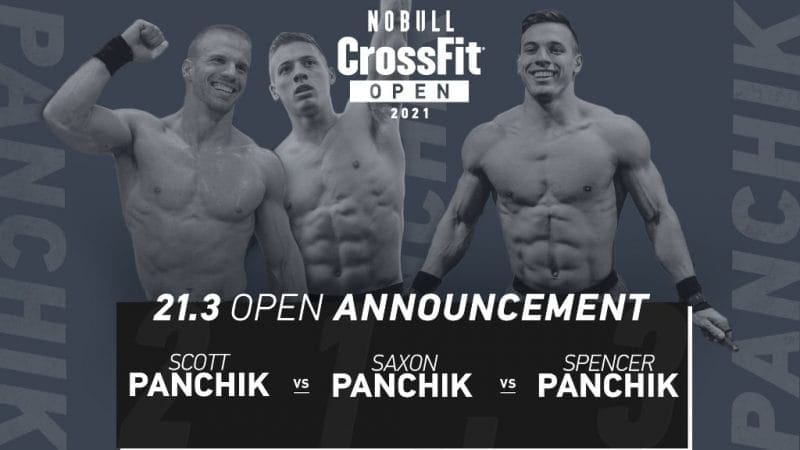 Source: Courtesy of CrossFit Inc.
Where to watch: you can stream the 2021 CrossFit Open live announcements from the CrossFit Games website, as well as CrossFit's Facebook page, YouTube channel and Twitch.
crossfit.com

CrossFit's Facebook

CrossFit's YouTube

CrossFit's Twitch
When: Thursday March 25 at 12pm (PT)
Watch CrossFit Open Workout 21.3 Live Announcement in Your Time Zone
As soon as Open Workout 21.3 is announced, eight-time CrossFit Games vet Scott will take on twin brothers Saxon and Spencer in a Panchik vs. Panchik vs. Panchik match-up!