A CrossFit Open 21.2 workout clue has been posted by Dave Castro this Thursday. As usual, the clue is as enigmatic as it can be.
View this post on Instagram
CrossFit Open clues released by Dave Castro are a fun and infamous part of the preparation for each new workout.
Athletes around to world try to guess what the workout can possibly be. Here are a few suggestions from comments on Dave Castro's post.
"Burpee box jump overs and dumbbell snatches".
"I'm going to guess something in a chipper format with gymnastics. Maybe along the lines of 20.5. For time (20:00 cap): 100 burpee box jump-overs, 24/20″; 60 toes-to-bar; 40 bar muscle-up".
"Awesome. Foam rolling for time".
And you? What do you think 21.2 workout clue can mean?
CrossFit Open Workout 21.2 Announcement
CrossFit Open workout 21.2 will be announced by Dave Castro and, immediately after, Justin Medeiros and Samuel Kwant will take onto the floor and complete the workout side by side.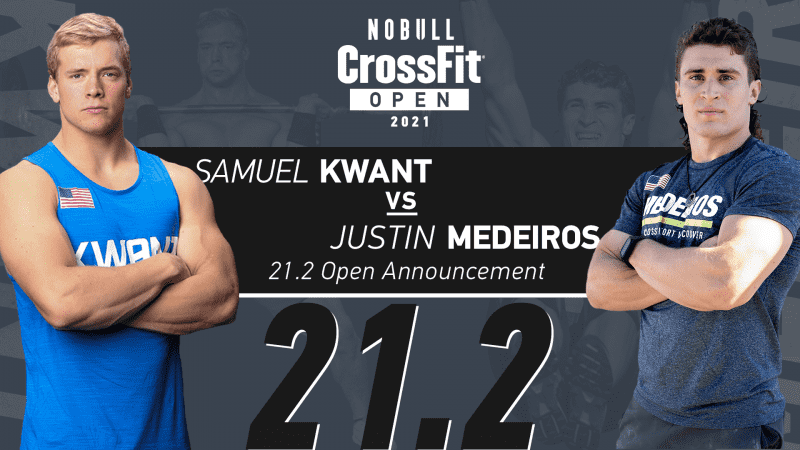 Source: Courtesy of CrossFit Inc.
Where to watch: you can stream the 2021 CrossFit Open live announcements from the CrossFit Games website, as well as CrossFit's Facebook page, YouTube channel, and Twitch.
When: Thursday March 18 at 5pm (PT)
Watch CrossFit Open Workout 21.2 Matchup in Your Time Zone
CrossFit Open workout matchup 21.2 has been titled "Youth vs Experience" with Justin Medeiros competing head-to-head with Samuel Kwant. Both athletes finished third and second, respectively, in last year's CrossFit Games.
The 2021 CrossFit Open runs March 11-29.