Alex Kotoulas is a CrossFit athlete from Greece who sits first place in 2021 CrossFit Open leaderboard after workout 21.2 (unofficial). He is close to qualifying for the CrossFit Games for the first time.
CrossFit has made a few changes to its competition rulebook regarding qualification to the Games for the 2021 season. Following the Open, the top 10% of individual athletes will qualify for the Quarterfinals. The Quarterfinals are an online qualifying event spanning one weekend following the Open.
Read more: CrossFit National Champions to Be Determined Differently for 2021
Alex Kotoulas Stats:
Nationality: Greece
Age: 27
Height: 170 cm
Weight: 78 kg
View this post on Instagram
CrossFit Open History
| | | |
| --- | --- | --- |
| YEAR | OVERALL RANK (WORLDWIDE) | OVERALL RANK (BY COUNTRY) |
| 2020 | 53rd | 3rd |
| 2019 | 42nd | 2nd |
| 2018 | 206th | 2nd |
| 2017 | 233rd | 2nd |
| 2016 | 1292nd | 2nd |
The athlete has also participated in CrossFit Regionals once, in 2018, where he finished 19th overall.
Although Alex Kotoulas has never qualified for the CrossFit Games, he has participated on the Sanctionals circuit in the past two seasons. He competed in the Dubai CrossFit Championship twice, winning event 2 in 2019, and finished 6th at the French Throwdown in the same year.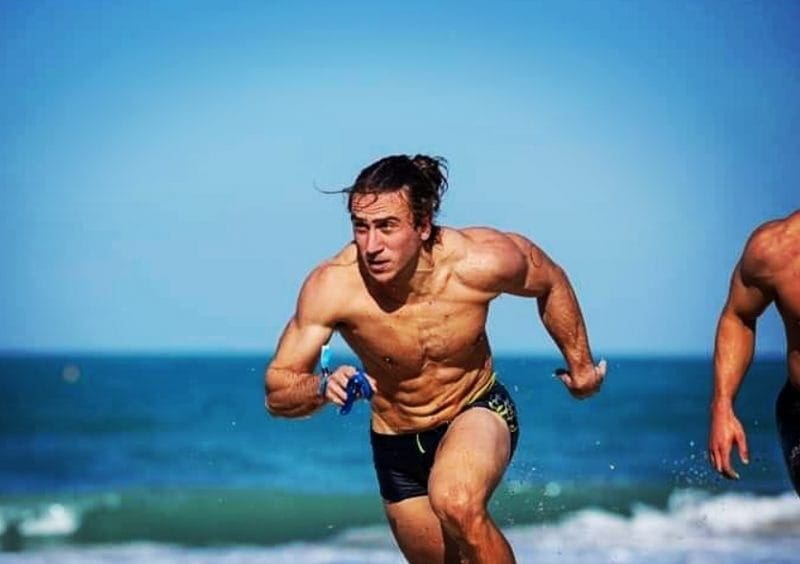 Source: Alex Kotoulas
Alex Kotoulas CrossFit Open Workouts
The Greek athlete showed incredible endurance during the Dubai CrossFit Championship and his strengths paid off on CrossFit Open workout 21.2. He finished the series of dumbbell snatches and burpees in 9:09, being the 5th fastest in that workout overall.
21.1 workout demanded upper body strength due to the increasing number of wall walks required. The athlete from Greece managed to finish the workout in 12:05, the 24th fastest overall.
After week two of CrossFit Open, Alex Kotoulas sits in first place worldwide in the men's division with 29 points. Second place is Canadian Jeffrey Adler with 30 points, followed by Noah Ohlsen with 33 points.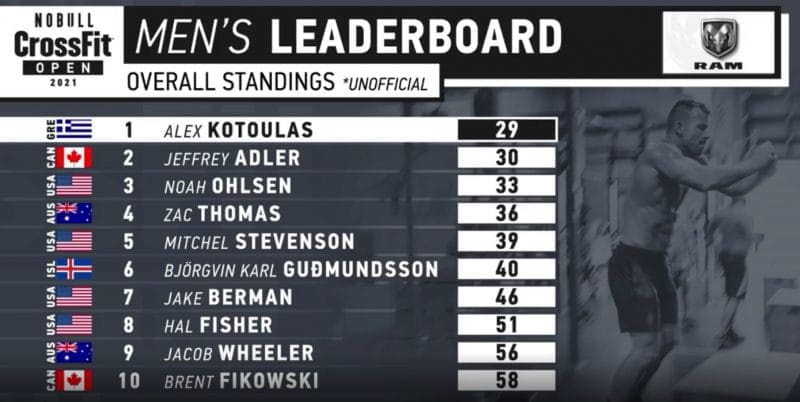 Source: Courtesy of CrossFit Inc.