Individual athletes at the CrossFit Games faced further cuts after Event 10. The fields were cut last night for the first time.
Event 10 was a couplet of running and toes to bar and saw athletes near the top and bottom of the leaderboard lead at various points.
Individual's fields have now gone from 30 to 20 – this was the final set of cuts for men and women this weekend.
How to Watch the 2021 CrossFit Games: Best Livestream, Times, Dates and Full Details from your Time Zone
Which Individual Athletes Are Out of the CrossFit Games?
Chandler Smith (513)
Jay Crouch (498)
Samuel Cournoyer (479)
Alexandre Caron (426)
Uldis Upenieks (422)
Jason Smith (419)
Brandon Luckett (383)
Timothy Paulson (326)
Luka Dukic (312)
Zach Watts (280)
Chandler Smith missed out on the top 20 by one point.
Find out which women got cut in the second round at the CrossFit Games.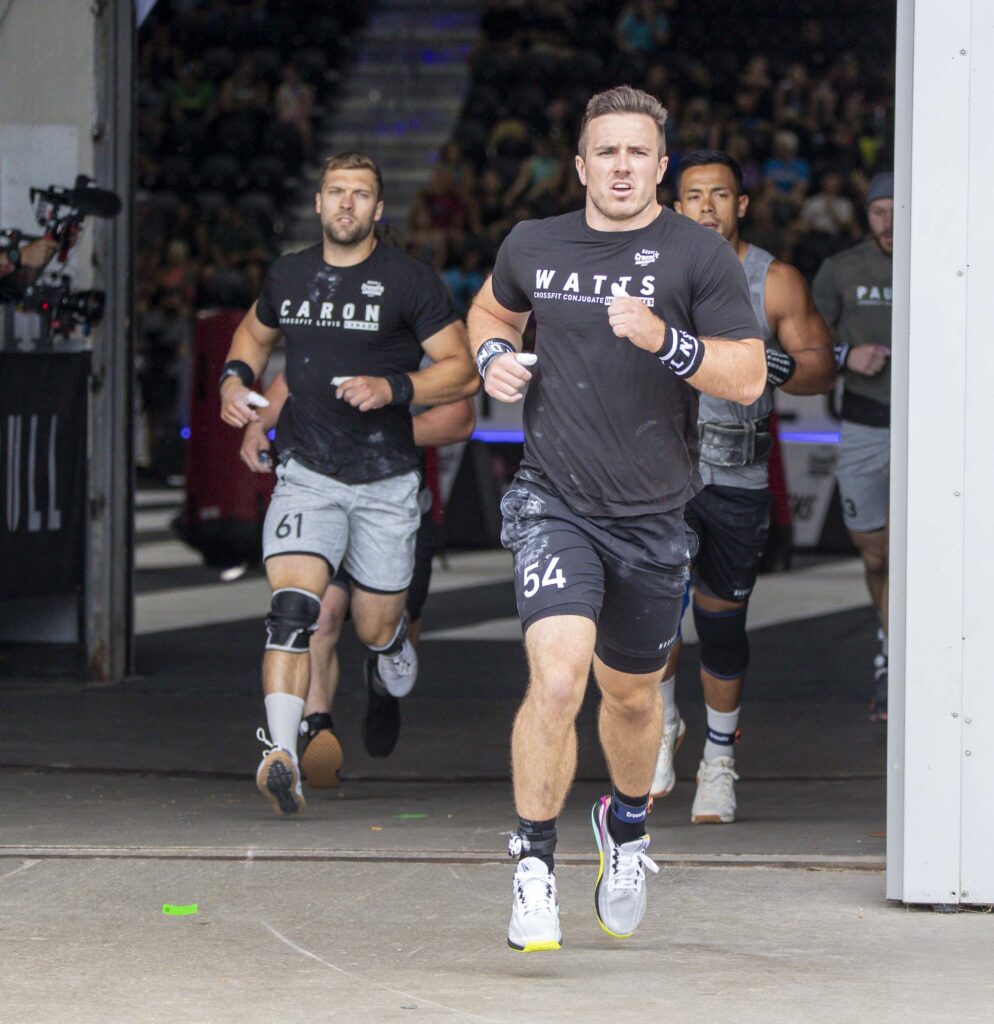 Individual Event 10 was:
For time:
30 toes-to-bars
1.5-mile run
30 toes-to-bars
1.5-mile run
30 toes-to-bars
Time cap: 27 min.
CUT TO 20 ATHLETES
Previous CrossFit Games cuts
The following athletes were cut after Individual Event 9 at the 2021 CrossFit Games:
Individual Men
Colten Mertens
Augustin Richelme
Giorgos Karavis
Rogelio Gamboa
Individual Women
Sasha Nievas
Michelle Basnett
Caroline Conners
Seungyeon Choi
The field was meant to go from 40 to 30, however, an unprecedented amount of athlete withdrawals from competition meant it was only four athletes leaving the field.
On the men's individual side,  Stas Solodov and Roman Khrennikov were unable to make it to Madison, while Aleksandar Ilin, Sam Steward, Seam Sweeney and Adrian Mundwiler all medically withdrew from the competition.
The female field started without Bethany Shadburne and Kari Pearce, both of whom tested positive for COVID-19,  Svetlana Kubyshkina who was unable to make it to Madison, and Larissa Cunha who failed a pre-competition drug test. Their field was later further reduced with Kara Saunders and Dani Speegle medically withdrawing from the competition.