Larissa Cunha, Brazil's Fittest Woman and winner of the Brazil CrossFit Challenge Semifinal, travelled to Madison, but will not compete in 2021 CrossFit Games. She provided a urine sample that contained Ostarine, a banned substance.
CrossFit Inc. has officially announced that Larissa Cunha is officially disqualified after being in violation of the Drug Testing Policy. She "is ineligible for competition at the 2021 CrossFit Games," a press statement reported.
Larissa Cunha, however, is appealing the case and it is uncertain at this point if she will face a regular four-year ban from CrossFit competitions due to this breach of drug policy.
Earlier in March, Larissa Cunha revealed on Dave Castro's post that she went through CrossFit's testing policy and her results came out negative. "We had other negative tests that were not disclosed including mine," she wrote.
The Brazilian athlete made a 7-minute video to explain what could have possibly happened for Ostarine to appear in her drug tests. "I didn't even know what was Ostarine," she said. "I never took any kind of supplements that could help my performance somehow in any way that was not honest."
Larissa Cunha stayed in Mexico for two weeks prior to flying to Madison due to the pandemic. While in the United States, she did the prescribed drug tests to compete in this year's CrossFit Games.
"I received an email from CrossFit claiming that my doping test had failed. That they found a substance in my test that is Ostarine."
She asked for a second sample to be taken from her, and those results also came positive for Ostarine. "From now on we are going to find out how to prove my innocence. Truth will come up and we will find a solution," she wrote.
Larissa also believes that the substance could have been contaminated in other supplements that she is taking and that are legal.
What is Ostarine?
According to USADA, Ostarine is "prohibited at all under the S1 Anabolic Agent category of the WADA Prohibited List."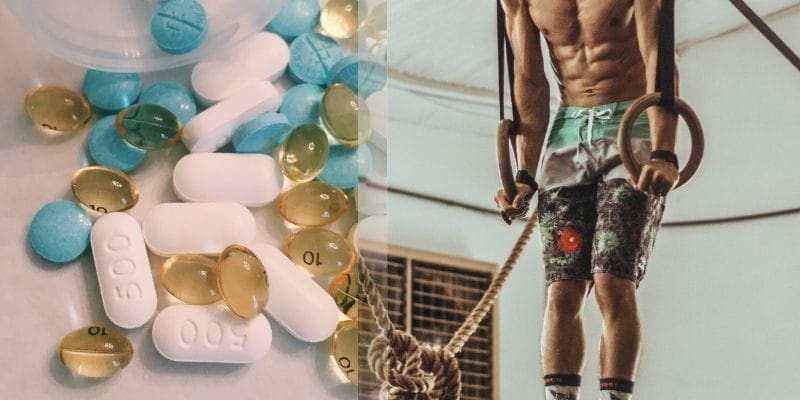 Ostarine is currently being investigated to treat a variety of muscle wasting diseases, such as osteoporosis and cancer, and is part of a class of drugs called selective androgen receptor modulators (SARMs). It can be used for involuntary weight loss in people who are very ill, but also as an athletic performance pill.
Larrisa Cunha Faces CrossFit Ban and Games Disqualification
A breach of drug policy is treated seriously by CrossFit Inc. The usual sanction is a 4-year ban from CrossFit competitions starting the day the illegal drug was first signalled.
This year a number of athletes have breached CrossFit's drug policy: Janelle Stites from team On Track, Deshawn Smith from Team Invictus Unconquerable, Katie Christian from team MoveFastLiftHeavy, and Ray and Ashleigh Fleser from team Ocean State's Finest.
Larissa Cunha is appealing the case.