BOSTON, Mass. – Reebok introduces the Nano 6000, a first-of-
its-kind Nano training shoe featuring design inspiration from the Reebok archives.
The Nano 6000 fuses Reebok's iconic lifestyle design heritage with its leading positioning in the current fitness footwear space, creating the ultimate training shoe for in-and-out of the
gym style.
The Reebok Nano 6000
"The Nano 6000 was born out of the simple idea to marry two of Reebok's most well-
known franchises: our iconic lifestyle offerings and the Nano training shoe," says Tal Short, Reebok Senior Product Manager. "As performance and lifestyle worlds continue to combine, we created the Nano 6000 to offer athletes of all kinds a product that looks great on the streets, but still performs well in the gym."
Paying homage to the beloved Reebok GL 6000 that debuted nearly 40 years ago, the Nano 6000's Flexweave Knit Upper design features iconic tri-colored blocking, with toe cap and forefoot overlays to create a versatile lifestyle look while still durable and breathable.
Remaining focused on performance and the training demands of athletes, the Nano 6000's midsole and outsole feature the key attributes of Reebok's latest and award-winning Nano X2.
Including Floatride Energy Foam for lightweight, responsive cushioning and a durable rubber outsole and supportive heel clip.
On June 16th, The Nano 6000 will be available for $135 in unisex sizing on Reebok.com
and select retailers worldwide.
Colourways include:
Digital Blue/Grey
Grey/Black
Red/Navy
Pink/Grey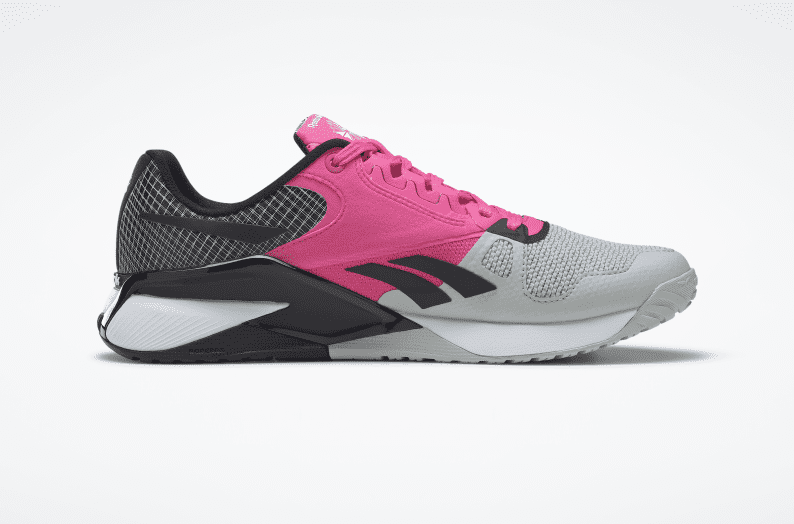 Full assortment to vary per market.
To learn more on Reebok's Nano franchise please visit: Reebok.com/Nano
About Reebok Design Group:
Reebok Design Group (RDG) is the global brand hub of design, development, innovation, marketing and creative services for Reebok footwear and apparel. As the central source of the brand's creative vision, RDG provides ongoing support and expertise to Reebok's network of strategic partners around the world.
RDG champions Reebok's storied heritage, ethos and DNA to authentically deliver a unified brand directive and consumer experience globally. A division of SPARC Group, RDG is headquartered in Boston, MA.
For more information, visit Reebok.com or, for the latest news at News.Reebok.com.