The Good Dudes are Rich Froning, Josh Bridges and Dan Bailey. 3 Crossfitters that have been in the game a long time and hold many CrossFit Games medals, Regionals victories and Event wins between them. They often train together, having a good time, pushing each other to the limit and showing just why community lies at the heart of the CrossFit community. Be a good dude and get involved with these WODs.
https://www.instagram.com/p/BJa4cGEDRf9/?taken-by=gooddudesinc&hl=en
1. WORKOUT FROM DAN BAILEY
Check out Dan commenting on his own performance during the WOD (where he should have sped up, slowed down or changed tactics) and use his tips to improve your own attempt.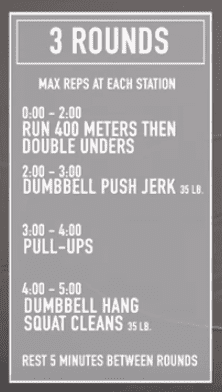 Source: CrossFit Inc
2. DOUBLE AMRAP FROM RICH FRONING
Following the pattern of 2-4-6-8, etc. reps, complete as many reps as possible in 7 minutes of:
225-lb. deadlifts
Strict handstand push-ups
–