Body transformations are always incredible to see. It is even crazier when you know how the person looks like now, but now how it was before. Check out these top CrossFit superstars before they were famous.
1. SAM BRIGGS
Year
Division
Games
Regionals
Open
2010[4]
Individual
19th
2nd (Europe)
—
2011
4th[3]
2nd (Europe)[2]
3rd[15]
2012
Did not compete due to injury
2013[2]
1st
1st (Europe)
1st
2014[2]
—
4th (Europe)
1st
2015[2]
4th
2nd* (Atlantic)
82nd*
2016[2]
4th
4th (Meridian)
2nd
2017[2]
Individual
9th
2nd (Meridian)
12th
Masters (35–39)
DNP
1st (online qualifier)
1st
2018[2]
Individual
—
DNP*
29th
Masters (35–39)
2nd
2nd (online qualifier)
1st
Year
Division
Games
Qualifier
Open
2019[2]
Individual
18th
1st (Dubai)
1st (Australian)
22nd (world)
1st (United Kingdom)
Masters (35–39)
—
—
1st
2020[2]
Individual
5th (Filthy 150)
3rd (Dubai)
135th (world)
6th (United Kingdom)
Team
(Team WIT)
—
3rd (WZA)[16]
—
Masters (35–39)
—
—
9th
The former CrossFit Games® winner trains with ferocity and intelligence and is known for her unstoppable engine.
"When the workout gets tough what do you tell yourself to keep picking that barbell back up? I try not to think about the rest of the workout rather just the movement in hand … counting the reps in my head keeps my focus … and remembering to breathe ?"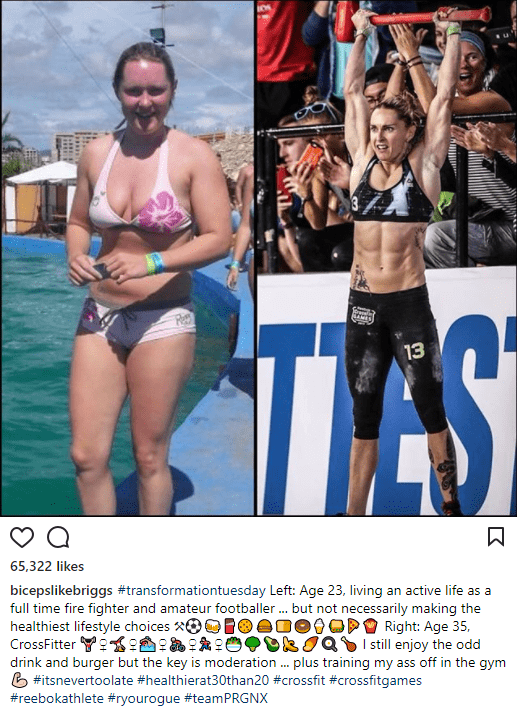 2. SARA SIGMUNDSDOTTIR
Sara Sigmundsdottir is an incredibly well rounded athlete, known for her toughness, strength, technical skill with a barbell and friendly and outgoing personality.
OPEN RESULTS
| YEAR | DIVISION | OVERALL RANK (WORLDWIDE) | OVERALL RANK (BY COUNTRY) |
| --- | --- | --- | --- |
| 2020 | Women | 1st | 1st Iceland |
| 2019 | Women | 1st | 1st Iceland |
| 2018 | Women | 21st | 2nd Iceland |
| 2017 | Women | 1st | 1st United States |
| 2016 | Individual Women | 4th | 1st Iceland |
| 2015 | Individual Women | 3rd | 2nd Iceland |
| 2014 | Individual Women | 75th | — |
| 2013 | Individual Women | 427th | — |
Here she is before she started the sport of fitness…
Sara on Stage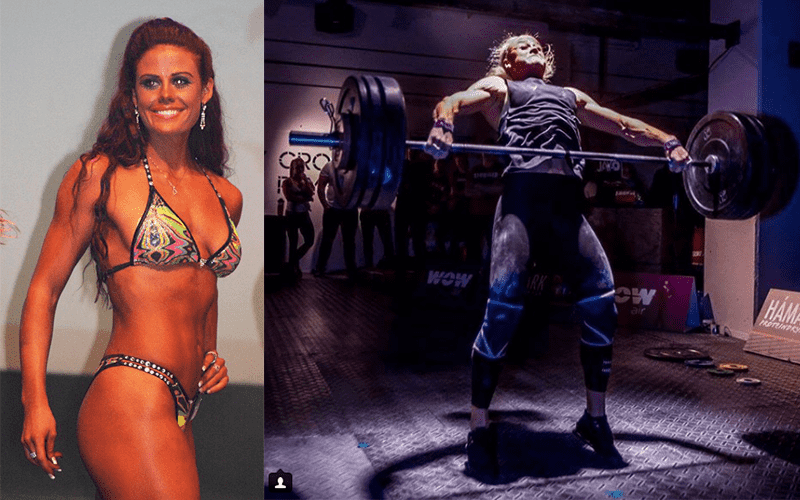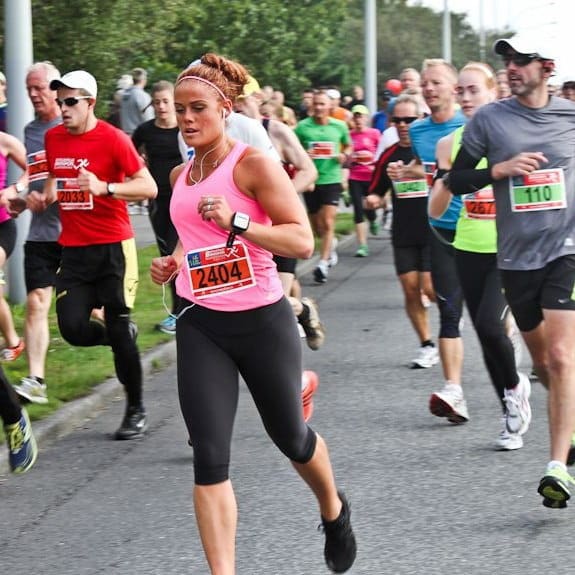 Check out Mat Fraser…
3. MAT FRASER – TOP CROSSFIT SUPERSTARS
Mat Fraser is a legend when it comes to CrossFit, but here is an archive photograph of him competing as a young weightlifter.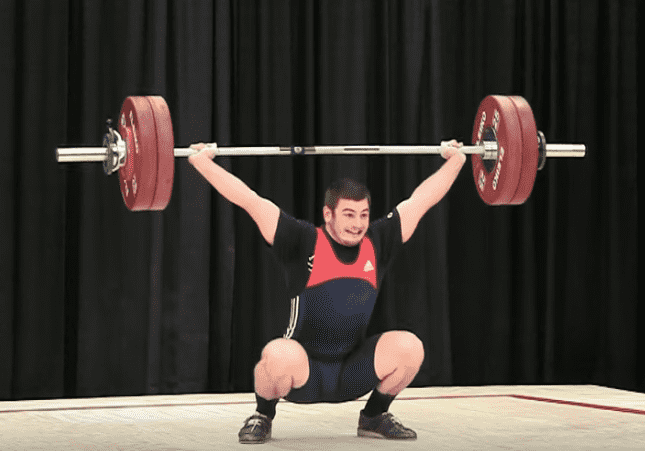 Mat Fraser has a formidable background of strength and weightlifting.
He was 13 years old when he won his first national title in weightlifting.
In 2003, 2005 and 2007 he was the school age champion
Mat became the junior national champion in 2009.
On the day he graduated from high school he moved to Colorado and began to train full time as an Olympic Weightlifter. Within one year he was Snatching 130kg and Clean and Jerking 160kg (at 77kg bodyweight). Then he broke his back due to coaches forcing him to continue to compete, even after he knew something bad had happened.
Although he found weightlifting hard at the beginning, he persisted, and it paid off:
'I didn't take off with weight lifting. I had to keep coming back and keep doing more, learning more. With weightlifting you can always get better. You can always have a straighter pull. You can always be stronger and faster.'
By the time Mat had recovered from his injury and discovered competitive fitness, he had years and years of strength and lifting experience under his belt, which gave him a huge advantage over many of his competitors.
4. CHANDLER SMITH
Chandler Smith recently won the Rogue Invitational, finished in 15th place last year at the 2019 CrossFit Games and has been consistently rising through the ranks of CrossFit in recent years.
| YEAR | DIVISION | OVERALL RANK (WORLDWIDE) | OVERALL RANK (BY COUNTRY) |
| --- | --- | --- | --- |
| 2020 | Men | 22nd | 12th United States |
| 2019 | Men | 40th | 20th United States |
| 2018 | Men | 128th | 1st Bulgaria |
CHANDLER SMITH BEFORE CROSSFIT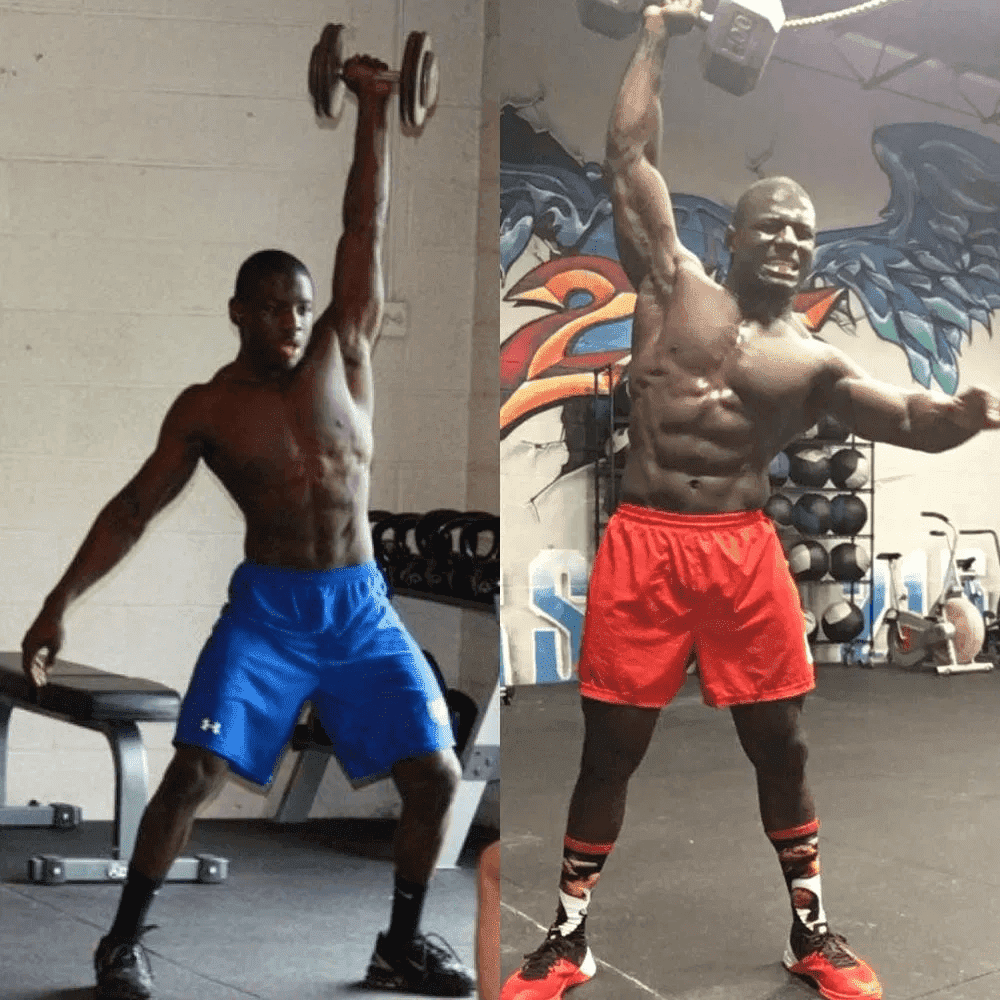 5. SAM DANCER
Crossfit legend, impressive strength athlete and all-around good guy Sam Dancer used to compete as a bodybuilder, check out his shots from the competition stage.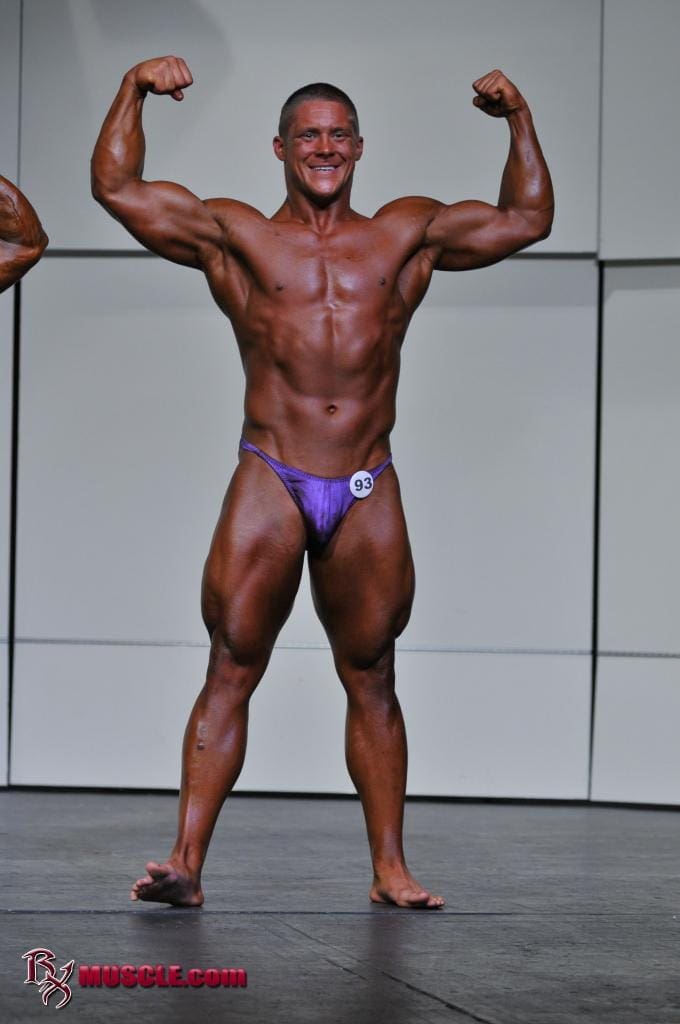 Ultimately he switched to CrossFit and coaching, but it was always interesting to see the backstories of the top athletes in the CrossFit game.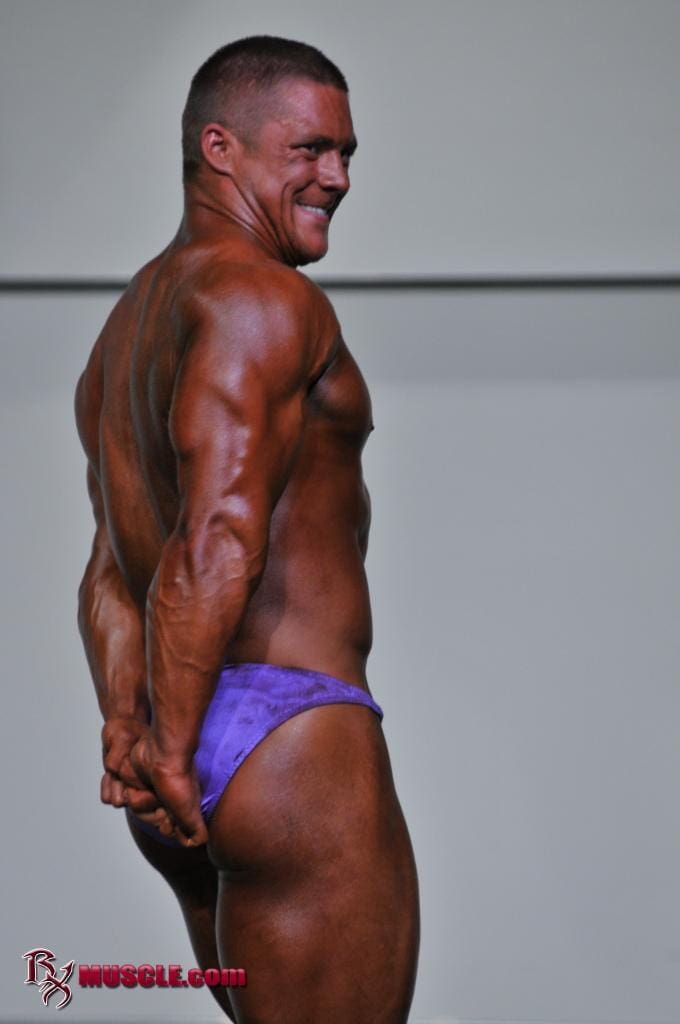 HERE HE IS IN TRAINING
6. NOAH OHLSEN
Noah Ohlsen is a CrossFit Games veteran that fights hard through every event.
He won the Open in 2016 (and came second worldwide in 2017), won four Regionals outright (and finished second once), finished second at the 2019 CrossFit Games and landed fourth in 2020.
In all his CrossFit Games career, he's only finished outside the top 10 once.
Having competed for over half a decade, Ohlsen says he's trained 6 hours a day, 5 days a week for the past 10 years. Before CrossFit, Noah played lacrosse and water polo, and did wrestling and swimming.
"I was once just a scrawny little dude that didn't have a path," he writes about himself.
Have a look at Noah Ohlsen's incredible transformation, from his first CrossFit competition in 2010 at 19-years-old, to his first CrossFit Games in 2014, aged 23.
7. BETHANY SHADBURNE
Bethany Shadburne: "My athletic background/accomplishments…..8 years gymnastics, 3 year's bodybuilding, 4 triathlons, multiple half marathons and years of personal training. I started Crossfit in 2015 doing local competitions. In 2016 I got on board with Black Magic Training created by Jared Astle and Jenn Jones (Astle) which helped me accelerate my Crossfit career by allowing me to win the Rx division at Wodapalooza in 2017, 4th place at the Austin Fittest Games and 1st in the 2017 South Central Open which put me top 20 in the world."
"Aside from my fitness background and accomplishments I want to be remembered for always smiling, being humble and being a positive influence on people."
Bethany Shadburne as a bodybuilder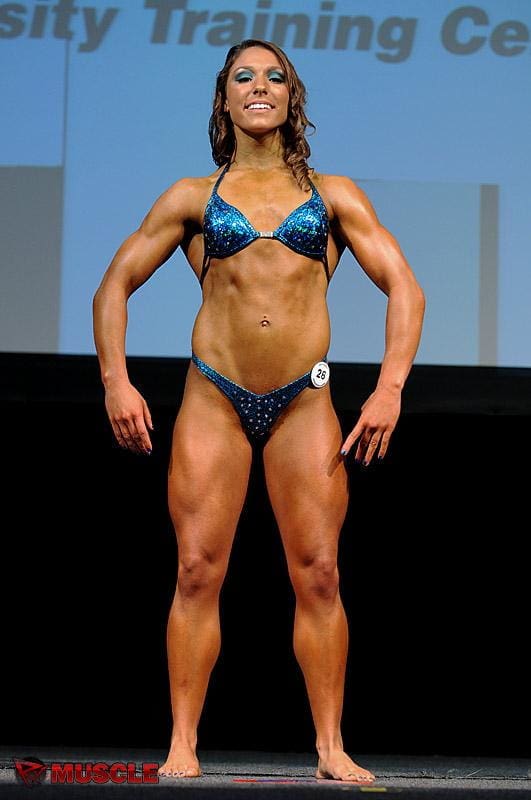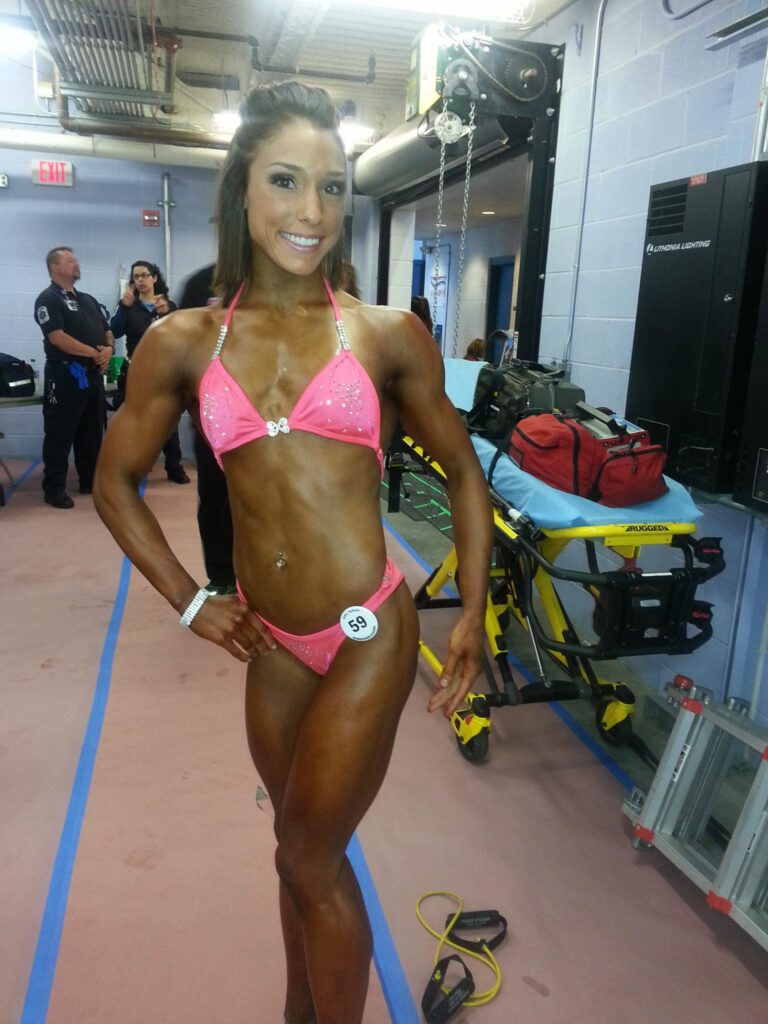 8. ALEC SMITH – TOP CROSSFIT SUPERSTARS
Games athlete Alec Smith is known for his incredible gymnastic abilities. He has regularly competed at the top level within the sport of fitness, but what was he like before he started CrossFit?
CROSSFIT GAMES
| YEAR | OVERALL RANK | DIVISION | TEAM NAME |
| --- | --- | --- | --- |
| 2019 | 2nd | Team | Crossfit Krypton |
| 2018 | 25th | Men | — |
| 2017 | 36th | Men | — |
THE TRANSFORMATION OF ALEC SMITH
Here he is before CrossFit.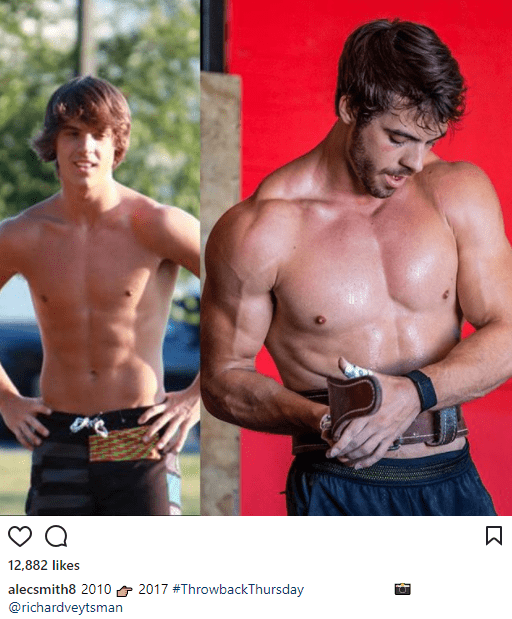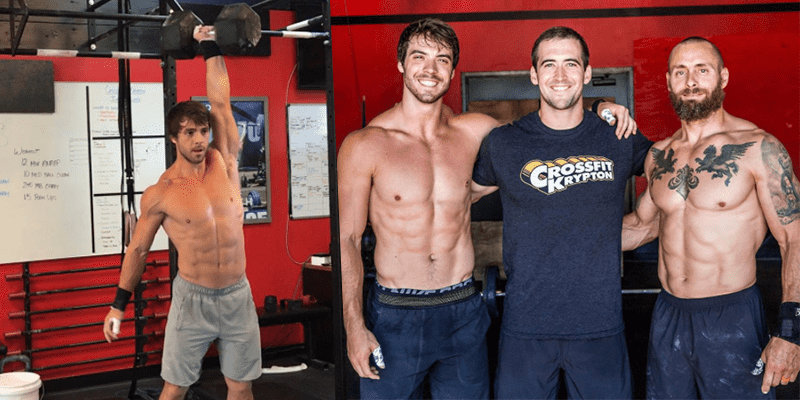 9. LUCAS PARKER
10. LAUREN FISHER – TOP CROSSFIT SUPERSTARS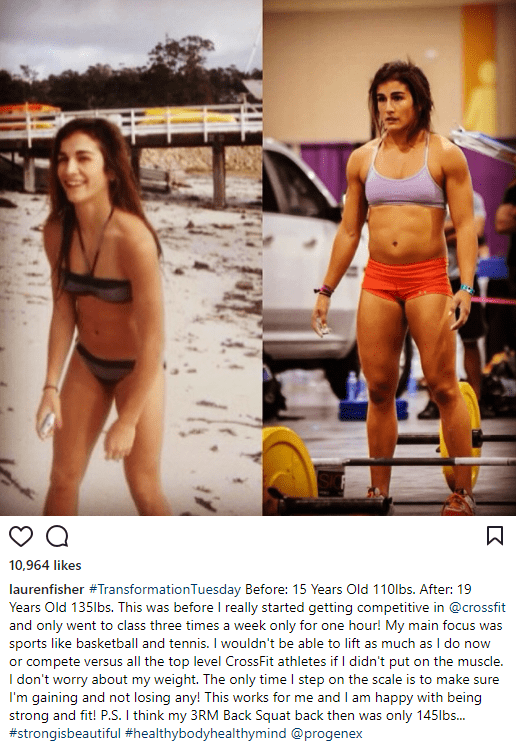 11. KARA SAUNDERS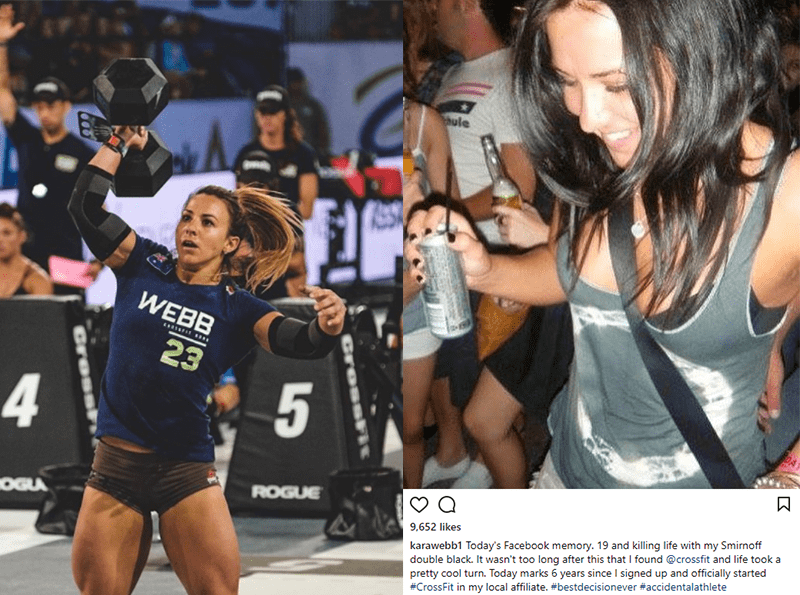 12. JOSH BRIDGES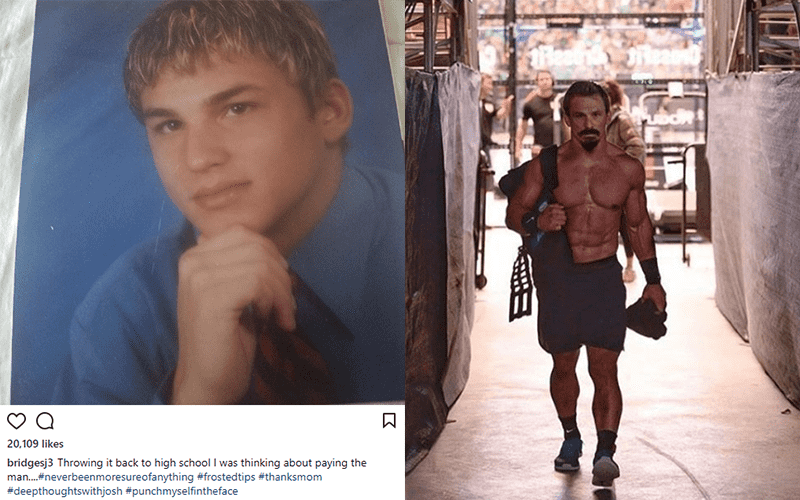 13. JEN SMITH (JOKINGLY)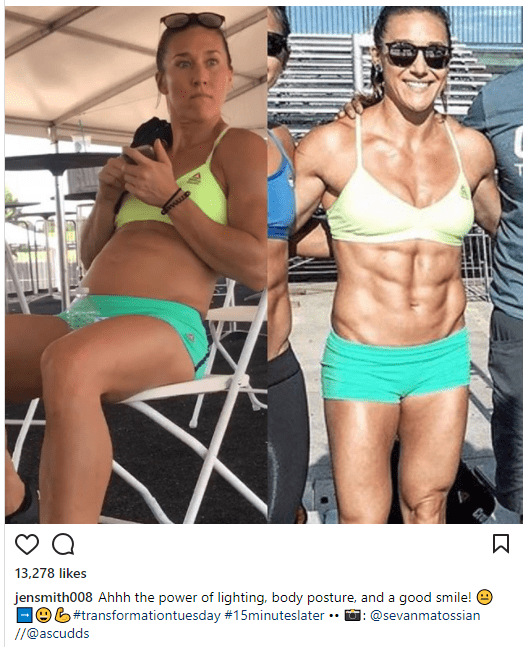 14. CHYNA CHO – TOP CROSSFIT SUPERSTARS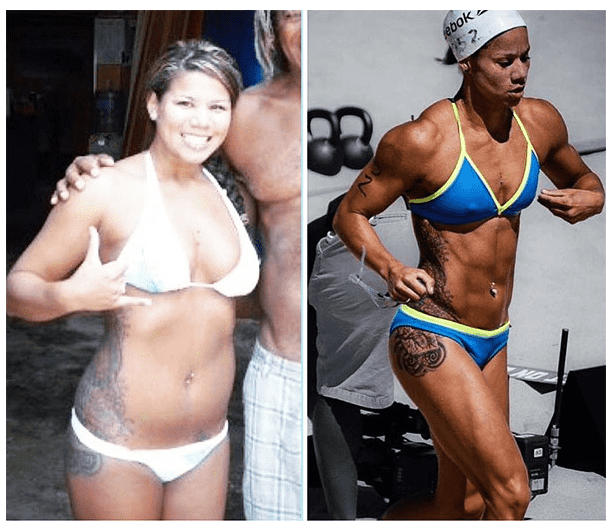 15. CARLEEN MATHEWS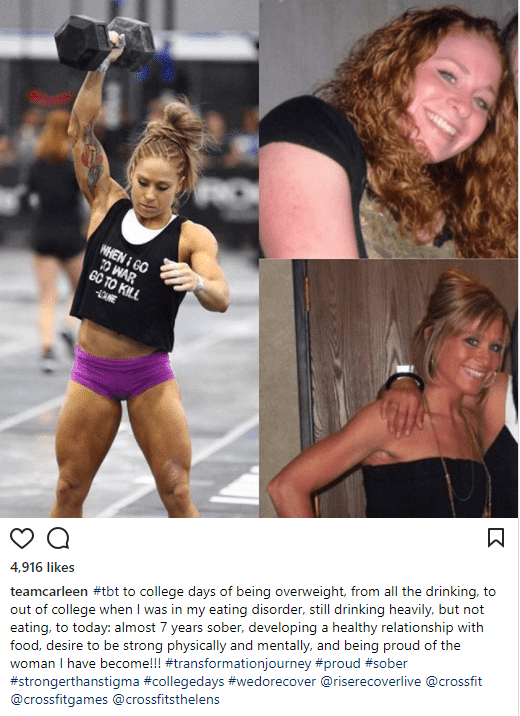 16. BROOKE ENCE – TOP CROSSFIT SUPERSTARS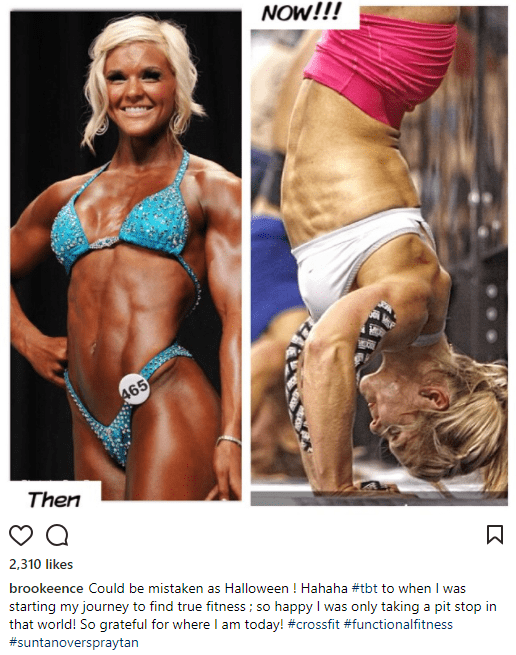 17. BRENT FIKOWSKI – TOP CROSSFIT SUPERSTARS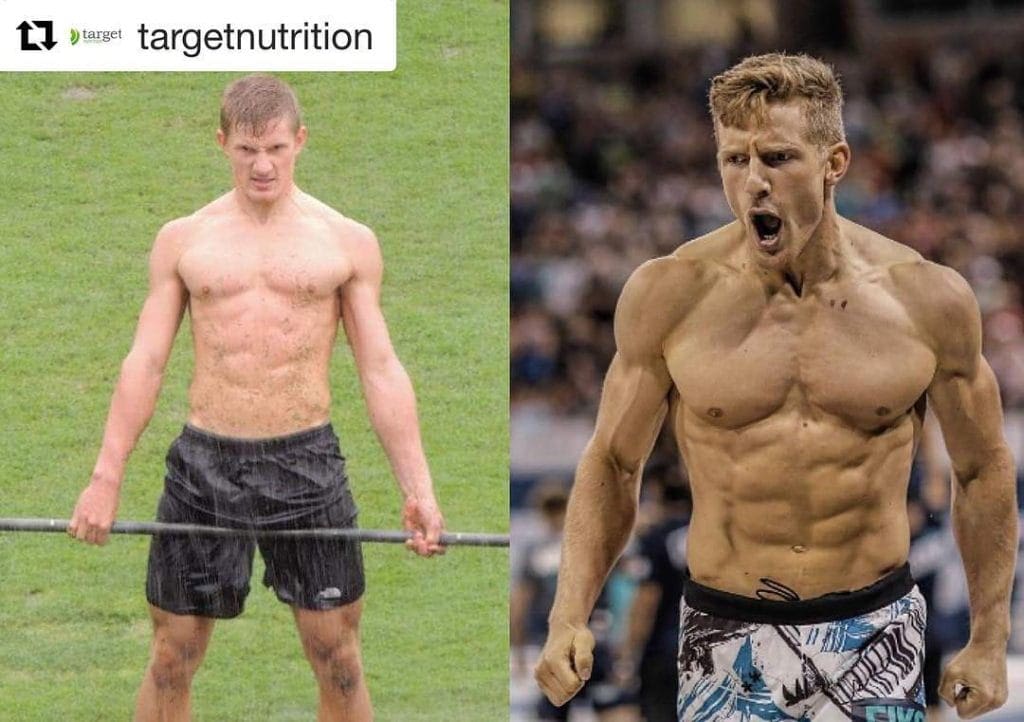 18. ALEXIS JOHNSON