When massage was used on ancient Olympic athletes as early as 776 BC, it's possible the practitioners and athletes themselves could not prove the effectiveness of massage. But here's what they did know: after massage, they felt and performed better.
Massage is an ancient practice that works — that's why it's used to this day and why numerous studies have now proven how effective it really is.
It's especially beneficial for athletes and anyone with a training regimen, as it reduces recovery times and eases soreness. With today's technology, massage is available in your own home — and you can do it yourself.
Why Recovery Matters
In the world of athleticism, recovery is the third and equally-important pillar of an athlete's training regimen — the other two being diet and exercise. Without adequate recovery, our ligaments and bones can become overworked, strained, and eventually, they can get to the point of an athlete's worst nightmare — a bench-worthy injury. And besides injury prevention, recovery is needed to regenerate tissues and bounce back quickly from strenuous exercises.
But what does the word "recovery" really mean for athletes? An everyday person sore from a long hike the day prior might just need a day or two of sinking into the couch with Netflix for adequate recovery. But most athletes in training don't have the luxury of powering down for an entire day, let alone two. For an athlete to recover as quickly as possible and be ready for their next game or training day, they need the tools and competitive advantage that the professionals swear by.
Specifically, the focus of recovery for athletes includes:
Enhanced circulation to oxygenate and provide nutrients to overworked areas — this lets the body heal itself at lightning speed
Adequate sleep and nutrition (athletes need an average of an extra hour of sleep per night)
Lymphatic waste removal
Stimulation for the repair of microscopic tears incurred during exercise
Preventative maintenance: pre-workout targeting for injury protection
There's no one-size-fits all when it comes to recovery — it's a specific science, specific to each workout and each body. Physiologically, some people need more sleep than others. Others may benefit from certain types of nutrient rich foods that other bodies would reject. However, one thing that works well across the board when it comes to athletic recovery is massage — and more specifically (and more conveniently), massage guns.
The Ekrin B37 Massage Gun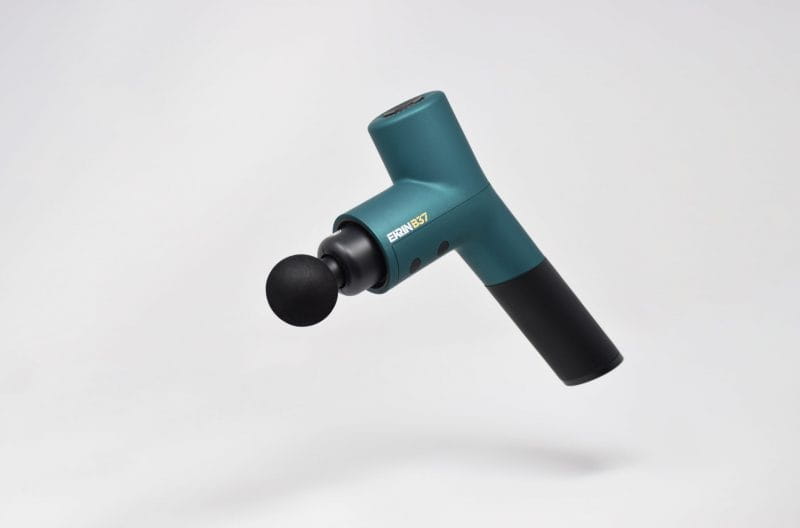 Ekrin Athletic's new handheld B37 percussive massage gun is one of the newest and best massage guns to hit the market — at nearly half the price of other industry-leading massage guns.
This little device packs quite a punch. It's unique design provides unlimited reach, and it comes loaded with features that, surprisingly, flush out a lot of competing look-alikes.
Here's the gist of the B37:
Sturdy travel case with cordless massager, 4 attachments, and charger
Brushless motor to combat noise and overheating
Five speed settings, ranging from 1400 to 3200 RPM
Ergonomic design with 15° angled handle
Quiet Glide noise reduction technology
Lifetime warranty
56 lbs of stall force at top speed
Over 5 hours of battery life when in use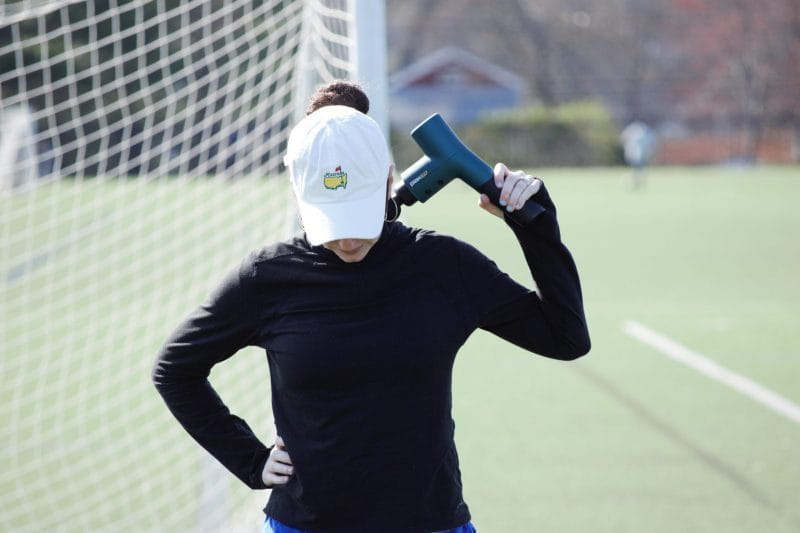 Source: Ekrin Athletics
Within seconds of use, Ekrin's B37 "activates" or wakes up muscles for the perfect pre-workout warm up. For post-workout recovery, powerful percussions treat sore muscles and overworked hotspots, penetrating deep into tissue fibers. This allows the body to flush out potentially damaging scar tissue while increasing recovery times.
Athletes typically use their massager guns every day, for 5-15 minutes pre and post-workout. There's no "waiting game" or "results in weeks" — the Ekrin B37 helps heal muscles and drive out soreness from the moment you start using it, which means the effects are immediate.
Massage Guns and Recovery 101
Not every athlete — professional or otherwise — has the time or even the money to have a masseuse work their magic before and after each day of exercise. But massage guns have made their way into gym lockers and homes across the world, and they're being used to help athletes achieve peak performance and snap back into training mode much faster.
You know what a massage gun is, but more importantly, you need to know exactly what it can do. Let's go over this in a little more detail.
What Do Percussive Massagers Do?
Percussive massagers focus on five primary areas. However, they can go beyond what's listed and are an excellent resource for athletic and even everyday recovery.
Repetitive motion. Whether you're a baseball pitcher with an overworked shoulder or a runner with sore calves, massage guns are game changers for areas that incur repetitive damage. Overused, hardened fascia is loosened and relaxed, helping to prevent injury.
Circulation. Stimulating blood flow before and after exercise boosts performance and helps regenerate tissues faster after training. Increased circulation also helps regulate sleep patterns.
Scarring. A lot of internal scarring can build up over time. If not treated, these miniature bumps and scars can impair movement and range of motion, and, if significant enough, can even cause injuries. Massage guns break down internal scarring and allow muscles to function properly again.
Lymphatic Drainage. Our lymphatic systems activate after percussive massage and help to drive out biochemical waste that can impede performance and recovery times.
Soreness. One of the more noticeable effects of percussive massagers is decreased soreness as well as cutting down the clock on how long soreness lasts. DOMS (delayed onset muscle soreness) is a particularly difficult phenomenon for athletes, and if it's bad enough, it can confine someone to bed — and let's face it, we've all been there.
Use Promo Code "BOXROX20" to get 20% OFF the Ekrin B37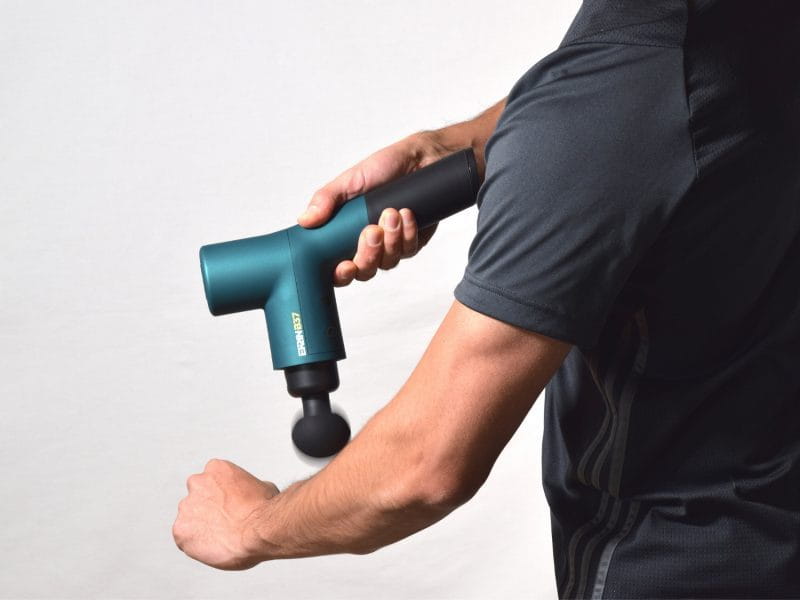 Image Sources
National SEED Project – 'White Privilege: Unpacking the Invisible Knapsack' and 'Some Notes for Facilitators: Ekrin Athletics