CrossFit has announced four new sanctioned events for the 2020 season.
Sanctionals are independent fitness competitions licenced by CrossFit and are a way to win an invite to the Games.
The new sanctioned events will take place in Mainz, Germany; Hurghada, Egypt; Asbury Park, New Jersey; and Gol, Norway.
The winners of the male, female and team competition at each event will be invited to compete in the 2020 CrossFit Games.
Now on its fifth year, the CrossFit German Throwdown is 'the' elite fitness competition in Germany. Open to athletes worldwide, it is a two-stage event which has earned a reputation for high-quality individual and team competition.
https://www.instagram.com/p/Bwj-UUjlgHh/
Launched in 2013, the ELFIT CrossFit Championships takes place in Hurghada, Egypt, and attracts the growing fitness community in Egypt and abroad. It is a big event, bringing together a wide range of competitors, from top athletes to newbies. The 2020 edition will be held in April.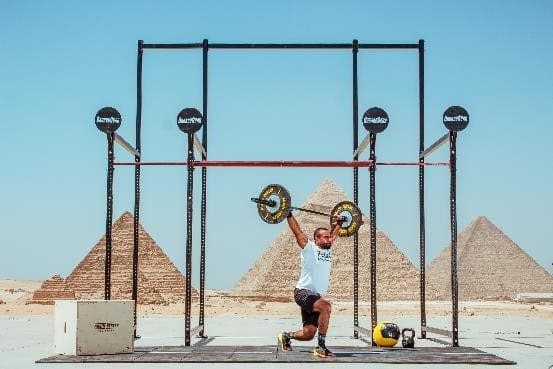 Source: ELFIT
Taking place in June 2020, the Asbury Park Summer Games are an iconic seaside-town event. With its inception in 2017, the AP Games have grown become the biggest CrossFit competition in the Northeast. This is the fifth official sanctioned event in the US.
https://www.instagram.com/p/BwRtNDMg9dq/
The renowned three-stage competition takes place in the Norwegian mountains, in a stunning location. They combine the Norwegian heritage of fitness competition with a unique sense of Scandinavian nature. The 2020 event will take place in February, in Gol, Norway.
https://www.facebook.com/aktivitetnorge/videos/1049672081906860/
There's a total of 10 Sanctionals confirmed for the next season, which starts in October with the Open. The number could go up to 24 if current Sanctionals renew their contracts.
There were 15 sanctioned events for the 2019 season. The full 2020 Sanctionas season calendar will be released in May 2019.
These are the 2020 Sanctionals we know of:
CrossFit Filthy150 (Dublin, Ireland)
SouthFit CrossFit Challenge (Buenos Aires, Argentina)
Pandaland CrossFit Challenge (Chengdu, China)
Norwegian CrossFit Championship (Gol, Norway)
Wodapalooza CrossFit Festival (Miami, FL)
CrossFit West Coast Classic (San Diego, CA)
CrossFit Atlas Games (Quebec, Canada)
CrossFit German Throwdown (Mainz, Germany)
ELFIT CrossFit Championship (Hurghada, Egypt)
Asbury Park Summer Games (Asbury Park, NJ)