Recently, all the international foodspring athletes met in Berlin to train with each other and the locals, taste the products and spend time together as a team. Check out what went down behind the scenes over the course of one exciting week.
https://www.instagram.com/p/BfYzbHaDfB4/?taken-by=foodspring_athletics
Pat Vellner, Annie Thorisdottir, Linda Barber, Jonne Koski and Adrian Mundwiler all stayed together in Prenzlauer Berg, exploring the historically rich city of Berlin, food tasting, training and having fun. They were escorted and looked after by the foodspring team and shown around by Games Athlete Manager Patrick.
The athletes were able to train together, exchange ideas and throw in a bit of friendly competition for good measure. And pose for the occasional photo as well!
Annie Thorisdottir: "foodspring athletes getting really comfortable with each other"
https://www.instagram.com/p/BfPFsqvH2Om/
BEHIND THE SCENES 1
There was a camera crew on hand throughout the entire week. Over 1000 pictures were taken and more than 30h of behind the scenes video material was shot. Check out what they got up to in more detail!
BEHIND THE SCENES 2
In this one, Adrian Mundwiler even saves an elderly woman's life!
The team visited boxes around the city and dropped into MyLeo CrossFit for a session with the local community.
TRAINING SESSION AT MYLEO CROSSFIT
Here the foodspring athletes took part in a Q and A session and led and coached a workout.
Annie Thorisdottir coached a class that had been programmed by Patrick and involved the following movements:
Air squats
Sumo deadlift high pulls (RX with Cleans)
Pull ups (banded pull ups)
The class was open to everyone from total beginners right through to elite athletes, and it was an incredible chance to be instructed by some of the best athletes in the sport. The programming was designed to show the progressions that exist between the foundational movements, and to teach the vital importance of scaling.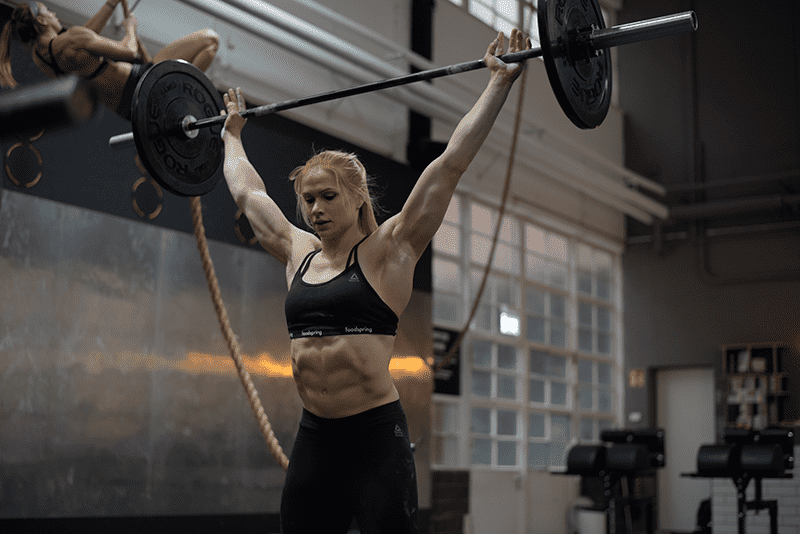 Once Annie had demonstrated all the movements herself, she and the other athletes worked on technique with the class.
After this she moved onto the partner WOD. This consisted of a 3 5-minute round AMRAP with 1-minute break between each round. The following needed to be shared between both partners.
500m row
30 squats
20 sumo deadlifts / cleans
Max rep pull ups
The athletes also trained at CrossFit Mins. Check out this solid hang snatch from Annie during the session.
https://www.instagram.com/p/BfYa4VFjgNv/?taken-by=foodspring_athletics
FOODSPRING NUTRITION
It was also an opportunity for the athletes to test all the foodspring products and decide which ones they were going to incorporate into their diets. Both Jonne and Annie have not worked with nutrition companies for a long time, and Annie is renowned for being highly selective about who she chooses to work with.
For example, Jonne has specific dietary requirements, and the cocowhey is perfect for his post workout needs, because ordinary protein just won't cut it. Quality and integrity is absolutely essential for these athletes in all aspects of their training and life. They choose foodspring because it aligns with these ideals.
foodspring: "For us, quality is no empty promise. It is the result of hard work."
The type and origin of each raw material is carefully sourced so that it is organic and as healthy as possible. Quality is synonymous with naturalness. Whether its milk from grazing cows, vegan capsule shells made of cellulose or vitamin pills directly from the field. They inventively use existing things in order to create new products.
Source: foodspring
foodspring products are designed to be easy and quick to use. Whether that means vacuum-dried fruits for your vitamin boost, a healthy 3-minutes breakfast or 20 grams of protein in three sips. They make your life easy. Closely involved with the community and committed to the scene, they are also the main sponsor of The Berlin Throwdown.
foodspring also work closely with Boxowners. However big or small you are, it doesn't matter, they are always keen to work with passionate affiliates. You can even get a special fridge to pack all your new products in as well!
If you are a Boxowner and want to learn more, get in touch with Patrick for more information: patrick.funk@foodspring.com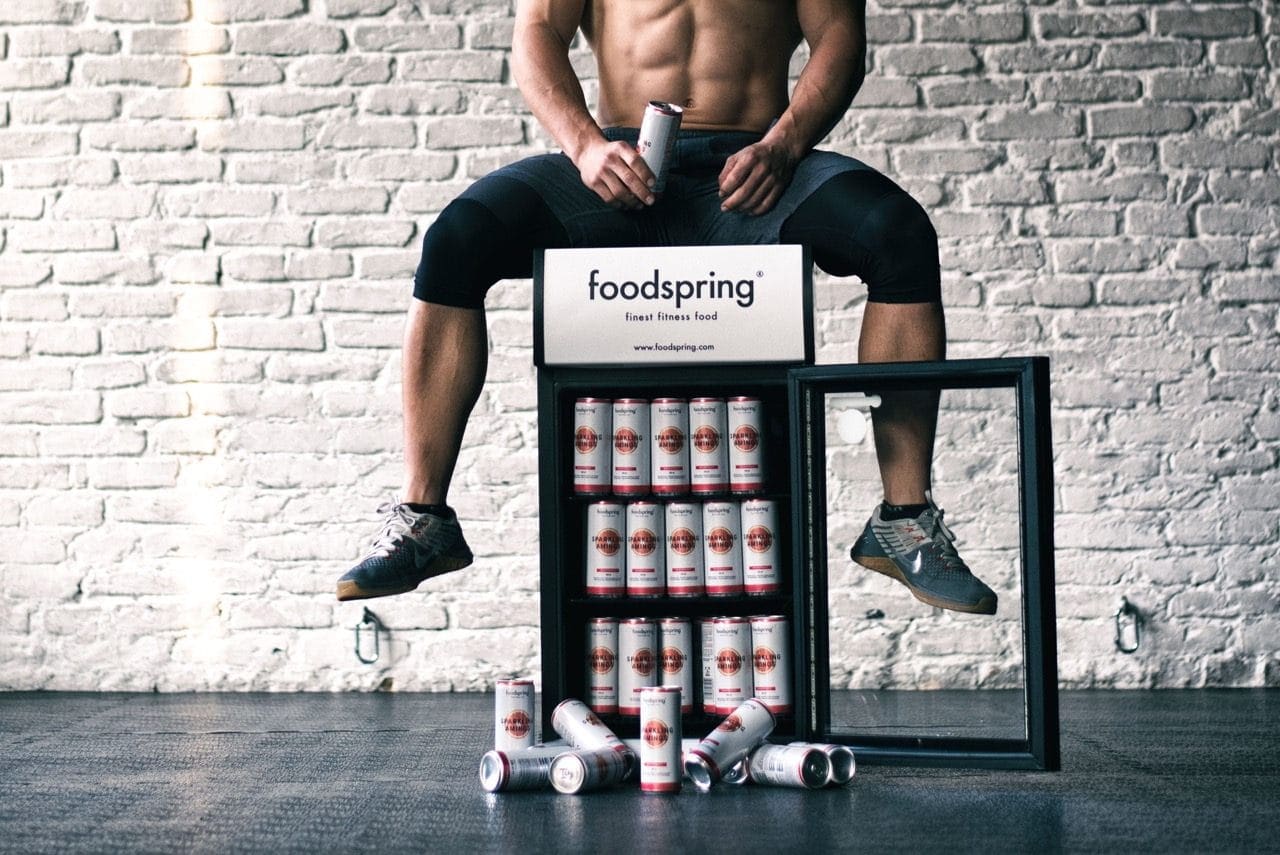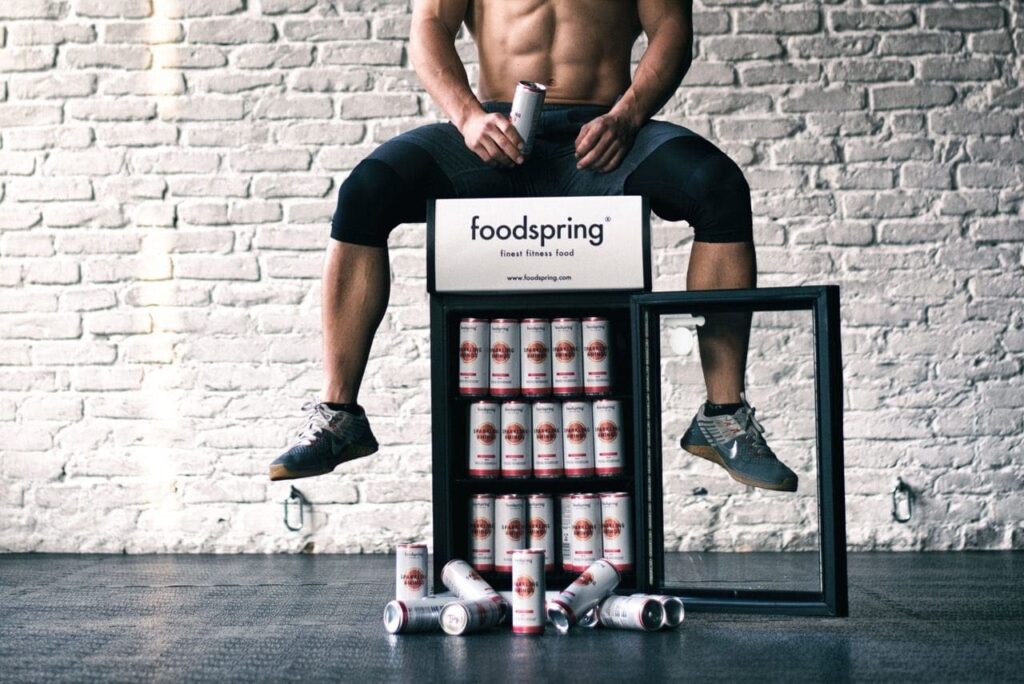 You can follow all athletes and the official foodspring athletics Instagram channel: http://bit.ly/foodspring_athletics