Rich Froning is a CrossFit legend. Here are the best Rich Froning quotes through his impressive career.
Defined by Dr. Jim Loeh (Human Performance Institute) the mental toughness is "the ability to consistently perform towards the upper range of your talent and skill regardless of competitive circumstances."
Rich proved time and again there's no athlete like him. Events Tripple 3 and Sprint Sled 2 put him through a slight setback (37th and 27th place) which left many CrossFit fans sceptical about his fourth overall win.
As they already started wondering if this is the end of his era, he bounced back with an absolute dominance in the final three events and another "Fittest on Earth" crown.
He describes his way to the top in his book What It Takes To Win.
Work on your mental toughness by going through these five performance inspiring quotes from Rich Froning.
Best Rich Froning Quotes
1.
"The human body is an incredible machine, but most people only get out of that machine what their mind allows them to."
Our physical capacity is much higher then we think. But as modern human beings we like to stay in our comfort zone.
2.
"I have some guys who are stronger than me, so I try to keep up with them on the strength stuff, and I got some guys who are faster than me, so I try to keep up with them."
Training with better athletes than yourself, will naturally push you to work harder. Comparison and competitiveness are in our human nature and we'll always strive to catch the ones in front of us.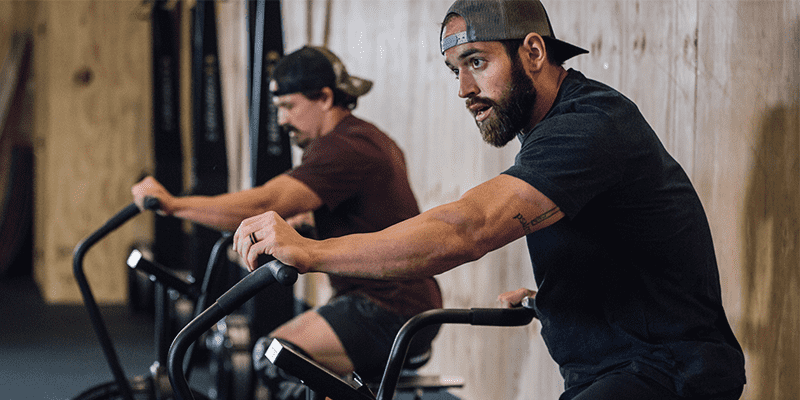 3.
"In training, you listen to your body. In competition you tell your body to shut up."
Competing demands a certain risk to push through the pain. Before you do that at your training, remember there is only one Rich and it's not you. Safety first.
Best Rich Froning Quotes
4.
"I wouldn't say that God made me win in 2011, but the spirituality of it has helped me be stronger mentally. Physically, you can only go so far, and the rest is mental."
It's proven faith plays a role in athlete's willingness to push harder. Spirituality is a virtue all great athletes have: it helps them go through uncertain and tough times and still keep their focus on the goal.
5.
"Yes, get a coach. Especially for someone who doesn't have an athletic background, learn the movements from somebody who is going to help you do it right."
You hear it. Get guidance, ask for help and don't do it all by yourself. You don't have to.
Read More: Rich Froning Before CrossFit (And 20 of His Workouts)