CrossFit Open Workout 19.4 – Pat Vellner featured alongside many other top athletes at one of the live announcements. Paul Tremblay is the co-owner of CrossFit NCR, CFHQ Seminar Staff, coach and a 2014 CrossFit Games athlete.
CrossFit Open Workout 19.4
Workout 19.4
For total time:
3 rounds of:
10 snatches
12 bar-facing burpees
Then, rest 3 minutes before continuing with:
3 rounds of:
10 bar muscle-ups
12 bar-facing burpees
Men snatch 95 lb.
Time cap: 12 minutes
Women snatch 65 lb.
Time cap: 12 minutes
The CrossFit Open Workout 19.4 was announced at CrossFit NCR, and then Pat Vellner beat Tim Paulson, Craig Kenney and Paul Tremblay.
WATCH THE FULL VIDEO HERE
https://www.facebook.com/CrossFitGames/videos/1906962612765651/
NOTES
Prior to starting this workout, the athlete will need to set up a barbell, with standard plates, to jump over during the burpees. This workout begins with the barbell on the floor and the athlete standing tall. After the call of "3, 2, 1 … go," the athlete may perform 10 snatches and 12 bar-facing burpees for 3 rounds. Upon completion of the first couplet, the athlete MUST rest 3 minutes while the clock continues to run. The athlete then may continue to the second portion of the workout: 3 rounds of 10 bar muscle-ups and 12 bar-facing burpees.
The athlete's score will be the total time it takes to complete the entire workout or the total number of repetitions completed before the 12-minute time cap.
If the athlete doesn't complete the first couplet until after the 9-minute mark, their workout is over. In this case, the athlete's score will be 66 reps (with a tiebreak time).
https://www.instagram.com/p/Bu-UZgKF7Pk/
CROSSFIT OPEN WORKOUT 19.4
Pat Vellner
Loveable Canadian fan favourite, Pat Vellner went go into this live announcement as the firm front runner to take the win. With his impressive results over the last three years, he is one of the leading contenders to stop Mat Fraser making it 4 CrossFit Games titles in a row!
Pat Vellner – "I can beat Fraser – Full Interview"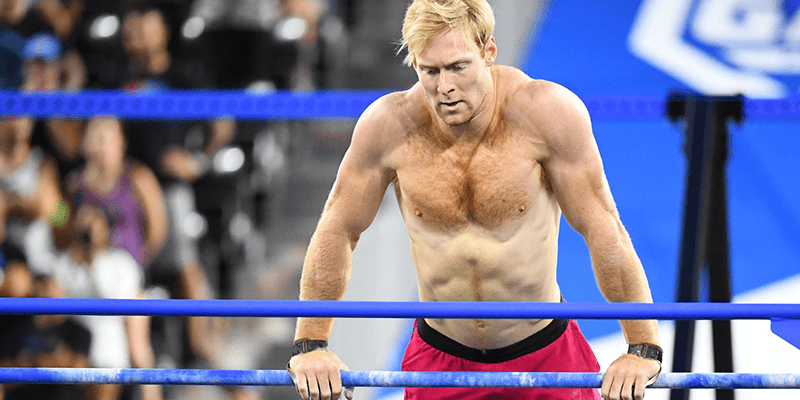 CrossFit Open Workout 19.4 – Craig Kenney
2x CF games 2014/2018
https://www.instagram.com/p/BuBn0NRACOE/
"Looking forward to the next sanctioned event whether team or individual. Put in the work."
https://www.instagram.com/p/BubYGKzgV8l/
CrossFit Open Workout 19.4 – Tim Paulson
2x CFGames Athlete
https://www.instagram.com/p/Bu60AQTlqnZ/
"Morning real talk. One of the hardest parts of being an athlete is accepting that you did not rise to the occasion. I've analyzed my mental and physical performance on 19.2 and I can't quite make sense of it. Why couldn't I finish this workout? Mentally, I was nervous, but confident – I firmly believed I could handle this workout. I'm probably having so much trouble with it because the answer I keep arriving at is 'maybe you were not fit enough for this specific test' – for the result I wanted.
If that's the case, it's going to be a difficult reality to accept. Our mind wants to rationalize things, but there's a dangerous line between rationalizing/understanding and excuses. I have to be accountable to myself, and that requires honest reflection, so I can grow from disappointments.
I'll be putting this on the back burner until after the Open, though – because there's 3 more long, varied weeks to prove to myself that I am fit enough. There's no room for doubt."
https://www.instagram.com/p/BuoD9K2HKNg/
Paul Tremblay
CFHQ Seminar Staff, CrossFit athlete, coach and co-owner of CrossFit NCR. 2014 Reebok CrossFit Games athlete.
https://www.instagram.com/p/BuuFnezg9eK/
Make sure you are properly fueled for CrossFit Open Workout 19.4 with the following foods:
10 Healthy Pre-Workout Energy Foods For The CrossFit Open
2019 CROSSFIT OPEN
New for 2019, the CrossFit Games Open will be the single largest qualifier of athletes to the 2019 Reebok CrossFit Games. The top 20 men, 20 women and the fittest male and female in each country will receive an invite to the Games in Madison.
This handy link below provides you with a quick resource to identify and include many different types of protein in your diet to ensure you can recover well, build muscle and perform well throughout the entire competition and beyond. Recovery is absolutely vital during The CrossFit Open so that you can consistently perform throughout the whole 5 weeks of fun.
OPEN NUTRITION CHECKLIST – 20 Healthy Protein Sources for Muscle Growth and Recovery
THE OPEN: QUICK STATS
This five-week, five-workout competition is held in CrossFit affiliates around the world. Workouts are released online each Thursday, and athletes have until the following Monday to submit their scores. Anyone who's at least 14 years old can sign up and join in the first stage of the CrossFit Games season.
In 2016, 324,000 athletes participated in the worldwide CrossFit Open—the first stage of competition. From there, 260 athletes—40 men, 40 women and 30 teams of 6—moved on to eight Regional events where the top five in each category would earn an invitation to the Games.
in 2017 there were more than 380,000 participants in the CrossFit Open.
In 2018, 429,157 athletes completed at least one workout from the CrossFit Open.