Resilient, relentless and real, Brooke Ence is a Utah native and elite CrossFit athlete who slays PRs with a smile. Brooke, raised by two hard-working and driven parents, grew up doing gymnastics, softball and swimming alongside her three older siblings.
A former professional dancer, Brooke Ence made waves after qualifying for the 2015 Reebok CrossFit Games after just her second regional competition. During her rookie appearance at the Games that year, she wowed the crowd with two first-place finishes (Snatch Speed Ladder and Clean and Jerk), ultimately finishing 14th overall.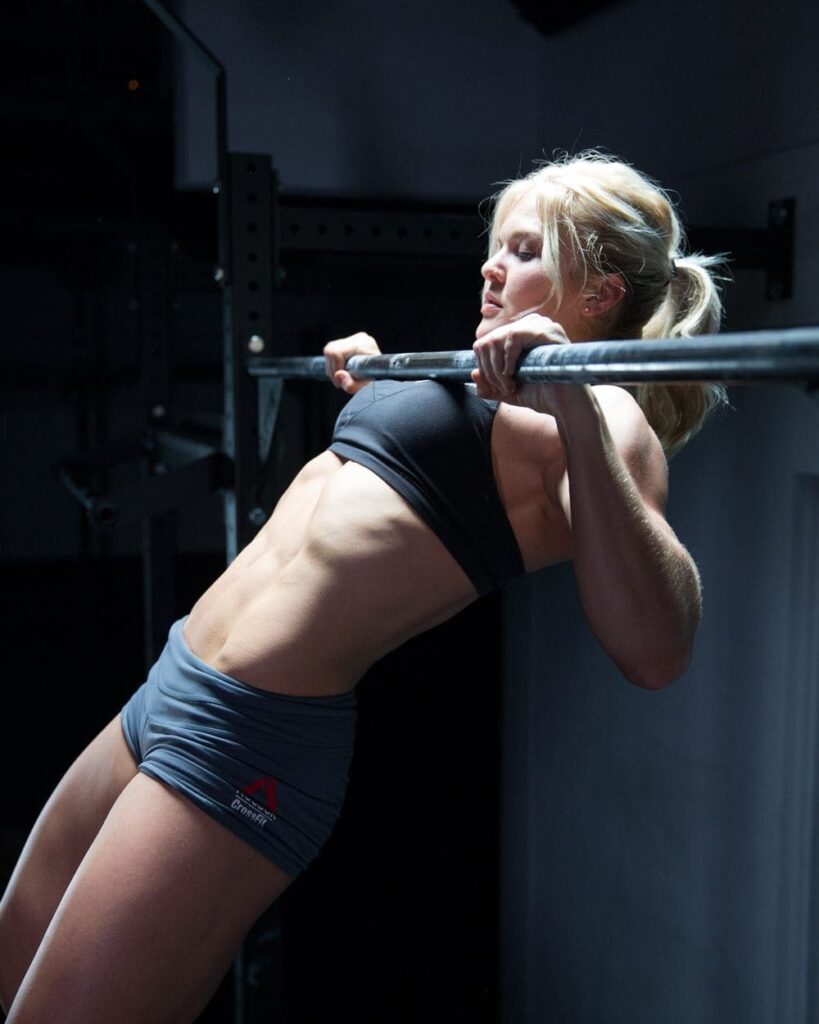 Source: Photo courtesy of CrossFIt Inc
Brooke's built a following for her reputation as an elite competitor and her passion for inspiring others to achieve their goals. Check out these workouts and training tips from her and update your performance both in and out of the Box.
LEG DAY FINISHER
Grab a buddy and try this interval style Metcon to finish off your leg day the right way!
4 Rounds
30 Second Wall Sit w DBs 35/20lbs
20 DB Reverse Stepping Lunge
10 DB Thruster
10 Burpees
Rest 90 seconds between rounds.
https://www.instagram.com/p/B1Mdl_FAhjL/
THE 1 1/4 FRONT SQUAT
The 1 1/4 is a killer way to build strength. This exercise will help with building positional strength, increase muscular tension and hypertrophy AND it will increase your rebound potential.
Performing this exercise at a controlled TEMPO : Hypertrophy , Positional Strength, Alignment.
Performing this exercise with SPEED: Increased rebound and elasticity directly transferring to the Clean, Snatch and Squat
https://www.instagram.com/p/B71XYCqJy90/