The 2017 CrossFit Open saw the return of dumbbells, and recently Dave Castro also posted his first Open clue, involving a dumbbell! With the 2018 Open around the corner, it's time to brush up on your skills…
This lecture from Greg Glassman demonstrates the importance of using dumbbells within Crossfit training.
There is a strong emphasis on dumbbells at the moment within Crossfit, so make sure to master these exercises now, as I'm sure you will start to find them more often in your own programming.
1. THE DUMBELL OVERHEAD WALKING LUNGE
2. THE DUMBBELL HANG POWER CLEAN
3. THE DUMBBELL HANG CLEAN
4. THE DUMBBELL HANG POWER SNATCH
5. THE DUMBELL POWER SNATCH
6. DUMBBELL EXERCISES – THE SNATCH
RICH FRONING DUMBBELL WORKOUT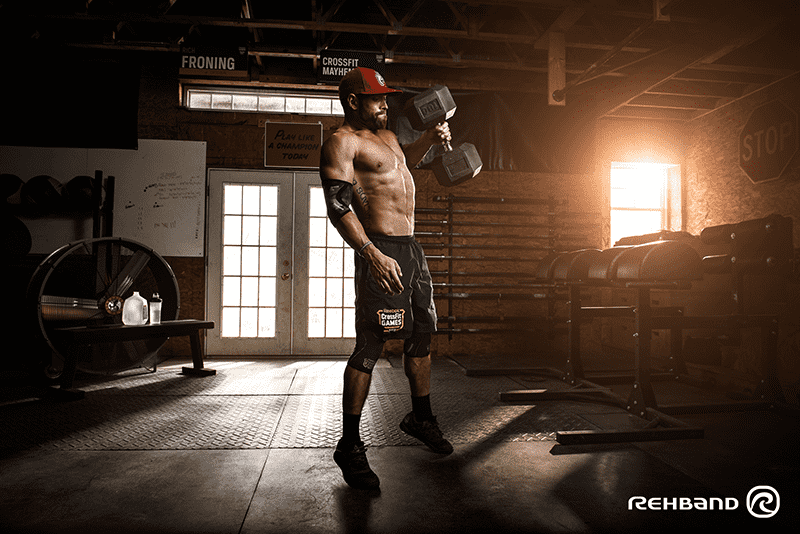 Dumbbell Snatch Complex
3 Power Snatch
3 Snatch
3 Overhead Squats
worked up to a heavy set and did 5 sets (100 lb. is the heaviest we had.)"
When it comes to optimal performance in The CrossFit Open, , never forget about the importance of good recovery: