Jaime Greene is demonstrating her superiority in the CrossFit Meridian Regionals today. She took first place finishes in both events of the day.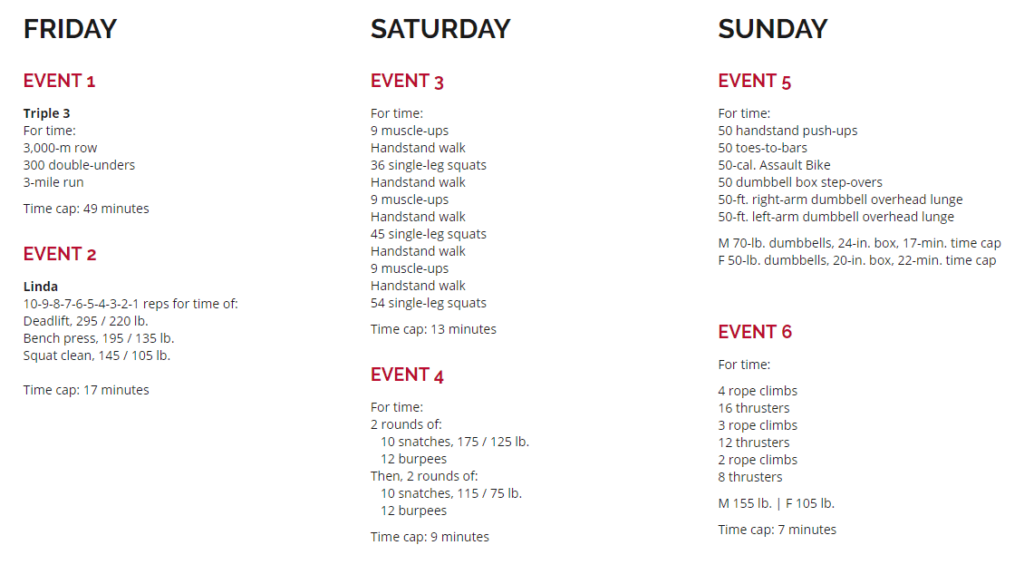 HOW THE FIELD LOOKS AFTER 2 DAYS
Female Athletes
Male Athletes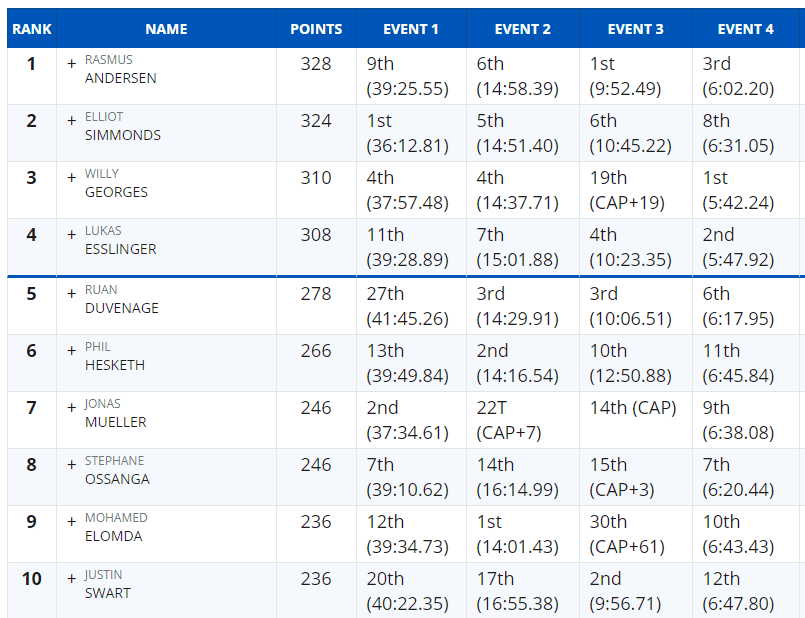 OTHER NEWS FROM THE CROSSFIT MERIDIAN REGIONALS
So what else happened today?
BIG GUY RASMUS ANDERSEN WINS THE GYMNASTIC TEST EVENT!
"He took off quickly in Event 3, completing both passes of handstand walks unbroken. Larger athletes, typically not recognized for gymnastics excellence, can struggle with high-skilled gymnastics movements, but the 215-lb. Danish athlete, who resides in the United Arab Emirates, showed no signs of struggle. He flew through Event 3 and claimed his first event win of the Meridian Regionals.
WILLY GEORGES WINS EVENT 4
Could Willy Georges become the first Frenchman to ever make it to the CrossFit games?
INJURY for Alexander Anasagasti Roman
"I did not know if it would be possible for me to compete this weekend." • A month before the #MeridianRegional the Basque athlete had a hip injury, which forced him to change his training and focus on rehabilitation. • "I come to give the best of me. I'm better, and I want to show that I enjoy being here. "
Watch anything that you missed.
EVENT 3
Individual Event 3 at the Meridian Regional.

Gepostet von The CrossFit Games am Samstag, 2. Juni 2018
EVENT 4
Individual Event 4 at the Meridian Regional.

Gepostet von The CrossFit Games am Samstag, 2. Juni 2018