Due to a change in management earlier this year, German Throwdown participants can look forward to a new event location and improvements in ambience, programming, and judging.
"This year the location will provide a spectacular scenery for great athletic performances with an awesome vendor village, plenty of food choices, and the comfort of a professional parking system, the GTD 16 will be very exciting." said Gebhardt, new GTD manager.
NEW MANAGEMENT, NEW VISION
New owner and manager Benedict Gebhardt, MBA and CrossFit level 1 coach from Wiesbaden, Germany, has the vision to work the GTD up to an elite event. His goal is to create an exciting environment for visitors and to challenge athletes to their limits.
"I'm excited to see great athletes perform at their highest level and to see the results of all their hard training and dedication." said Gebhardt who passionately lives and works for the sport and the event.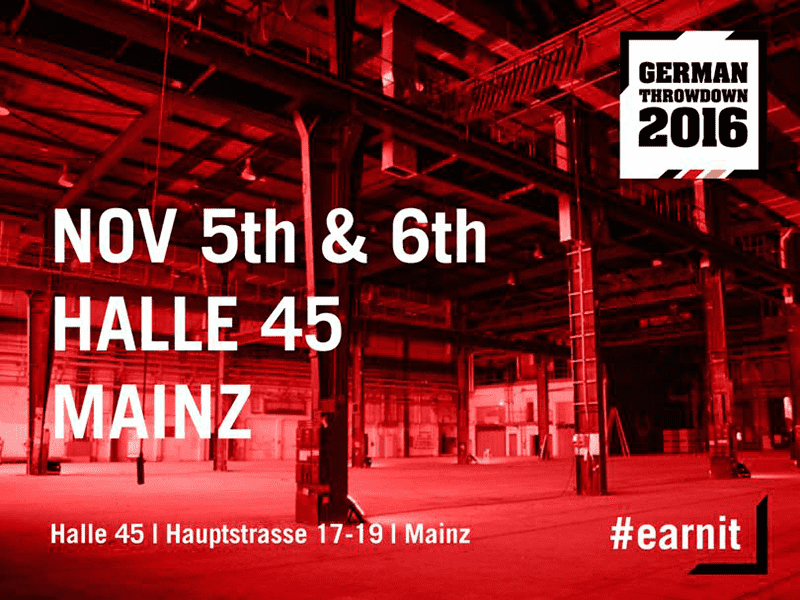 FACILITIES AND PRIZES
GTD this year offers a new athlete area which will only be accessible for athletes including regeneration and warm-up options. T Shirts, goodie bags, snacks, drinks and vouchers will also be available for athletes.
Furthermore, great competition prizes of more than 10.000€ in value and more than 5.000€ cash for elite athletes are waiting for participants.
COMPETITION CATEGORIES
There will be three different individual divisions, elite, master, master +, each for female and male competitiors, aswell as a team competition. A team needs at least four and at the most six athletes, two females and two males will compete in a workout and one female and one male will be substitutes.
In addition, there will be one performance of scaled athletes in the GTD arena as we take great pride in our entire community.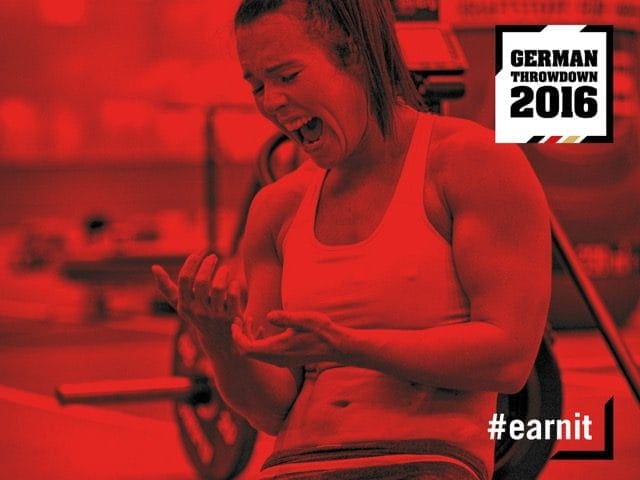 PROGRAMMING AND JUDGING
Athletes can look forward to very competitive and challenging programming compiled by Gregor Schregle, coach at CrossFit Rhein Neckar. He is a highly renowned athlete and has several CrossFit and other athletic licenses.
The judging will be well planned out this year to avoid any confusion and to ensure an event without interruption or delays. David Thorp, judge at the CrossFit games, and repeated head judge at many European events, will take the title of head judge and will be closely supported by his colleagues.
TICKETS AND VENDOR VILLAGE
Not only athletes, but also visitors can look forward to the event, as there will be a vendor village for the audience with several brands that will sell and demonstrate apparel, equipment, and supplements. Several food options will be available and small competitions organized by sponsors will provide entertainment. Additionally, the location will offer comfortable parking. Ticket sales will soon be available on the website.
GERMAN THROWDOWN: IMPORTANT DATES
"The qualifying round starts September 19th and ends October 2nd. Workouts will be published prior and the athletes can perform the workouts in any order, it just needs to be filmed correctly and submitted in time" said Gebhardt.
Registration for the qualifier starts this Monday, August 22nd and ends September 25th. The actual event will take place November 5th and 6th 2016 at Halle 45, Mainz, Germany. For more information visit the website or email: info@germanthrowdown.de.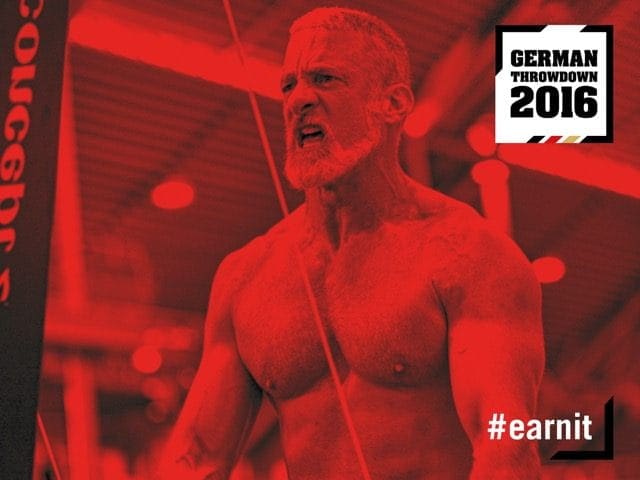 BOX COMPETITION GIVE AWAY
There will be a box competition give away, where the boxes with the most athletes and spectators have the chance to win prizes from Foodspring and Grillido, and the main prize is a full weightlifting platform from Eleiko worth 6.000€. Make sure to read the details on social media.
GTD is currently looking for volunteers to help at the event. Volunteers will receive T-shirts, food and drinks, several products from other sponsors, and vouchers. If you want to sign up to volunteer please go to the website and fill out the application form.