Those are the benefits that girls and women of all ages receive when they join our community of iron, barbells and heavy lifts.
But sometimes being yourself and not following the social norms means getting remarks, questions, comments and yes, causing a lot of confusion with people who can't – and probably never will -understand how good being powerful and lifting weights feels like.
What do you think is the biggest problem girls who lift need to face? Here's my list created together with a help of Meg Cannon (WOD'n Women = Strong)
1. LISTENING TO THE ERRONEOUS IDEA THAT WE NO LONGER LOOK FEMININE
Due to the changes that happen eventually to our bodies, comments on the loss of femininity start to begin. Femininity is not shaped by the outlook; it's something we carry within. It's also in our behaviour, our empathy for each other, our vulnerability to be ourselves and courage to go out of the social comfort zone. What really makes a woman beautiful is seeing her being confident and vulnerable at the same time, with her own body and all of its flaws.
There are some patterns which are related to being feminine: gentleness, empathy, sensitivity, caring, sweetness, compassion, tolerance, nurturance, etc. Which one could be possibly taken away by lifting weights and having a sporty physique? All characteristics are traits of personal development and have nothing to do with the way we look.
2. FEELING BIG AROUND GIRLS WHO DON'T LIFT
Simply explained body image sums up the feelings we have about our own bodies and our sexual attractiveness. We could say current physical ideals are getting better, but in general everyone still assumes that women should act and look small.
'I am a little bit annoyed with headlines "Crossfit won't make you bulky". Why does it matter anyway?'
We do look stronger and yeah, also bigger than women in general. But the thought of "feeling big" is more in our heads and perception itself. You can't really choose how you feel, but you can make a choice every day how you'll act around those feelings.
3. DEVELOPING BIG, VISIBLE TRAPS AND QUADS
Lots of pulling, pushing and lifting in general changes our bodies: lower fat percentage, more muscle mass, slimmer waist and pretty noticeable, bigger quads and visible traps. Truth is, your body was destined to move and be active: not just to move but also lift and carry things. Don't fight the changes which occur naturally. Your quads and traps might look a bit scary to other people, but they are a great sign of power to all us who lift. The only thing that's really challenging here is finding the perfectly fitting jeans!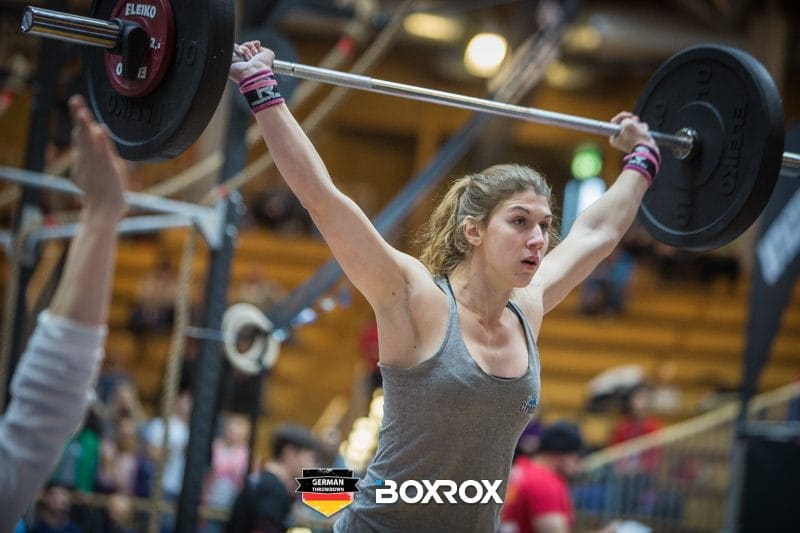 4. GIRLS WHO LIFT: EXPLAINING OUR BMI TO DOCTORS WHO DON'T LIFT
BMI stands for Body Mass Index, a measurement healthcare professionals still use to evaluate our bodyweight. The issue here is the simplicity of the formula: it's way too simple to give an accurate measurement for female athletes. The weight is generalized. What it doesn't take into the account is the actual fat percentage.
'You're moving every day. You're making better food choices. Don't worry, you're doing a great job.'
5. CONSTANTLY EXPLAINING TO PEOPLE WHY WE LIFT
Because it makes us happy. And this is the only correct answer to give people who keep nagging about what we shouldn't do, and how what we do is not appropriate for ladies. I quit explaining about how good it is for your health, confidence and life. Simply saying it makes me happy is enough. And it explains the whole story.
Image Sources
29-11-14_GTD_BOXROX_d1_w1-2388: BOXROX