Mark suffered from meningitis and encephalitis when he was 3, spent months in Intensive Care in the Royal Victoria Hospital, Belfast and was left with severe disabilities. His parents were told he won't be able to see, hear or walk.
This year Mark will take part in the CrossFit Games Open for the first time.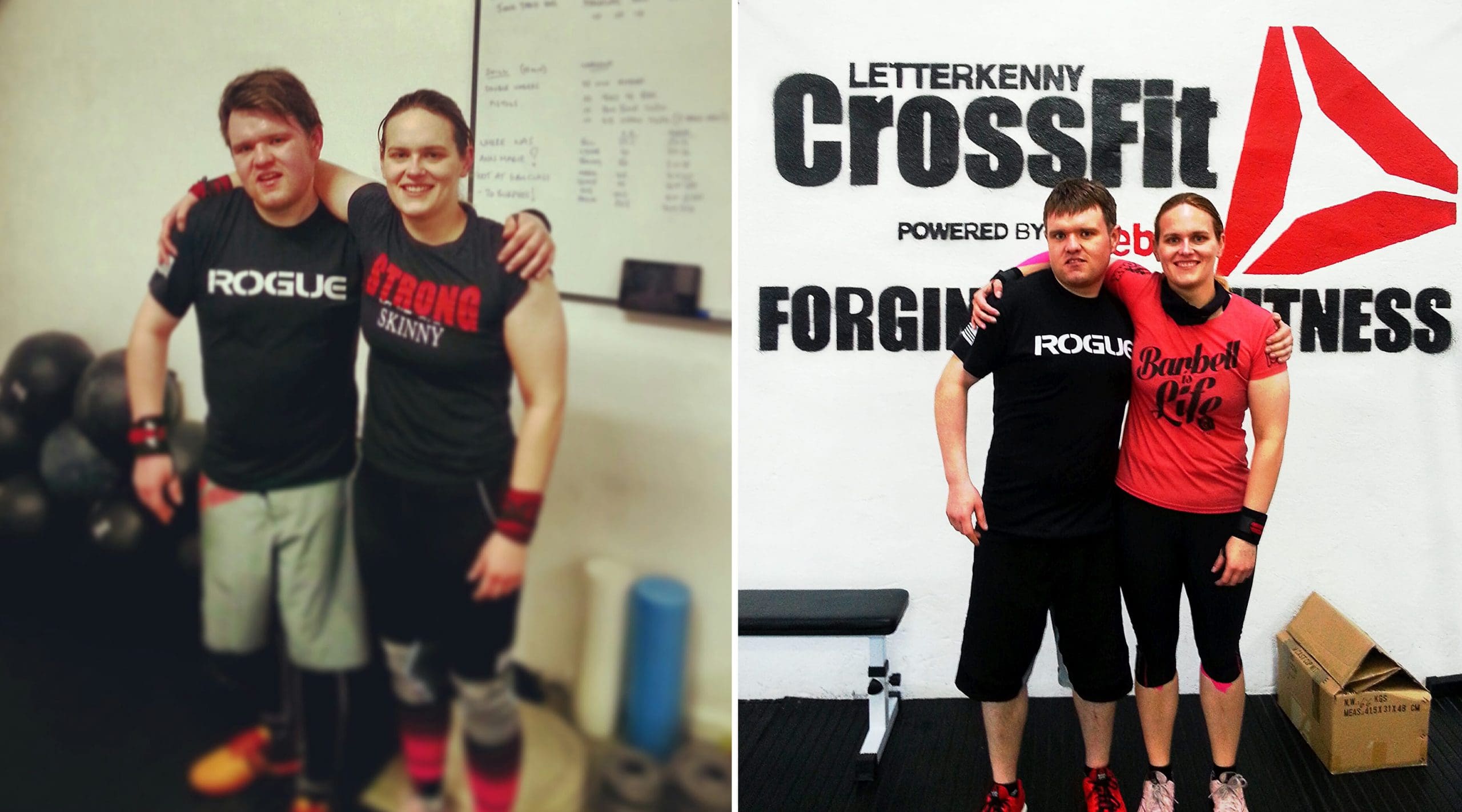 Left: Mark after completing his first CrossFit Class in February. Right: Celebrating Mark's first fitness competition in August, pictured with his sister Grace.
All photos by Grace Smith: Wod Warriors
Not giving up
He trains Crossfit and weightlifting together with his sister Grace and does up to 6 sessions a week. "Keeping a positive attitude is also very important. Instead of being frustrated by certain movements, I choose to focus on what I can do to improve," says Mark.
Grace told us the credit goes to years of rehab from their mom, who never gave up hope he would live a normal life: "Mom fought for him to defy the odds and be independent, and after finishing school Markie chose to go to into further education and has both IT and Culinary qualifications, and now works as a Commis Chef in a Healthy Eating Café. The perfect career for a budding Crossfit athlete!"
Athlete's ID:
Name: Mark Smith
Facebook: Mark Smith Adaptive Athlete
Country: Northern Ireland
Box: CrossFit Coleraine
Age: 33
Favourite exercise: Burpees
Coach: Stephen Hutton
Favourite quote: "If it's to be, it's up to me". This was my (late) Father's saying to all of us, and I have never forgotten it.
Never let any skill beat you
The beginnings were hard, but Mark kept on going: "I would say to never give up. When I started Crossfit everything seemed impossible, but I have never let any skill beat me. I will keep working on it until I get better and achieve my goal."
When Mark started, he couldn't even do an air squat, skip or jump, and his balance and co-ordination were extremely poor. After a year some of his personal records now include: 5 unbroken strict pull-ups, chin-ups, skipping, box jumps, toes-to-bar, 40 kg snatch, 45 kg clean & jerk, 125 kg deadlift, 90 kg front squat and much more.
First weightlifting meet
A positive attitude and focusing on what he can improve brought him all the way to his first ever weightlifting meet:"I missed out on a weightlifting development competition I had been training for, so my sister Grace organised a meet at the box with the help of my coaches Stephen Hutton and Eve Flack." Mark got two personal bests in the snatch (40 kg) and clean & jerk (45 kg) and made all six lifts.
Grace is still amazed every time she looks over and sees Mark completing a WOD right next to her: "I remember when we were younger accompanying him to countless rehabilitation sessions, and now I'm training next to him!"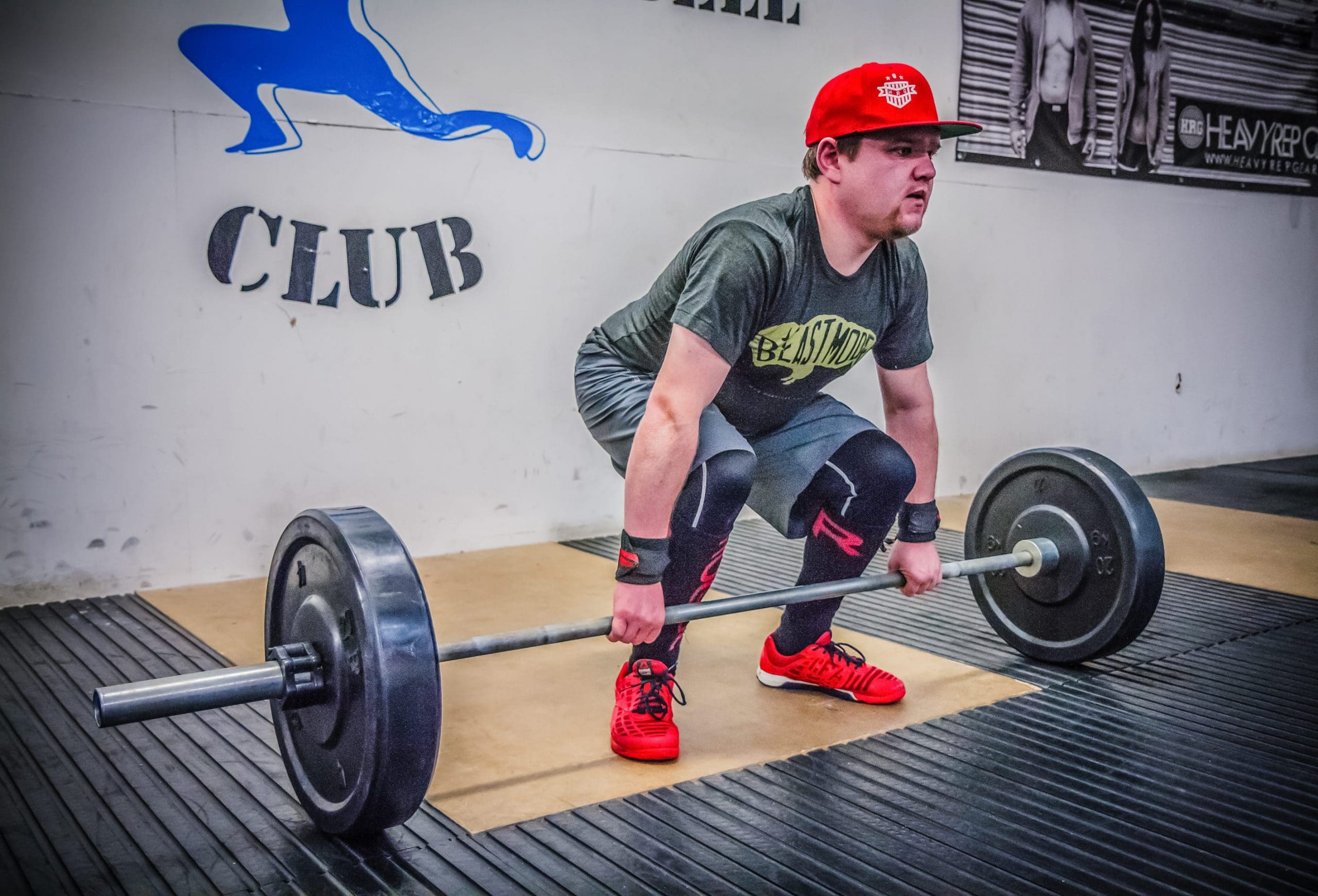 Mark's current focus is on improving his technique as he would love to compete more in the future: "I would like to keep improving my skills, and would love to help set up an adaptive athlete competition here in the UK. My main aim is to compete in weightlifting, as Northern Ireland Weightlifting is currently reviewing implementing an adaptive division."
Brothers and sisters: finding the love of exercise together
Crossfit changed Mark's life, not just in making him physically stronger and fitter, but in making him happier in every way. But it all started when Grace decided to change her life and get fit. Mark joined her and together they lost over 60 kg. "Mark and I were able to support each other as we lost weight and found our love of exercise. However being able to train Croosfit together has been truly transforming."
Grace hopes that Mark can inspire others: "I hope that he can inspire others to find their passion, and pursue it, no matter what their situation is or what obstacles lie in their path. And yes, in the next few weeks when we re-test his back squat, he will be back squatting over 100 kg! Take that doctors!"
She also adds: "I would personally like to thank everyone at CrossFit Coleraine for being so supportive of Mark. We are lucky to have such a special place to train."